Complete Walmart Shopping Guide l 14 Walmart Shopping Tips and Tricks | How Walmart Shoppers Can Save On Gas | Walmart FAQ | Shop Walmart Deals | Walmart Clearance Finds l Join Our Walmart Clearance Facebook Group
Finding Walmart hidden clearance is something that not everyone knows how to do! Anyone can go in Walmart and see what is on the clearance isle and look at the tags, but not everyone knows some of these tips to help dig a little deeper and find hidden clearance items. Take a look at these tips and hopefully there is something here you didn't know about that can help in your Walmart clearance shopping adventures!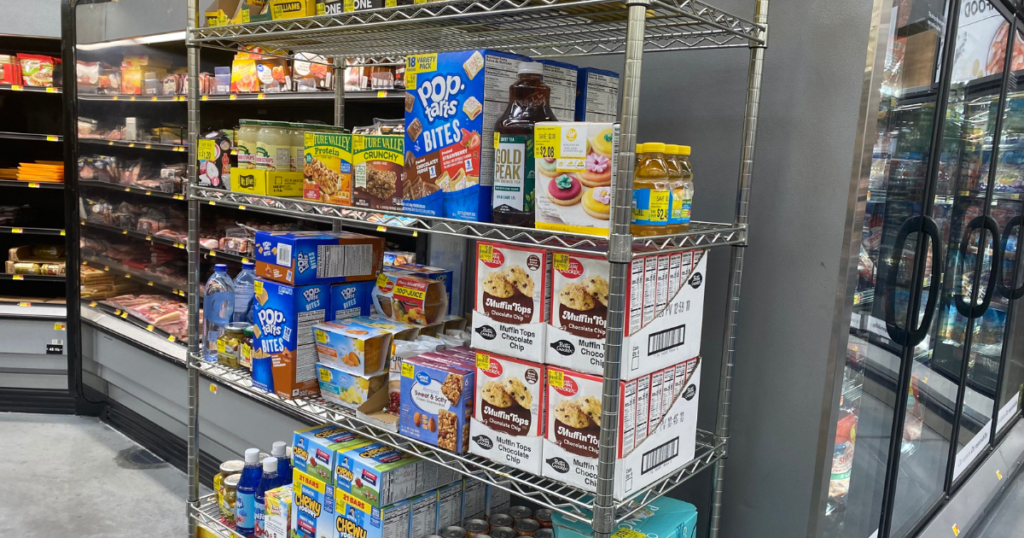 Shop first thing in the morning
Walmart is also known for doing markdowns overnight or first thing in the morning. So being prepared to go shopping as close to opening time as possible may just score you some great deals. Then they will typically keep marking the items down until they are sold.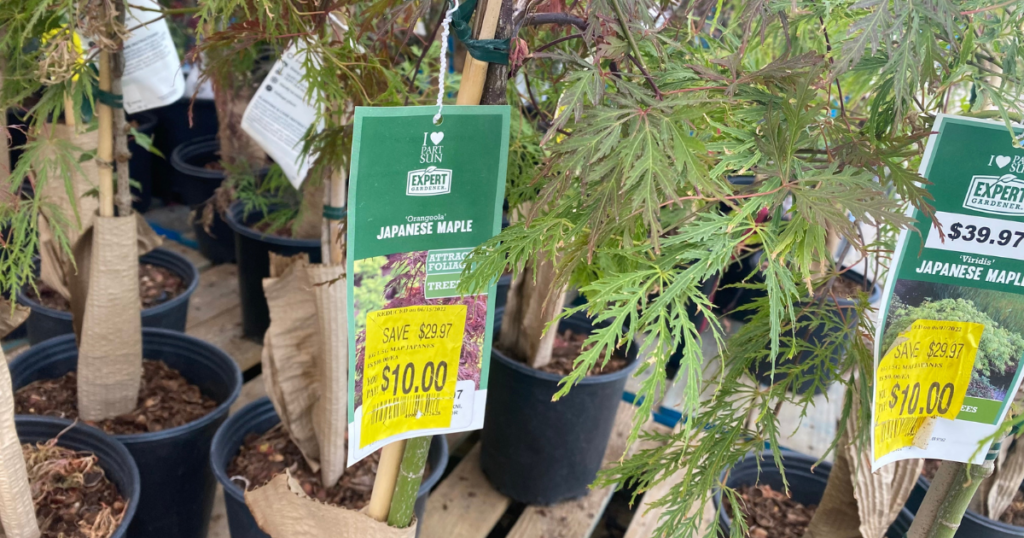 Don't just shop the clearance isle, they can be anywhere.
We have all seen the isles of clearance at Walmart, but keep in mind there can be clearance items scattered throughout the store in the varies departments like bedding, home goods, apparel, garden. Often you can find Walmart clearance items on endcaps so be sure to always check those. Keep your eye open for the yellow clearance stickers and then scan the item to see what the actual price is. Definitely don't just shop on the clearance isle or you may miss out on some of the best deals. Also remember that many electronic items are locked up, so you will have to ask an employee to open them for you so that you can scan. Also I have found some great clearance items outside in the garden center too.
Use the Walmart App
The #1 way to find the hidden clearance gems is to use your Walmart App. Scan, scan, scan! Scan the price tag on the shelf of any item at your local Walmart. Pay the most attention to seasonal end caps and center displays in the middle of aisles, those are typically the most turn over items and the ones that are good for finding hidden clearance.
Every time you see a clearance sticker you need to also scan it and see if it is actually cheaper than the sticker says. Also toggle to the online version of the item and see what the online price is. Remember that Walmart will price match against their online store if the item is in stock. You will just need to bring the item up front and show them the price on your app. If the price in the app is lower than the price in the store, the store is obligated to honor the price on the app. The registers should also ring up the same price as it shows in the Walmart app.
This is key in finding great clearance prices! You can find the entire Walmart Price Match Policy here. Also be sure when you are scanning in-store that you have location services turned on to find the current in-store price.
Check out Walmart's website

Head to Walmart.com and search "clearance." Then you can further narrow down your search and toggle between specific filters like "in-store" which you would have to to to Walmart and pick up. Or you can look at the online section and have clearance items delivered to your home. You can also filter by prices and only view items under a certain dollar amount. Often times the prices will vary online from in-store but sometimes you can find some great deals. One thing to keep in mind is that Walmart's "strikethrough price" is not always accurate as to what the regular price is. It will often times seem very inflated. Walmart explains the strikethrough price as this:
(1) the Manufacturer's Suggested Retail Price (or MSRP) for the item as specified on product packaging, or
(2) the median non-promotional price offered by Walmart for the item for at least 28 days of the last 90 days.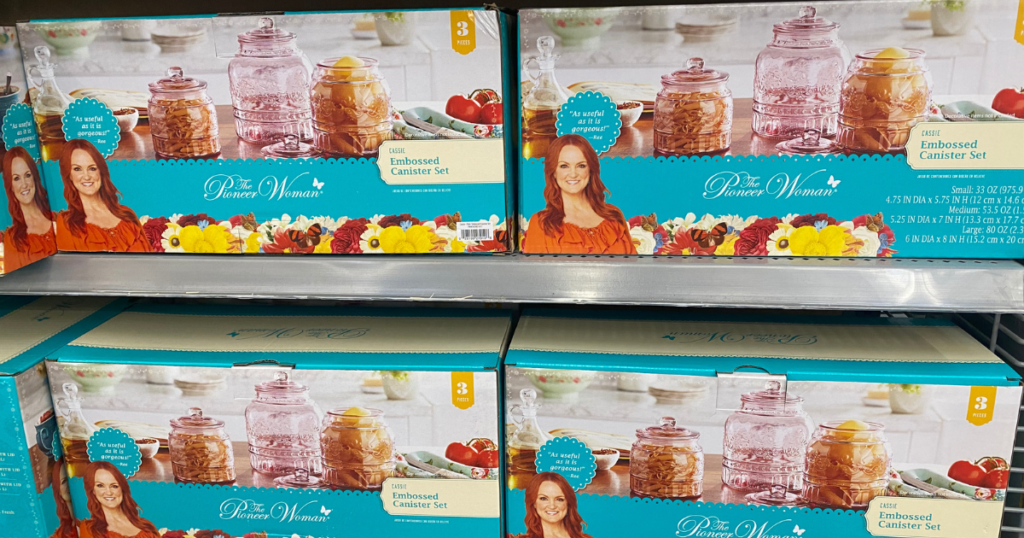 Unmarked clearance items
If you have time to scan, scan, scan through numerous items at Walmart, you will surely find unmarked clearance items in the store. Sometimes the corporate office of Walmart will mark down an item and then tell the stores. Leaving the price cheaper but not actually marked down in the store.
The store is obligated to honor the lower price if you find a cheaper price when scanning items on the Walmart app. While this may take time and a bit more effort than some other tips and tricks, you are sure to find some great hidden clearance items that add up to significant savings for you.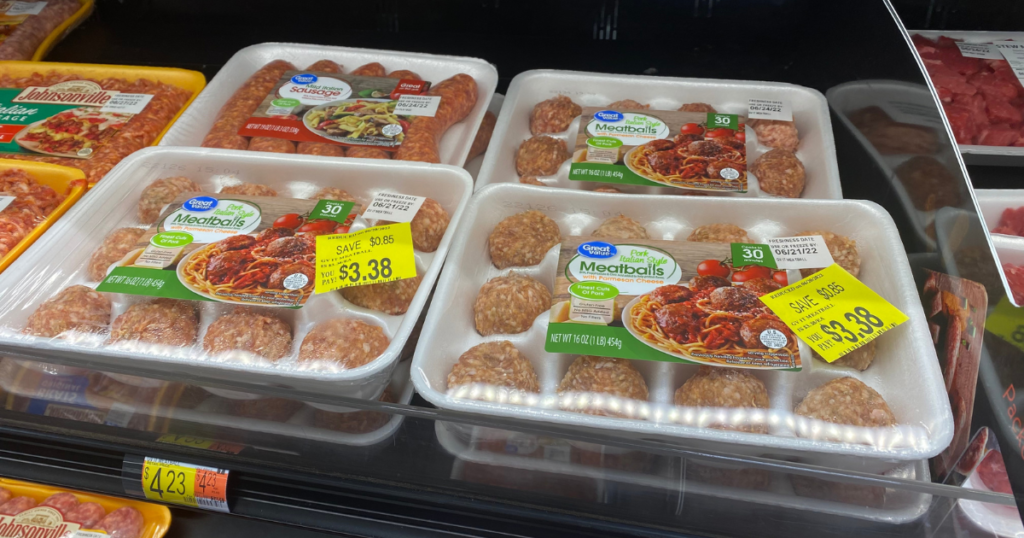 Shop for grocery items just before their best by dates
It is a common practice for Walmart to put their bakery, meat, milk, and eggs on clearance a day before their best-by date to make room for fresh products. Many stores have wire carts along the back of the store by the dairy items and you can find lots of bakery items there that are marked down.
These items are typically marked down in the evening. Knowing this can save you a lot of money. Especially right now, with inflation hitting all-time highs. Best by dates just generally means the product will lose its freshness after that date, but it is not necessarily gone bad. If you have room at home in your freezer, you can freeze the meat to use later, and it will still be ok to eat. The same goes for milk and loaves of bread; throw them in the freezer and use them later. If you can use it up within a few days, it will also be good.
Look for dented cans
Most grocery stores, including Walmart, will not sell dented canned food at full price. If the dent isn't very big and not along the seam of the can, the integrity of the food inside isn't compromised.
This trick isn't a hidden secret, but it might be a forgotten trick. With food prices on the rise, saving a buck here and there can really make a difference. If you can't find the shelf where these are housed, ask a Walmart employee and have them show you where they typically put them.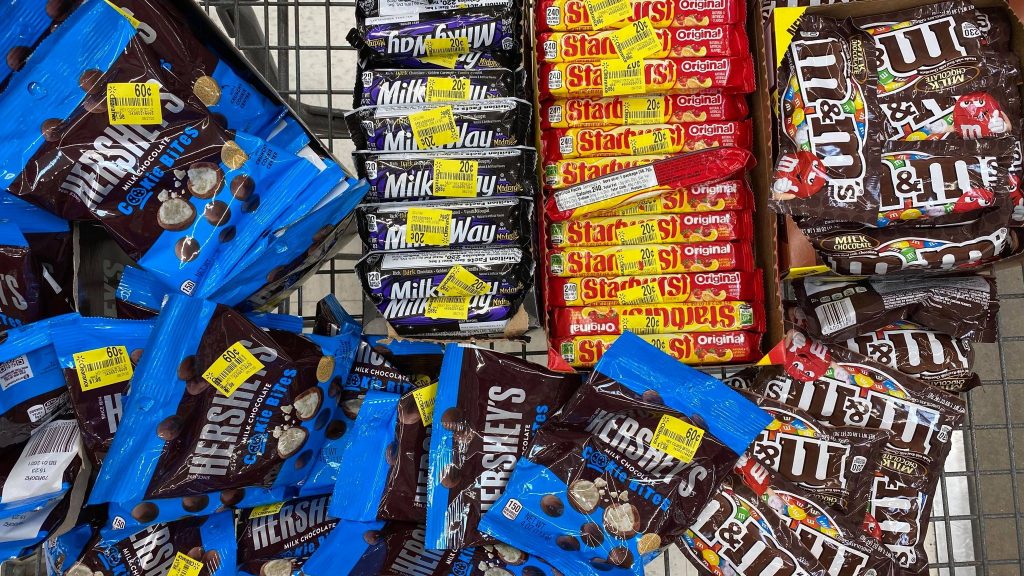 Shop for seasonal items after the season has passed
It may seem a bit ambitious to shop for Christmas, Valentines, Easter, or Halloween items after the holiday has passed, but you can find yourself some good deals at Walmart if you do.
The day after a holiday has passed, you will find decorations, candy, and whatever they have left will be marked down 50%, and as the days go on, eventually, what is left will be marked down a whopping 90%. Grabbing decorations for the next year may seem a little silly, but with savings like that, you really cannot pass them up. It's common for toys to be on sale in mid-December and again in July, and you can save a 75% to 90% on really great toys. Noticing when your local Walmart puts items on clearance and if they have a dedicated aisle for these items can save you a good chunk of money.
Use Brickseek

Brickseek is an app you can use to find some great deals. It will scour various stores for clearance items and great deals, including Walmart. The App will organize the sale items by store so you can search Walmart specifically and find the deals quickly. It will also tell you if your local store has the item in stock. Saving you the trip only to find the item you wanted to be sold out. Now keep in mind what you see on Brickseek may not always be accurate and what is in your store, but it can at least be something to go off of if you are wanting to narrow your search.
Check out social media groups
One of the very best places to find Hidden Walmart Clearance is our very own Walmart Clearance Facebook Group. There are hundreds of thousands of followers in there that always share the goodies they scored at Walmart. They will often also leave the Brickseek link in the comments too so you can check out your local Walmart and see if there are any in stock by you. The community is very helpful and a great place to start. If you aren't a member, head there now and join.
Ask someone who works there
This tip may seem really obvious, but if you are shy, it's time to muster up some courage and just ask someone who works there. They will know where there are some excellent deals in their department. Ask one of the sales associates in every department you go to, and you might just find a hidden clearance sale you wouldn't have found otherwise. Remember to also ask them where your store keeps their bakery mark downs and also the dented cans too.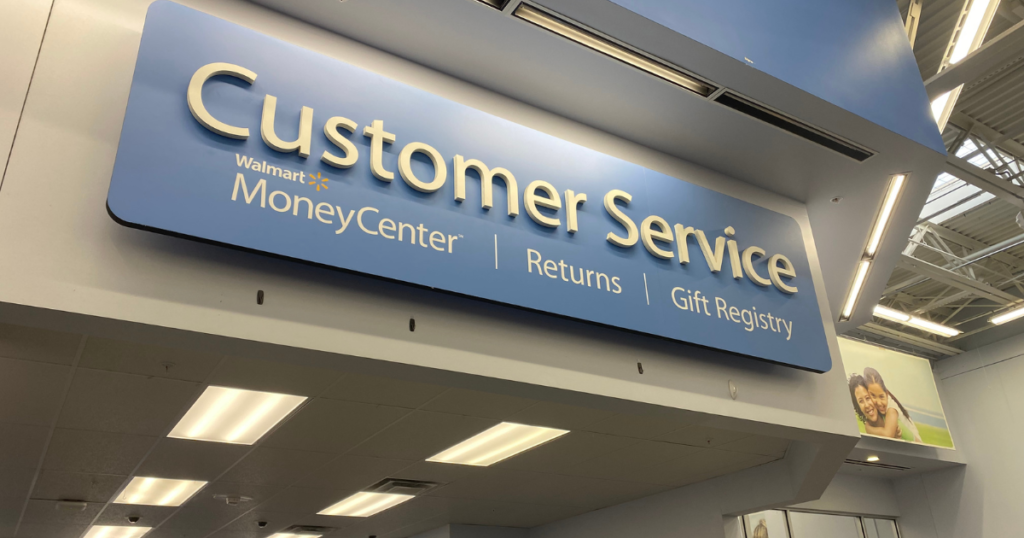 You can return clearance items
Keep in mind that you can return clearance items just the same as any other item you buy from Walmart. If you get the item home and are not satisfied with it, you have 90 days to return it just like everything else.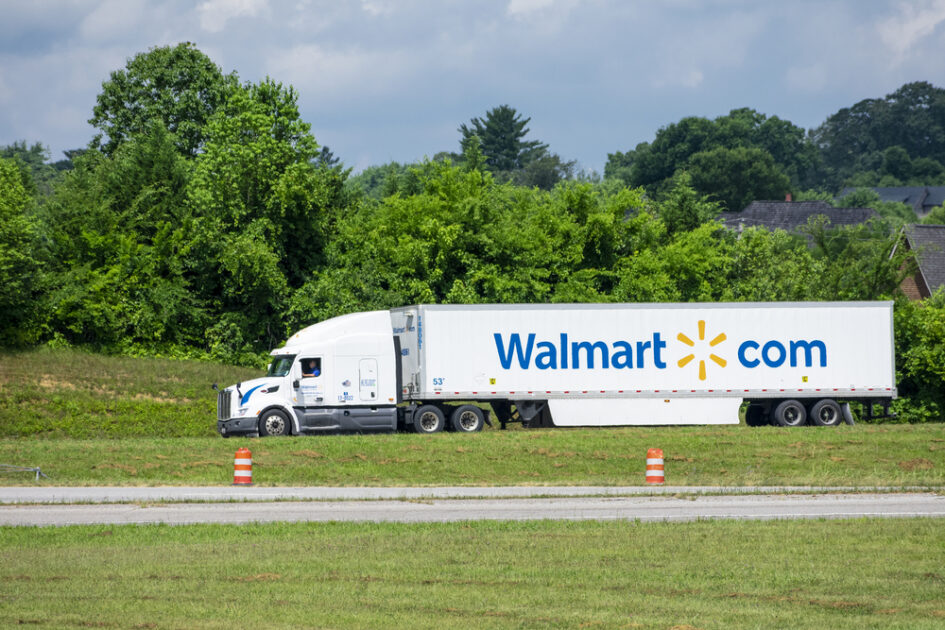 Free delivery
Don't be afraid to take advantage of Walmart's free delivery. If your order is over $35, you can have it delivered to your front door. This applies to discounted items you find online. If you don't have much time to browse or just cannot be bothered to spend an hour or two walking around your local Walmart, check out their websites for clearance items and take advantage of their free shipping.
Complete Walmart Shopping Guide l 14 Walmart Shopping Tips and Tricks | How Walmart Shoppers Can Save On Gas | Walmart FAQ | Shop Walmart Deals | Walmart Clearance Finds l Join Our Walmart Clearance Facebook Group