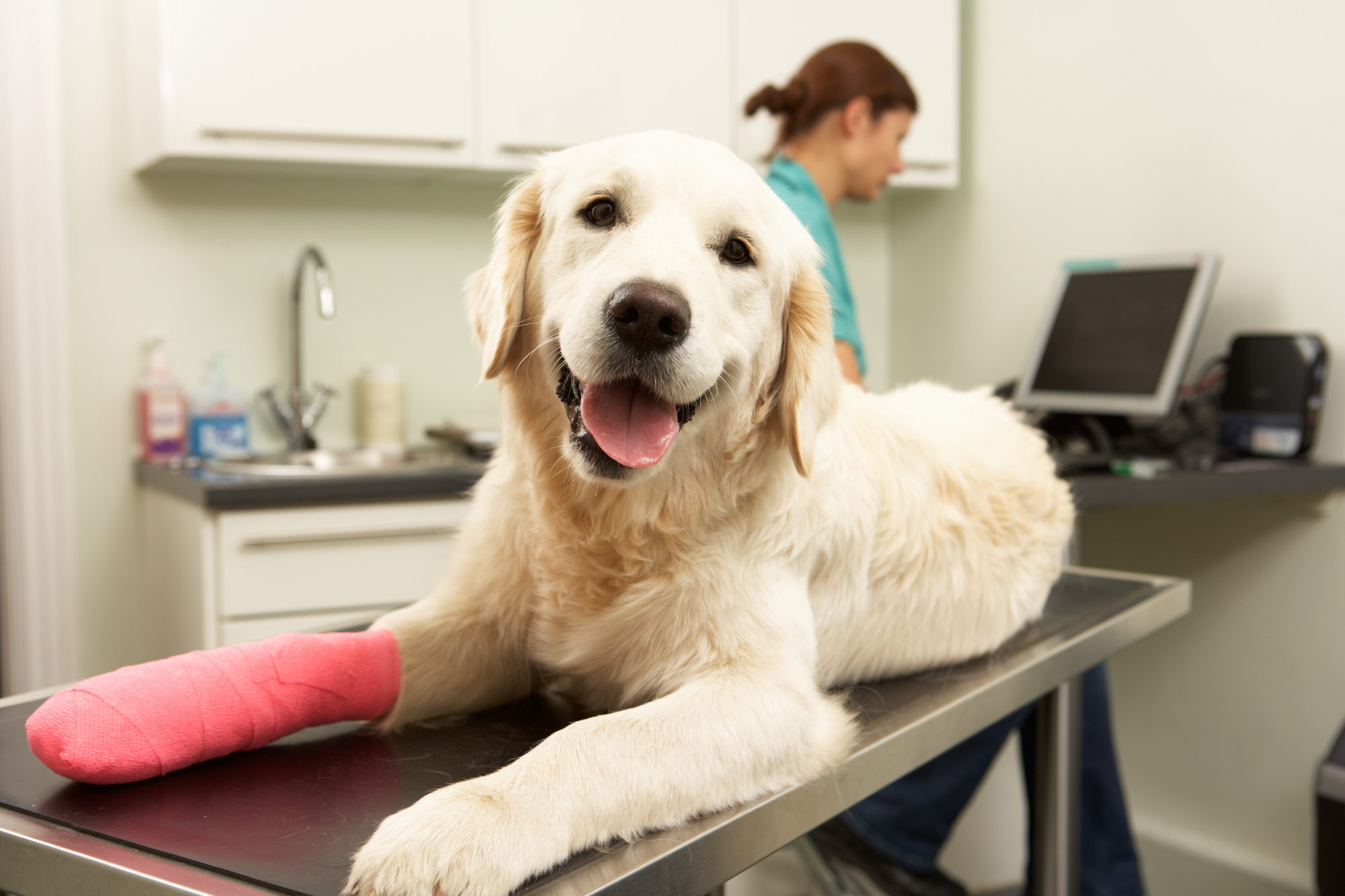 Should you get pet insurance or not?
If you have pets you know they can be pricey, but so worth it! Sick or injured pets can be a nightmare emotionally and financially for the pet owner. Not all diseases of pets can be left untreated. Therefore, you need to opt into the treatment for your fur baby. However, treatments can cost you thousands of dollars without insurance. Most owners opt for euthanasia when dogs are gravely ill, and the treatment costs a lot of money, making it emotionally devastating. We decided to dive into pet insurance, what it does and is it worth it?
What does pet insurance mean?
Pet insurance is an economic policy that a pet owner buys that reduces the overall cost of veterinary expenses. Usually, the company pays some percentage of the overall expense of an unexpected illness or injury. The expense of pet insurance varies on the type of coverage you want, your pet's age, and the breed of your pet. The monthly premiums are typically cheaper than the one-time deductible that you would have if something were to happen to your pet.
Some companies offer discounts if you buy multiple years in advance or for using their vet and discounts for having a wellness plan with them. There are different kinds of coverage that you can choose from when it comes to pet insurance: accident only, the illness only, accident and illness are a few.
Pet insurance is an important investment because it helps protect you from the high costs of veterinary treatment and medical emergencies.
Here are some of the pet insurance companies to look out for: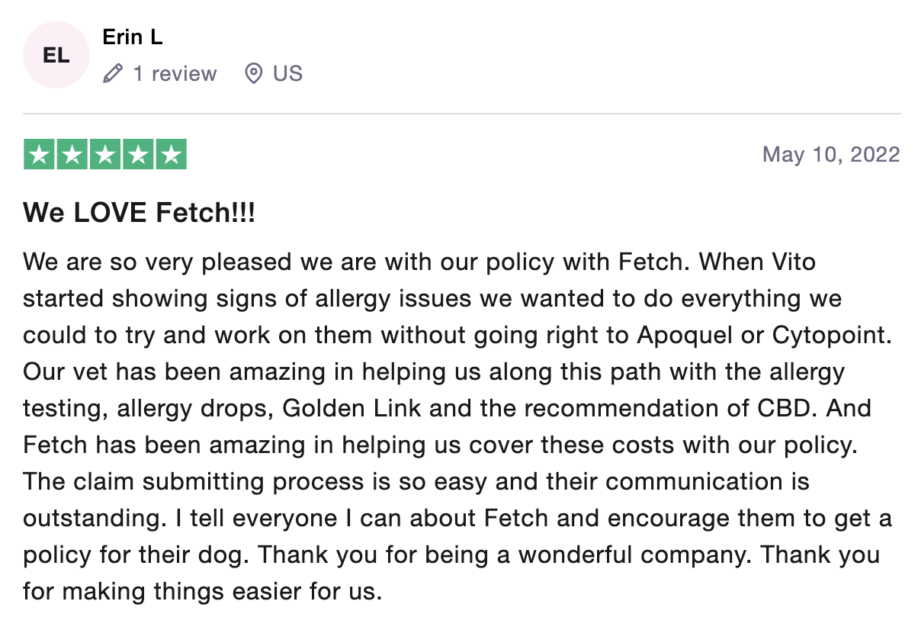 Pet Plan: *Just Aquired by Fetch 
Pet Plan/Fetch was founded by a veterinarian and offered pet insurance products in the entire 50 states, Washington D.C., Puerto Rico, and U.S. territories, including Guam and Saipan. Pet Plan was established in 2001 with headquarters in San Diego, California. It is an independent company that offers pet insurance policies through its website and third-party vendors like Amazon, Chewy, Costco, PetSmart, and Target.
Pros:
Provides coverage for medical expenses and treatments
Covers pre-existing conditions
Offers coverage for behavioral issues
Coverage for hereditary conditions
Cons:
Expensive rates. One of the most expensive forms of pet insurance.
Limits on what is covered, such as some breeds or certain types of injuries.

Healthy Paws is a company that offers premium pet insurance to a large clientele in the country. The company started in 2009; they have helped pet owners and pet rescue organizations save sick dogs and cats.
Pros:
They offer affordable prices
They have a 24/7 customer service team
They have an emergency hotline available
They cover routine care, behavioral care, emergency care, dental care, etc.
Cons:
There are some limitations on what they will cover if your dog or cat has certain pre-existing conditions
Some individuals may not be qualified for coverage because of their age or where they live.

Trupanion is an American pet insurance company that was founded in 2008. They provide coverage for pets considered at high risk for common health problems such as cancer, diabetes, heart disease, and more. The company offers a variety of plans to choose from, including the annual plan, the short-term plan, and the accident-only plan.
Pros:
coverage for all breeds and mixed breeds
affordable rates
no claim forms
24/7 customer service
Cons:
Some buyers have complained about the high prices, even though they are affordable on average

Embrace is one of the famous pet insurance companies changing the way people think about pet care. They offer two insurance plans for different kinds of pets, with varying coverage levels and prices. The first plan covers only accidents, whereas the second covers accidents and illnesses.
Pros:
The company offers an affordable plan for all budgets, from low-cost to high-cost ones.
They have a wide range of coverage levels to choose from, so you can find one that suits your needs best.
Cons:
Their policy does not cover pre-existing conditions or accidents related to the animal's age, weight, or breed.
Alternatives to pet insurance:
If you are not sure to go for pet insurance, there are certain alternatives that you can root for. Following are some ways you can consider apart from pet insurance:
 Community Health Sharing Plans like Eusoh,  are a great alternative to pet insurance for those who want to save money and have the ability to pay for the medical bills upfront.
The community health sharing plans work by pooling together people with similar risk profiles so that they can all share in the risks and rewards of healthcare. By having more people in the plan, it will be easier for them to take care of their needs without paying as much out of pocket.
A pet care saving account is a type of savings account that enables you to save money for your pet in the future. The central benefit of this kind of account is that it allows you to set aside funds for your pet without worrying about spending them on something else. This way, you can be sure that you will have enough money when the time comes. The downside is that these accounts typically only offer very low-interest rates and are not insured by the FDIC.
If you find health turbulence in your pet, you can always opt for crowdfunding platforms to raise treatment finances. The only downside is that it puts your pet's health in other people's hands. Therefore, we advise you to plan ahead of its time and always have backup money. Situations where you have lost your job, and the doggo has gotten sick are the perfect opportunity for raising funds on crowdfunding platforms.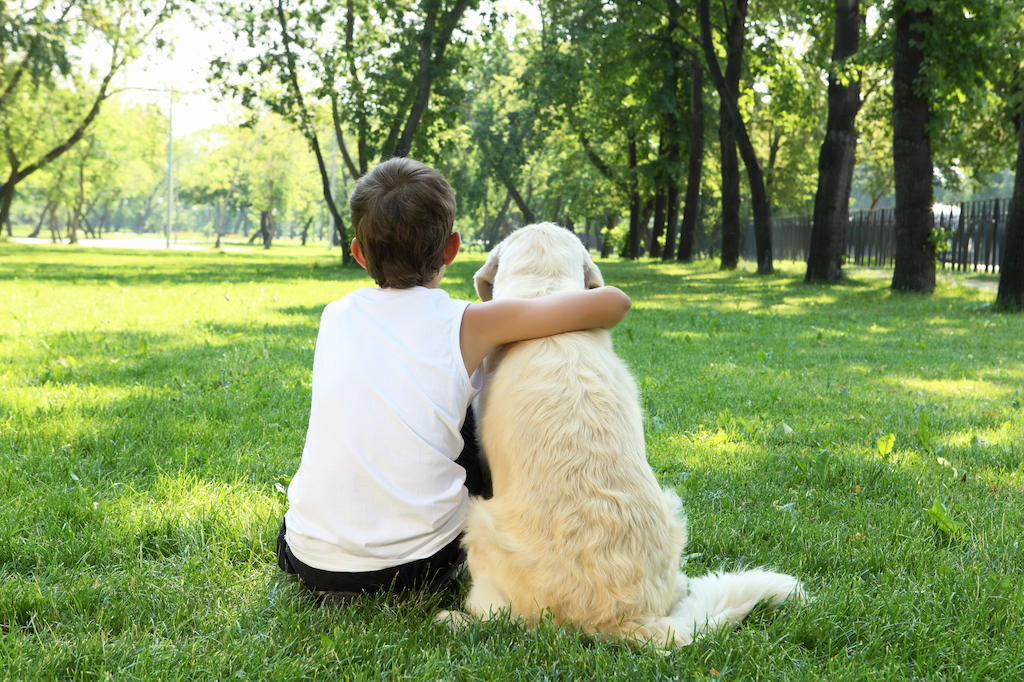 Pros and cons of pet insurance 
Pet insurance is a good idea for any pet owner. It can help you save money in the long run because it covers most veterinary expenses. Following are the pros and cons of pet insurance that will help you in making the right decision:
Pros:
Pet insurance could be an excellent investment for those who want to buy their first pet
Pet insurance can be extremely helpful if your pet has a chronic condition.
It can help you save money in the long run because it covers most veterinary expenses.
Cons:
The premium is expensive
The coverage is limited
The deductible can be high
Pet insurance is a form of insurance that covers the cost of veterinary care for pets. It protects against the high cost of veterinary care, which can be more than $5,000 per year. This typically covers treatment for illness and injury, diagnostic tests, and routine care such as vaccinations. It also usually pays for emergency treatment that is needed when your pet has been struck by a vehicle, attacked by a different animal, or injured in an accident in your home. In short, pet insurance is worth a shot because we all know your dog's health is more important than all the riches of the world. We think if you do choose insurance, it will bring you more peace of mind and you will be more prepared for any upcoming illness in your pets.
---
Check out our post on the best credit cards to save money at the pump.