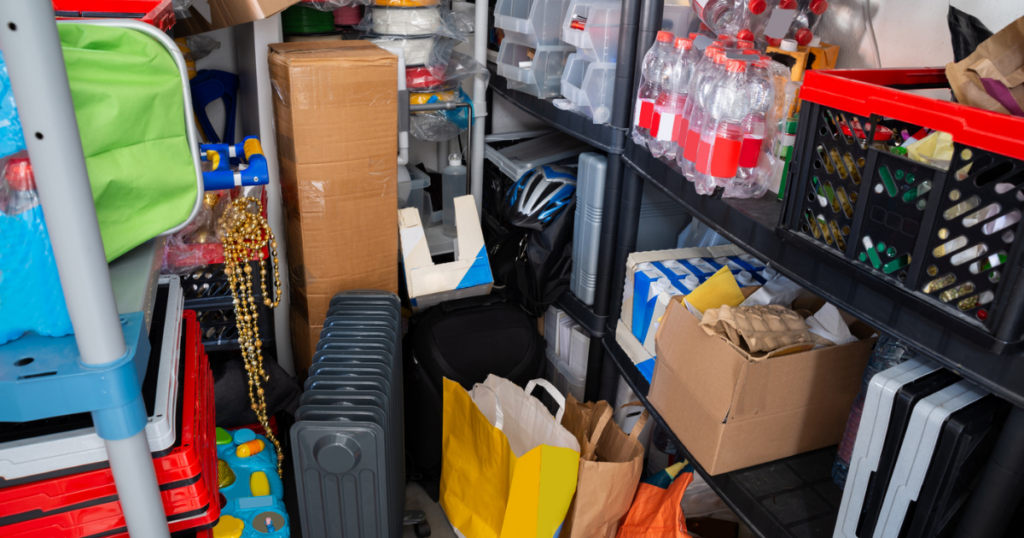 Are you trying to de-clutter and sell some of your stuff to make a little money from home?
Craigslist has been around since 1995 and is a great option for selling your items to make a little extra money, but many people don't get a lot of traction or found themselves getting scammed and are looking for alternatives. It also can feel a little outdated compared to other newer selling platforms. It's best to pick a platform that best fits the items you are looking to sell so you can get the most profit possible.
Before you decide to put something up for sale, be sure to do your homework. Following you'll find the best Craigslist alternatives we came up with, each with a different focus. See what fits what you are looking to sell and maybe you will have better luck! Check out a few other ways you may not have thought about on How To Make Money From Home.

Selling Locally
Selling your items on a huge and popular platform with continuous sales going on means you'll have a quick and easy sale. The Facebook marketplace is very active and lets you find buyers for your sale items.
You'll need a Facebook account after which you'll create free listings on the marketplace for your item. Buyers will reach out to you and then it's just a matter of a small conversation and understanding, and you'll earn out of your sale. You can join different buy-and-sell groups and post about your item there as well. Facebook marketplace allows you to sell almost anything. It should be your first thought for selling your items because there is no fee!
It is one of the safest platforms for selling your items locally. With OfferUp, you can sell your item free in person but it charges about a 12.9% fee if you sell online. Here you can sell baby items, clothing, electronics, video games, and almost anything.
For a safe meetup, we recommend always meeting in places near police stations or other public areas. There's strictness when it comes to identity verification so you won't need to worry about fraud.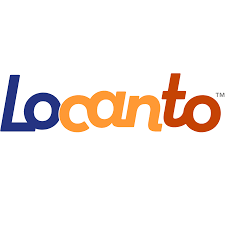 Locanto is an excellent alternative to Craigslist as it also offers other categories like events, jobs, services, rooms for rent, etc. If you're looking to sell your services online or locally and earn out of it, then Locanto is the right choice for you. Don't be afraid to add your service whether it's programming, designing posters, or cleaning services.
Locanto also allows duplicating your listing so that you get more reach and your items are sold quickly. The platform lets your post free ads, which is a blessing. Most people use this platform when they are thinking of starting their own business or career. It also offers free online dating in the US.
---
Selling Used Stuff
If you want to sell used or new items at a great price and quick speed, then there are a few platforms you need to consider. These might have a higher service fee but they will bring you great profit at a faster rate, which will be worth it.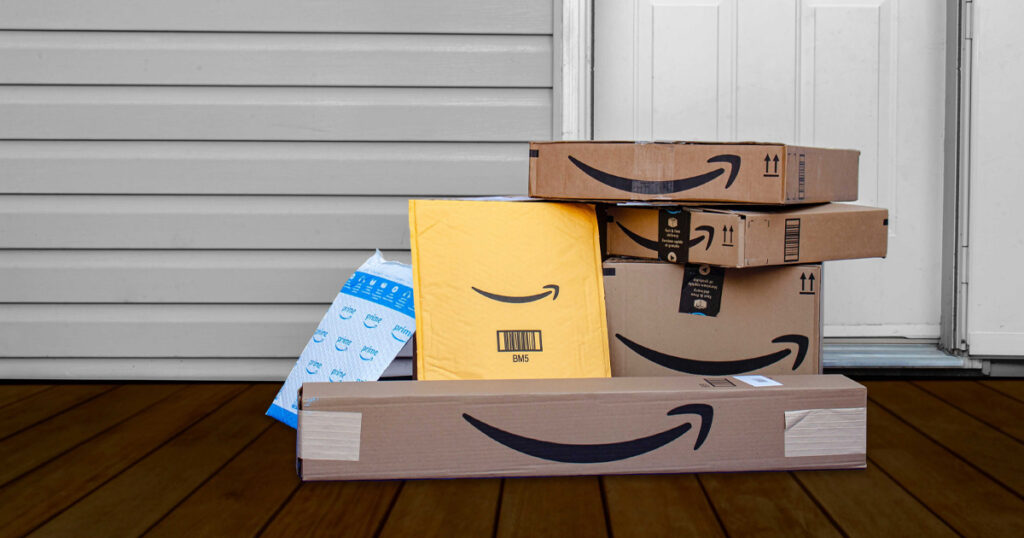 Amazon is a huge sales site, and this is also the reason why it charges a higher fee which depends on your selling plan. However, it is still worth selling your items here if you want to sell something with maximum profit at a quicker speed.
With Amazon's Standard individual selling plan, Amazon charges 99 cents per item sold with an additional referral fee (percentage of item's total sale price, shipping, taxes, etc.)
Amazon's upgraded Professional selling plan lets you sell items with a $39.99 monthly subscription fee and no other charges. It is a great option for those who want to sell 50 or more items. It could be a great way to start a business online as well.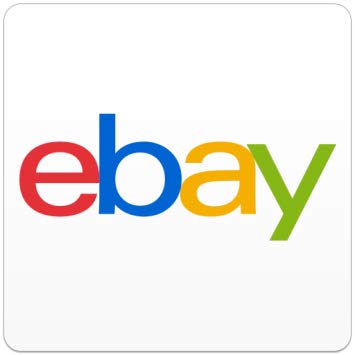 Just like Amazon, eBay is very populated and costs a higher fee. Comparatively, eBay charges slightly lower than Amazon. When you have the items ready, eBay lets you auction for the items you want to sell. You get 250 free monthly listings, but eBay starts charging per order after that.
It charges 10% of the sold item including the shipping fee. However, it charges an additional tax fee too. When you sell more than 50 items in a month, eBay starts charging you 30 cents per listing for the rest of the items sold. This can really start to add up!
You can set a reserve price for the minimum amount you expect for selling your item, but eBay charges 7.5% of that reserve price – even if the item is not sold. If you're a resale business, then eBay is a great option for you.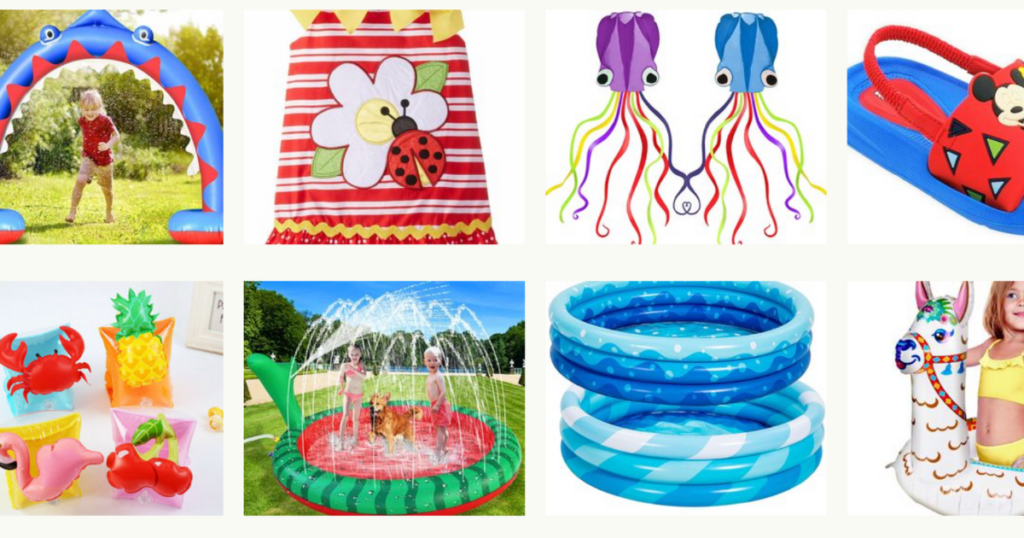 Similar to eBay and Amazon, Bonanza gets your items a great reach with a quick and easy selling process. Create an account on Bonanza as a seller. There's a 3.5% fee for your items sold with a minimum fee of 50 cents per item.
You can sell a variety of items on Bonanza as it offers paid ad services. But there's a higher fee for advertisement service. Bonanza advertisement charges a Basic 9% fee, a Standard 13% fee, a Superior 19% fee, and an Elite 30% fee. Each option caters to different features.
Selling locally is easy since you'll often get paid in just a few hours. However, there are scams that you need to be careful with. Here are the best Craigslist alternatives to consider for local sales.
Naturally, you'd be concerned about selling your luxury items online. Worry not as Mercari makes it easier for you. With Mercari, you can sell jewelry items, electronics, designer clothes, and other expensive items quickly.
The Authenticate feature provides an authenticity badge to designer listings for a safer selling experience. Mercari charges a 10% seller fee with an additional 2.9% and $0.30 payment processing fee. There's shipping cost as well that depends on different factors like item weight, distance covered, etc.
Selling Clothes, Vintage, or Crafts
Having lots of clothes that you're not able to wear anymore or want to give away can be troublesome. Following are the best places you can consider for selling your clothes, accessories, and other homemade items if you want to make space in your room and closet. What's more, you can get the best price for selling your items!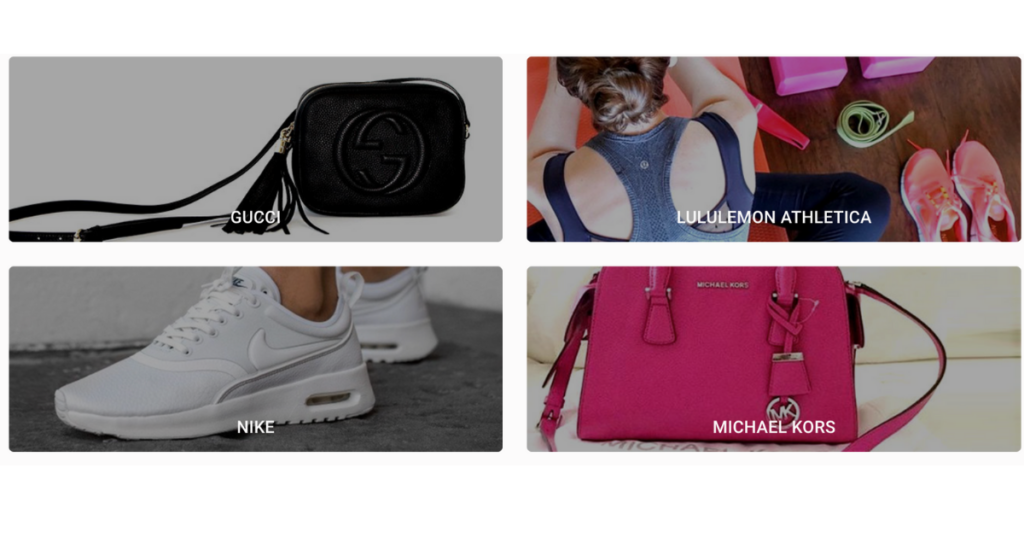 Poshmark is a classified marketplace that connects you to buyers who are interested in your clothing items. The best part of the whole selling process is that Poshmark provides a free shipping label, and you can offer a shipping discount as well.
There's a wide variety of clothing, from modest to fashionable and casual clothing. The categories are for everyone: male, females, kids, and every individual.
You can add your items in the matching category that'll attract buyers. Poshmark charges a 20% commission over the $15 sale price and $2.95 for items under $15. If the buyer pays for shipping, you won't need to pay for it! You can sell accessories, bedding, or household items here as well.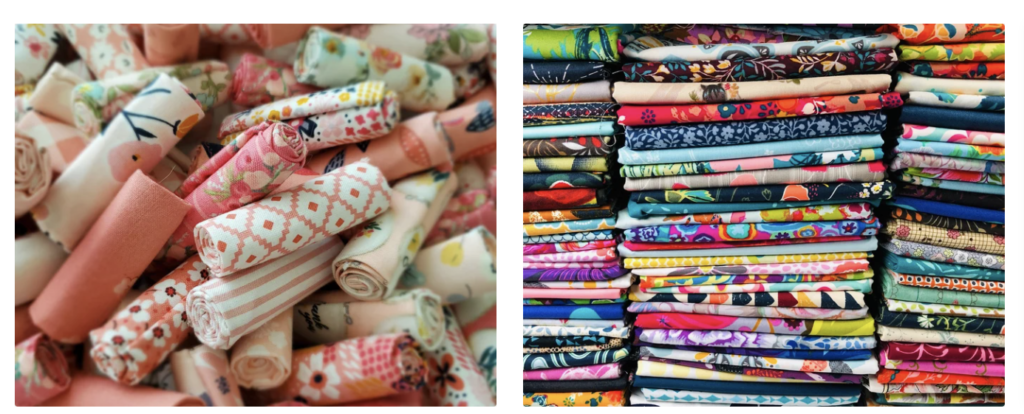 Etsy is another exciting place to sell clothing items, jewelry, vintage items, handmade crafts, and other useful things. It's an easy setup if you want to sell your items, very affordable as in it has a low fee, and has a rare chance of frauds or scams. Poshmark usually deals with a designer or branded clothes, so selling vintage clothing on Etsy can be much easier.
Etsy charges 20 cents on listing an item and then a 5% transaction fee excluding shipping costs. The Etsy Payment options further charge 3% and 25 cents. It's a great place to start your small startup, and you might end up earning around $43,000 per year!
If you want to get rid of extra items in your wardrobe and earn with them, simply hand over your problem to ThredUp. This place has a unique process if you want to sell your items here. It'll provide a big bag to you in which you can add your lightly-used clothes. The bag will ship back to the company.
After inspecting each item, ThredUp sends you an offer, after which you can get cash directly from them. You won't need to go through the hassle of creating listings, catching buyers, etc. It's more of a convenient method of earning while getting rid of the items.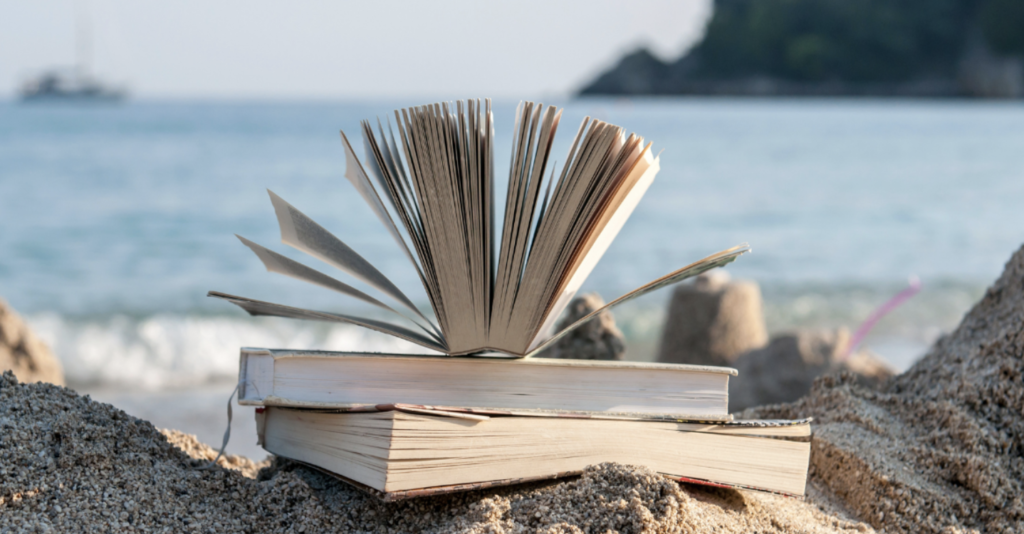 Selling Books, Crafts
Having a bundle of books that you're tired of reading and want to give away can be tiring. How about selling your books online to BookScouter? BookScouter lets you find the best selling price for your used book amongst the other books. Once you know the price, you can sell your books on Amazon or other websites.
Simply type in the ISBM of your books on BookScouter's website or use the app that'll directly tell you the best price.
Selling Electronics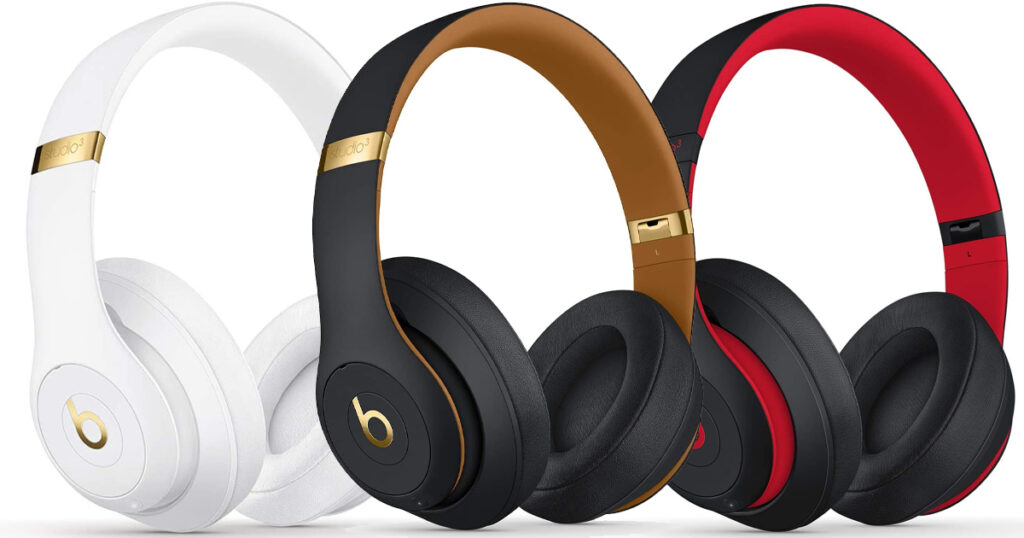 Naturally, you'd be concerned about selling electronics because of frauds and scams, but following you can find the best and safest selling places for your electronics.
Swappa is one of the best places for selling new or used tech appliances. It allows you to locally sell your tech items, which keeps you from shipping costs and experience.
Swappa partners up with Roadie to deliver to over 40 cities. With Swappa's local option, you can mark your listing as Local Delivery, where Roadie will take the order directly to the buyer. The service is super-fast and costs only $10 for sellers. You can sell tablets, smartphones, smartwatches, laptops, and other appliances much more easily, and at a good price.
Buyback Boss is another great alternative to craigslist that lets you sell your used or new electronics. You'll need to answer a few questions about the specifications and condition of your item after which you'll get a quote from Buyback Boss. The quote provides a 14-day price lock guarantee where you can avail a higher price offer if it comes.
After the quote, you'll receive a pre-paid shipping label. You'll send your device to the company. After inspection, you'll get your payment through PayPal, or a physical check.
If you're looking to recycle your electronics sitting dusty in your room, then Decluttr is the right place. You can sell all sorts of electronics here including speakers, CDs, tablets, video games, headphones, etc. You don't need to worry about your device being in a poor or fair condition as Decluttr accepts them as well.
You'll need to answer a few questions regarding your device, after which Decluttr will send the best upfront quotes to you. You can get the best price for your used device on this platform. It offers free shipping, and there are no selling fees as well!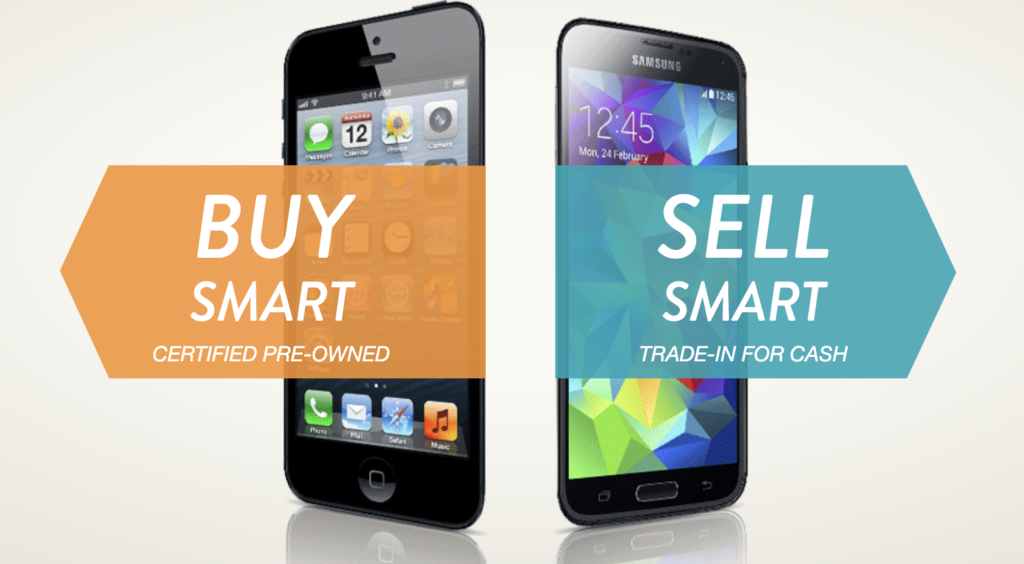 Gazelle is a great place to sell your electronics, but it focuses on four major categories: laptops, tablets, smartphones, and desktops. If you want to sell any of these, whether it's in a new condition or used, you can instantly get a great price for them.
Gazelle will offer you the final price after inspecting your device. It also offers free shipping. If you're not satisfied with the price, Gazelle can send over your device back for free. You can look for other places like those mentioned above to sell your electronics.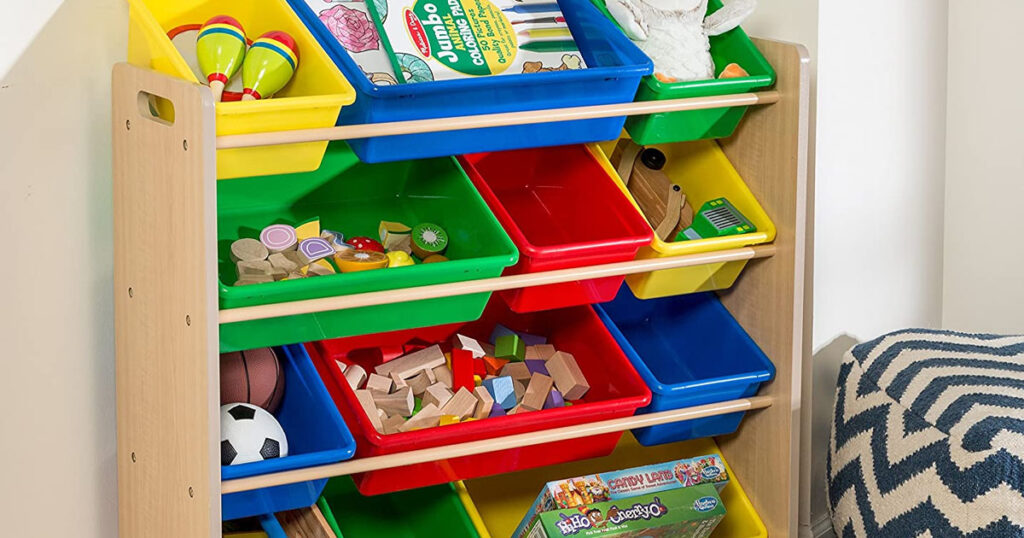 Selling Kids Stuff
Although you can sell kids' items over the platforms mentioned above in this article, the following is for those looking specifically to sell kids' items.

Do you have your children's stuff from when they were babies, and now you are thinking about what to do with them? Sell them!
Kidizen is a great place to sell kids' stuff to other parents looking for some great quality kids' items at a lower cost. There's no limit to the categories you can sell.
Whether it is books, toys, supplies, room décor, or even maternity wear, you can sell over Kidizen and earn a decent amount in return. It follows two main methods of selling: Start Listing, and Kidizen Scout.
The Start Listing works by creating listings by uploading photos, descriptions, and prices of your item. Then, you negotiate with potential buyers until your item sells. On the other hand, the Kidizen Scout works by coming to your home, selecting the best products to sell for you, and creating its listings. The profit earned will be split with the scout team.
---
Have you read these?
Best Anthropologie Mirror Dupes