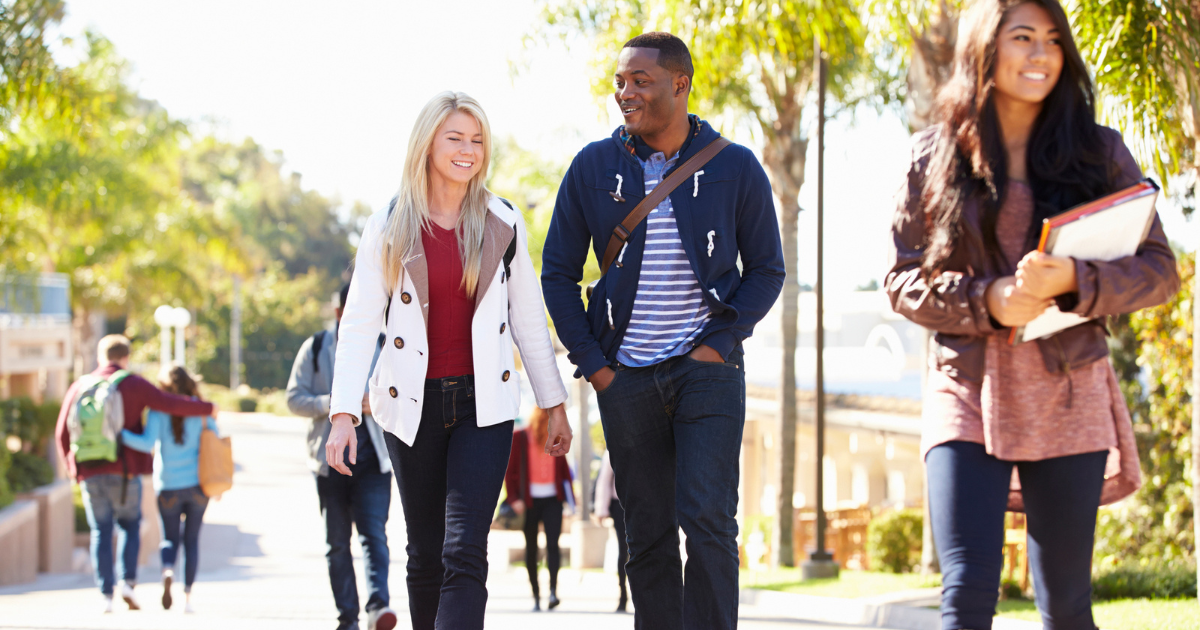 Freebies by Mail That Are ALWAYS Available l 2022 State Sales Tax Holiday (Tax Free Shopping Days) l 10 Money-Saving Fast Food Tips (even some free food y'all)Today's Best Fast Food Deals l Where to Get Free Food Today – Huge, Updated List of Food Freebies
Are you or someone you know heading off to college? Check out our list of the best student discounts.
Being a college student is pretty common these days but it definitely comes at a price. Being a college student is often when you struggle the most in your life to make ends meet if you are working your way through college and paying for it yourself. Any way you can save a dime, you do it. Many businesses now understand this and try to help college students out with discounts on food, clothing, services, subscriptions and more.
Almost every one of these discounts will require you to confirm your student status via your .edu email or with your student ID. You also will most likely have to confirm your student status via SheerID. It's very simple to do and really user friendly. Here are some of the best college discounts right now that you can take advantage of. Let us know if there are any great ones we missed! Also if you are heading to college for the first time and looking for ideas on what you need to bring, here is a list of Dorm Room Essentials.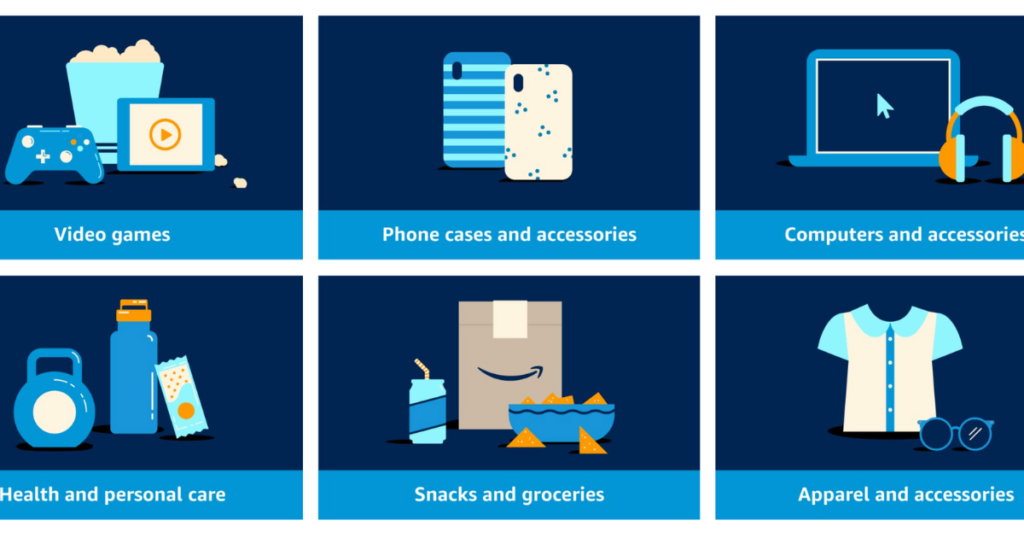 Online Services Discounts
$19.99 a month
Access to programs such as Photoshop, After Effects, Illustrator, and Premiere Pro
$7.49 a month
The first six months are free
Faster delivery options and better discounts
$4.99 a month
Full access to a library of premium-sounding tunes
One free audiobook when signing up
$14.95 a month
$7.49 a month
90% off on textbooks
Access to helpful advice and answers from professionals via the Chegg Study Plan package
$6.99 a month
Access to the digital app which offers various services such as workout videos and tips.
As low as $1 for the first three months of subscription via the Student Streaming Platinum Plan
$4 a month afterward, with the corresponding taxes and additional fees
Access to a library of broadcasting channels
One free trial month on any course or lesson
$15 monthly fee
$8.25 a month if you avail the annual plan
Spotify, SHOWTIME, Hulu Combo Offer
$4.99 a month
Access to Hulu with limited ads
Full access to Spotify and SHOWTIME
$1 monthly rate for the first year of subscription
$10 annual rate for the first year of subscription
As low as $2 per month depending on the season
Varying discounts for print and digital subscriptions
Up to 50% off on various plans such as Plus, Pro, Business, and Premium
Access to video-sharing and live streaming services without ads
$6.99 a month
Ad-free experience
Download videos and music
Software Discounts
40% discount on Ableton Live Standard or Suite
Full-time and part-time students and educators
50% off on the first year using Evernote Personal
Up to 10 GB capacity every month
Discount Student Developer Pack
Access to collaborations with software developers and programmers all over the world
Personal Pro plan is free for students and educators
Multiple customizations and ease-of-access features are available in the note-taking app for free
$11.99 every six months
Available on Mac and iOS supporting devices
Ableton Live
40% discount on Ableton Live Standard or Suite
Full-time and part-time students and educators
Travel Discounts
15% discount on travel fares for college students
Primarily available in the Midwest region and the state of California
Varying discount prices
Available for qualified students and fresh graduated
25% off on monthly rates
Available for students of colleges under the University Partnership Program
Book cars to travel around your college or university
Prices start as low as $11 per hour for car rental fees

Food Discounts
Offers up to 10% off for students
Can be availed after verifying School ID
Students can eat Italian family style and get 10% off at various locations
Students score 10% off their meal at many locations
Get 10% off your Burger King purchase at participating locations
Several discounts such as 10% off or a free drink with every purchase
Discounts vary per location and branch
Most Chipotle locations will offer a free drink with purchase of a meal when you show your student ID
Show a valid student ID for 10% off at participating locations
Students show their ID and get 10% off at participating locations
Students may get 10% off when they check in first with their local sub shop
Use your student ID to get 10% off your purchase at participating McDonald's
Check your local Papa John's to see if you can get a discount of 10 – 20% on a pizza or side item
Get 10% to 20% off your next pie. Discount depends on location
Students receive 10% off the total purchase with a valid student ID at participating locations
Qdoba offers a free drink for students when they purchase a meal & burrito meals for $5
Also offers 10% discounts on their products
Discounts vary per location
Students can enjoy coffee and waffles at a 10% discount at participating Waffle Houses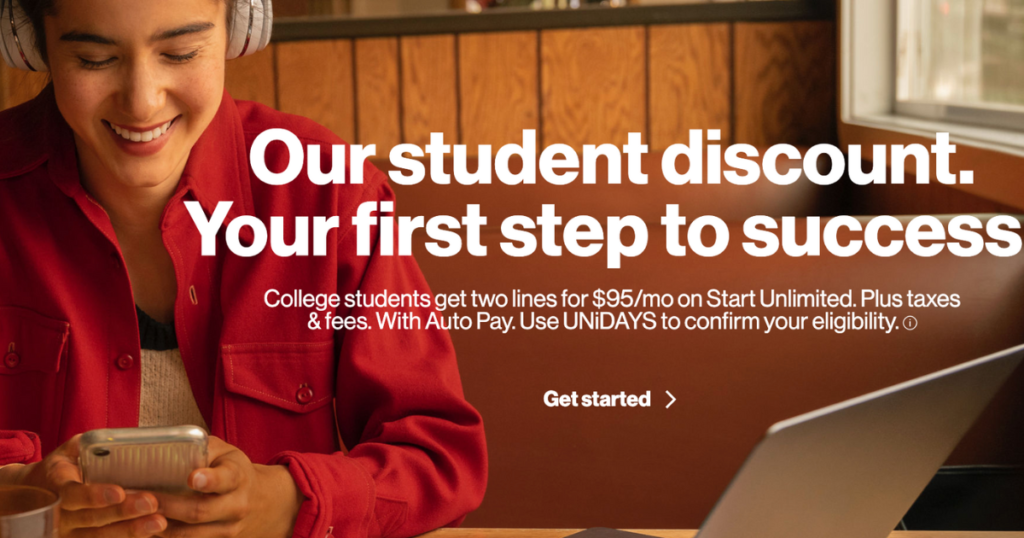 Telecom Discounts
$10 a month (per line) for the Unlimited Elite plan
5G service included in the offer with no additional fees
$60 a month for Start Unlimited Plan
Access to services such as Disney+ and Apple Arcade
As low as $25 monthly for an Unlimited mobile plan

Entertainment Discounts
Student discounts every day of the week.  Discounts vary per location
Discounts vary depending on residence status
Cheaper admission rates for students
Cheaper ticket prices after School ID verification
$20 discounted ticket prices
Full-time students
Varying discounted prices for students depending on the location
Present a valid School ID for verification
The Museum of Fine Arts Houston
$12 ticket prices
19 years old and above with a valid School ID
Electronics Discounts
Discounts available to students and their family members
Faculty and staff can also avail of the discount
Price cuts on products namely MacBook and iPad
40% discount on select products for students and educators
Includes free shipping
 Up to 5% off on select laptops
 Higher education students and faculty members
Around 25% off on select products for qualified students
10% off on select products
Includes brands such as Surface
Up to 15% off on products
Shopping Discounts
15% off on all sitewide products after verifying status as a student
Varying discounts.
Free next-day delivery package
Same delivery offers
Qualified students can receive a $20 Costco Shop Card for free upon availing of the Gold Star Membership.
Access to better deals and discounts
15% off on all merchandise
Can be availed in-store or online
25% discount on all Crocs products
Discount applies during the checkout process
15% discount on in-store purchases after presenting School ID Nike
Discounts of up to 10% on most Nike products
15% off on select products for students
25% off on all online orders made after verifying student identity
10% off code valid on most items.
You can request a new code every 30 days
Verified with SheerID
10% off on online purchases made
Discounts can be availed during check out

Insurance Discounts
Auto-insurance discount depends on the state
Good grades can qualify for a discount
10% discount for good academic standing
Under 22 years of age
College is more than 100 miles away from current residence
15% discount on insurance
Full-time students with good academic records
Discounts for good academic standing
Under 25 years old
Actual insurance discount via agent consultation
Grade of B or higher and under 24 years old
25% discount on car insurance
Good grades and under 25 years old
Miscellaneous Discounts
10% off on truck rentals
20% discount on local truck moving services
15% off on one-way trips
Free-to-access website that offers many student discounts and deals
Requires .edu email address to join
Register via .edu email
Tons of discounts and deals for different products and services