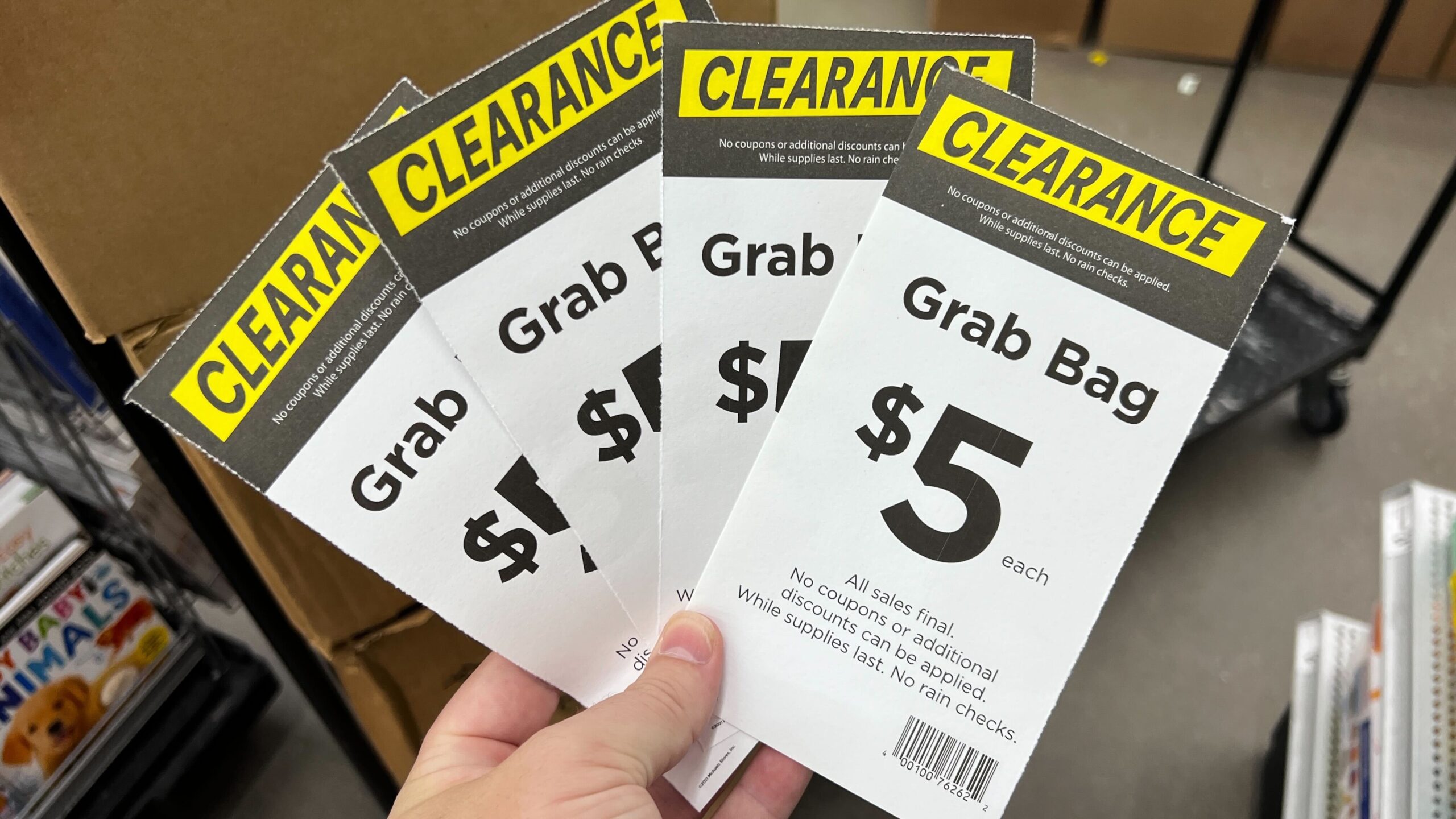 HEADS UP – Michaels grab bags are expected to be back in-stores the week of November 28th!This is the week of Cyber Monday so that may cause some delays at stores for the date they will be put out!
Never heard of these? At the end of each season, Michaels bags or boxes up their remaining seasonal items and sells them as mystery bags for just $5.00 each. You can literally score hundreds of dollars worth of FUN, SEASONAL, CRAFTY items for ONLY $5!!
ITEMS YOU CAN EXPECT TO SEE INCLUDE –
Halloween items
Fall items
Other random goodies!
You can usually expect to see them out on Mondays or Tuesdays, but this latest release will be out AFTER Cyber Monday on the 28th. We'll be on the lookout, so we will post as soon as we know they hit the shelves! Make sure to tag me in your hauls on social media!
Remember for best chances at scoring a Grab Bag ARRIVE EARLY as these sell out fast!!
Check out our POST all about Michael's GRAB BAGS HERE, and my YouTube video with tips and tricks HERE!
Follow Me On