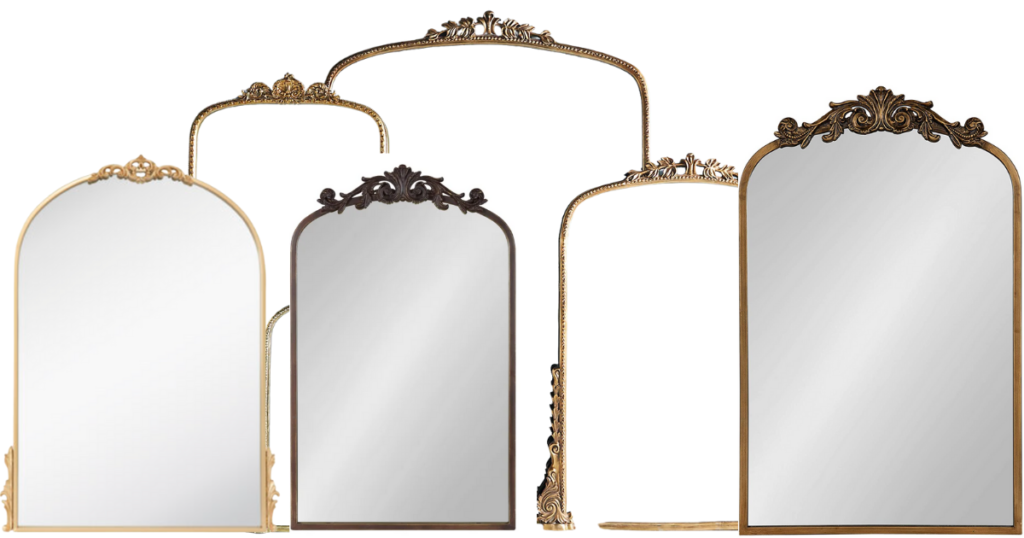 If you follow any fashion bloggers or influencers, almost all of them will show off their OOTD (outfit of the day) using a very expensive Anthropologie Mirror called the Gleaming Primrose Mirror. Now the average person can't afford this mirror as it runs from $548 for the small 3 ft mirror, to $1,598 for the 7 ft mirror. However, since the popularity of this mirror has risen, there are many knock-off Primrose mirrors out there, and we found some of the best.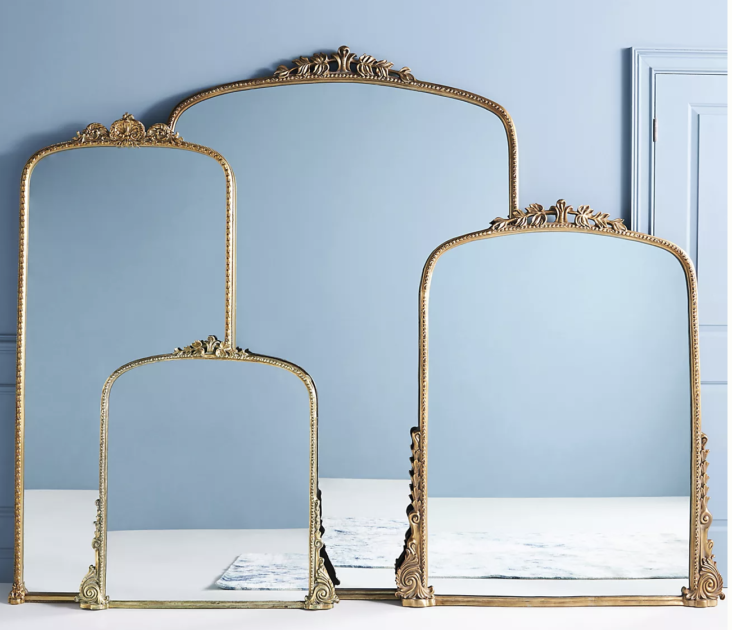 Anthropologie – Original Gleaming Primrose Mirror – $548 to $1,598
It's love at first sight with this stunning, vintage-inspired mirror fit with jeweled adornments at its apex and edges. Placed at an entryway console, leaned against a wall, or positioned over a fireplace mantel, this mirror magnifies any room with a grandiose, yet delicate appeal.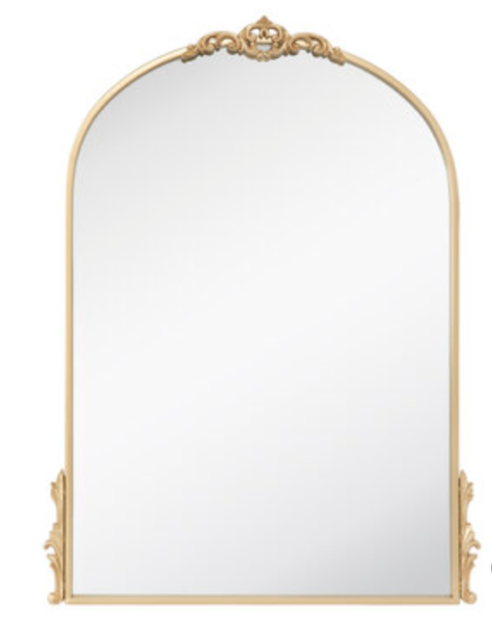 Hobby Lobby – Gold Arch & Flourish Wall Mirror – $59.99
Enhance your elegant space with Gold Arch & Flourish Wall Mirror! This heavy mirror is made with an MDF base on the back and a welded metal frame on the front in metallic gold color. The metal frame encases the arched glass mirror, and it is decorated with a lovely flourish on the top and a flourish along both of the bottom sides. Hang it up on the wall to view your beauty in a ravishing room!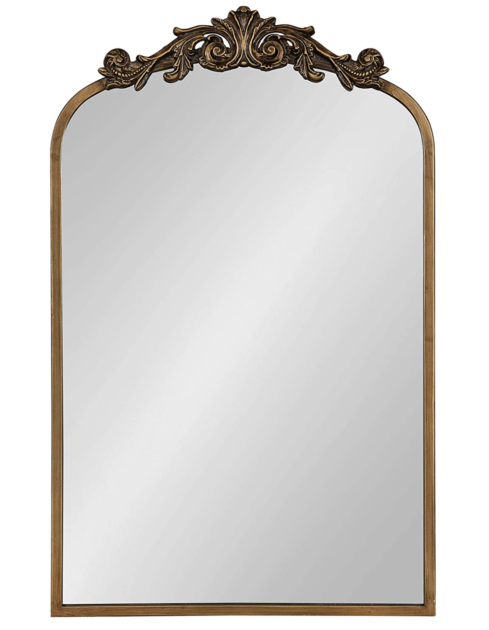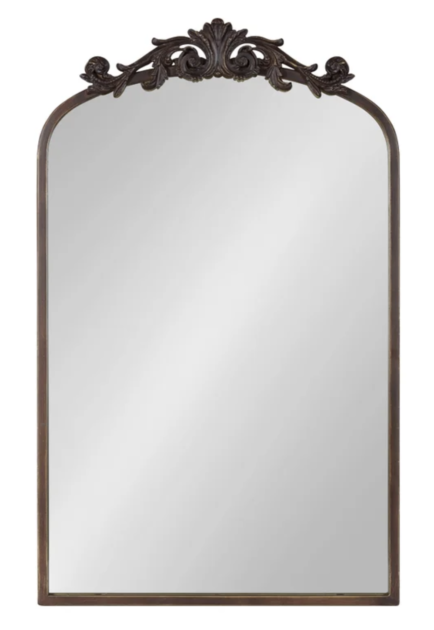 Wayfair – Anglo Arendahl Traditional Accent Mirror – $158
Bring a brilliant and decadent accent to your traditional home decor. This wall mirror features a baroque-inspired design, with an intricate overlay on its metal frame. The black finish brings it together as a transitional decorative piece to display anywhere in your home. Display it in your living room, bedroom, entryway, bathroom vanity, or dining room. Use this decadent wall mirror to bring dimension to your smaller spaces, opening up the area and illuminating the darker corners. This framed mirror is also lightweight and easy to hang, with metal keyhole wall hangers discreetly and securely attached to the back. There's no better way to bring an elegant, traditional design aesthetic to your home than with this beautiful mirror.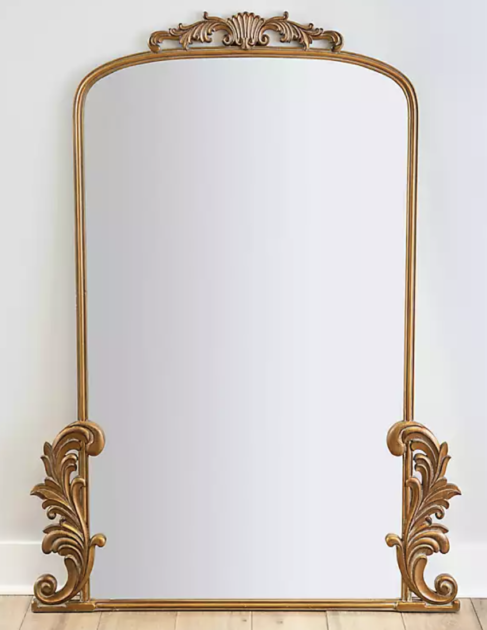 See More Dupes Posts:
Stanley Adventure Tumbler Dupe