Current Freebies l Birthday Freebies l Senior Discounts & Freebies l Where To Get Free Food l 100 Fun Things To Do With Kids This Summer (Most are Free) l 20 Stores That Offer Free Shipping All The Time l Freebies By Mail That Are Always Available l List of Where Kids Eat Free
School is letting out soon or already has and you may start to wonder how you are going to fill the long summer days! Kids will be in play-mode and want to have fun, more fun and lots of fun! For them, it's a breather from tedious and action-packed school days. Though it can be an overwhelming period for the parents. They fear running out of activities that keep their kiddos busy. Download our FREE Summer Bucket List Here.
Don't fret, dear parents! Here's a list of exciting fun summer activities to do with kids at home… and the best part is most of them are FREE! You don't have to worry about getting a hole in your pocket.
Fun Summer Activities To Do With Kids: Enjoy Nature
Make a bird feeder or a bird bath in your porch or backyard. Watch birds visit your place. Click pictures and mark them on your bird sightings list.
Go stargazing. Identify stars and constellations like the big dipper, the little dipper, the great bear, and others. You can invite friends over.
Go for a nature walk. Take some time out in the lap of nature.
Draw nature. Paint what you see.
Pick flowers of your choice for the vase.
Make your own natural perfume. Include anything from nature in the bottle like lavender, rose, herbs, and wood barks.
Make nature crowns. You can stick flowers and ferns on a cloth stripe or make them from thin stems.
Fun Summer Activities To Do With Kids: Explore Local
Visit a friend. Summer breaks are best for a staycation.
Visit a local farm. Learn how veggies and staples grow. Look for the answers for words you learn in schools like phototropism, and photosynthesis.
Head to an aquarium. It will provide them with amusement and learning alike.
Visit the fire station. This summer make a treat for your children and firefighters by visiting the fire station. Make them learn how the fire department operates and how warriors are serving us.
Visit the zoo. Teach them about environment-friendly activities and animal care. Kids love watching animals, petting, and feeding them.
Volunteer in the community. Teach your kids the importance of volunteering at a young age. You have ample options like Donating Used Toys and Books, fun runs, cycling for charity, food distribution etc.
Go to a carnival, celebration, or a county fair.
Pick strawberries at a local farm. It's fun and a unique experience.
Explore the attic or basement or other such areas of your house. Look for cool old treasures. You'll definitely find some.
Fun Summer Activities To Do With Kids: Get Artsy
Butterfly Bead Craft Kit. Make butterflies with beads and wires. Use it in your jewelry or key chain.
Stuff, dress and cuddle your own furry friend! Make and adorn stuff toys.
Make candles. Making and pouring wax, and decorating can be fun and satisfying for your kids. These candles can be used as decor for their room or gifting.
Make DIY crafts like pebble bath mats, painted mirrors, decorating vases, etc.
Find and paint stones. Make your kids look for smooth, paintable stones and paint their imagination on them. Place the painted rocks in the garden or as paper weight.
Sidewalk chalk art. It's a great screen free activity.
Create pressed flower pieces. Teach the kids to correctly press summer flowers and make something from them.
Make fingerprint dandelions or flowers using just paint and paper.
Paint with spray guns on a large canvas.
Make necklaces and chokers out of painted pasta and dental floss.
Make bookmarks. Bookmarks are wonderful gifts for teachers, friends, and parents.
Paint egg shells. Make Humpty Dumpty eggs.
Fun Summer Activities To Do With Kids: Have Fun Outdoors
Go bird watching. Identify birds, and keep track of your sightings. Take pictures. Paste feathers in your scrapbooks with details of the birds.
Take the kids out for lunch or dinner. Ask them to dine under XX dollars .
Make your own kite and try to fly it. Tell them the science behind kite flying like tail, streamlined body, light weight.
Go fishing or camping. Juniors will get exhilarated by catching their fish for dinner using their little fishing rods.
Make your own tire swing for your backyard. Kids will be cheering all summer long!
Go hiking. It's the best activity for adventurous kids.
Camp out in your farmhouse or just in the backyard.
Have a family picnic somewhere nearby.
Jump rope games. Invite your friends over. Organize a contest.
Plant a flower or vegetable garden
Play hide and seek indoors or outdoors. If playing outdoors, mark the boundary.
Wash the car together with kiddos.
Water sports. Cool off this season with water sports for kids! Kayaking, paddle boarding, skim boarding, and the list is endless.
Build a sandcastle. Let them get their hands dirty and have fun
Have a bonfire. Roast hot dogs and marshmallows.
Climb trees together with older kids. Take care if your kids are not old enough.
Have a water balloon fight! Fill balloons with water and keep them in buckets. Make the kids wear their swimsuits.
Do grocery shopping together with your kids
Make a lemonade stand. Invite the neighbors or friends over.
Put a small toy or flower in a water-filled balloon. Freeze it. Ask your kids to rescue the toy.
Plant seeds. Capture all phases of germination.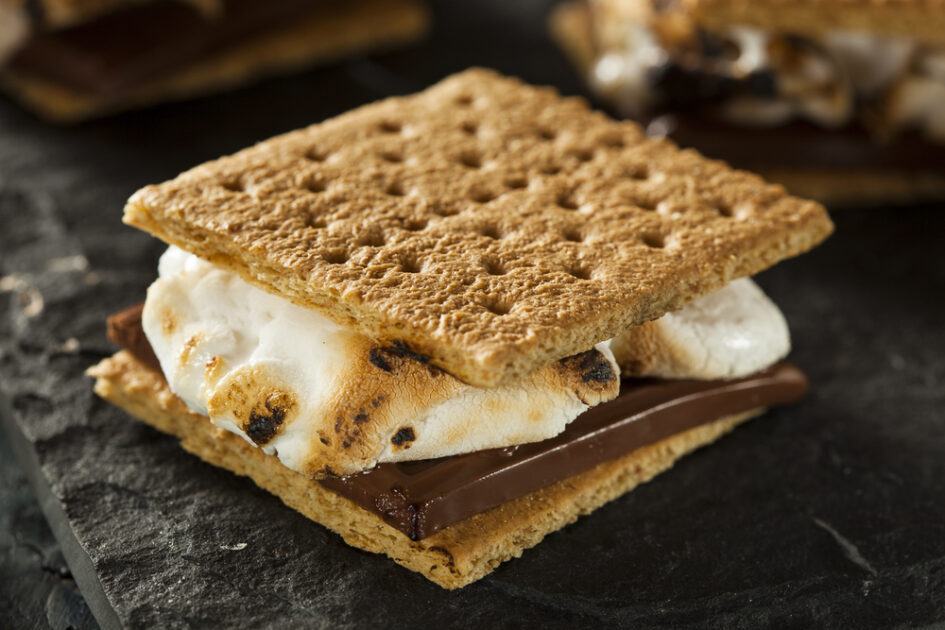 Fun Summer Activities To Do With Kids: Beat The Heat
Make colorful paper boats, stick rafts, sailboats. And sail them in kids' swimming pools. Teach kids to make these boats.
Water activities in the backyard like Duck, Duck, Goose!, DIY sprinkler etc.
Water gun fight. Fill the water toy guns and get ready for the splashy action!!
Get wet in the rain with kids. Dance and Hop in puddles. Smell the rain on the mud; make mud pies.
"Duck, Duck, Splash! Play the duck duck go with a splash. Wet the person instead of droppings.
Fun Summer Activities To Do With Kids: Brain Games
Build a huge Lego castle. Empty a table to make the lego castle on. Work on it all summer.
Show the kids that science is fun. Try the funny experiments with your budding scientists.
Make a kaleidoscope together. Teach them the science behind it.
Build something creative out of trash items.
Learn magic tricks.
Make a DIY craft from skittles. Like a photo frame.
Make domino chain reactions with colorful gummy bears.
Fun Summer Activities To Do With Kids: Slay Boredom
Experiment with new hairdos.
Make stuff with clay. Then bake your makings to make them permanent.
Bake cupcakes for an older relative or neighbor.
Make a family tree.
Teach your dog tricks.
Why forget hula hoops. See how long you can keep a hula-hoop going.
Homemade Playdough. This can be done in less than 10 minutes and is very easy to make. Check out this recipe from a fellow mother on how to make colorful playdough with your kiddos.
Paint big canvas picture
Fun Summer Activities To Do With Kids: Slay Boredom
Dance party. Invite your dancing buddies. Tap together on beats
Karaoke cannot be missed when we want to shoo away boredom. It's fun when all family members participate.
Read aloud children's books.
Walk a neighbor's dog. Small actions of being kind and thoughtful means so much for people living around you.
Grow your own herbs. Make use of empty containers, tubs, coffee mugs, or anything you can think of.
Make rainbow popsicles. Find fruits for each color. Make the puree and fill the molds.
Play an instrument. Make your own tunes.
Watch a how-to YouTube video together with the kids. Execute together what you learned.
Make homemade slime and slime crafts
Learn to make paper flowers.
Learn a new skill together as a family: Try juggling, longboarding, skateboarding, French braiding
Learn to make masks. Animal masks, superhero masks
Fun Summer Activities To Do With Kids: Entertainment Indoors
Make paper airplanes. While making, teach kids the technology that allows planes to fly. See who's plane goes the farthest
Rearrange the kids' room furniture. Allow them access to decide what to keep where. Involve them in planning and rearranging.
Interview an older relative. Get to know buried stuff (good) about your family. Write out your family history
Master the skill of sewing together. Learn to at least mend your loose buttons.
Have a family movie marathon night. Do not forget the popcorn.
Host a talent show. Invite friends and family. Bring out the hidden talent by putting up a small show.
Play a card game. You can make your own cards.
Play 'Would You Rather' with the family
Write letters to the family
Hide "treasure" in the house or outdoors and then make clues about it.
Use cardboards to make car racing ramps.
Build a tent with blankets. Add lighting. Spend time in the tent with the kids.
Stick cardboard boxes together with tape or glue to make buildings. Paint them.
Cleaning the attic, garage, and basement. Find ways to let the kids help.
Make wardrobe organizers using cardboard. Let them set their wardrobe themselves.
Take kids to a flea market. See if they are better negotiators.
Create a summer mural. Give them a bedsheet or long cloth strip. Ask them to paint their summer breaks on it.
Build a hurdle court in the backyard. See how well they can each pass through the court.
Ask them to be the chef for today (if your kids are old enough to handle cooking). Let them cook food for the day.
Tell Us which summer activities caught your attention! Summer fun doesn't have to be expensive! Don't forget to download our Free Summer Bucket List Here.