Dollar General Penny Shopping for Beginners l Dollar General Penny Shopping Policy l Dollar General How To Penny Shop Video l Dollar General FAQ l Dollar General Penny Shopping Facebook Group
The new penny list will start Tuesday, May 9th, 2023. REMEMBER NOTHING IS CERTAIN ON THIS LIST UNTIL WE GET IN STORES TO VERIFY! These items will not ring up a penny until TUESDAY. IF YOU HAVEN'T ALREADY – MAKE SURE YOU DOWNLOAD THE DOLLAR GENERAL APP AND UPDATE IT. There is a price scanner at the upper right hand side where you can price check items to verify the pricing. 
Penny List
Easter Bake
Easter Candy 
Easter Party
Easter Seasonal
New Markdowns
All Clearance Markdowns – CLICK HERE!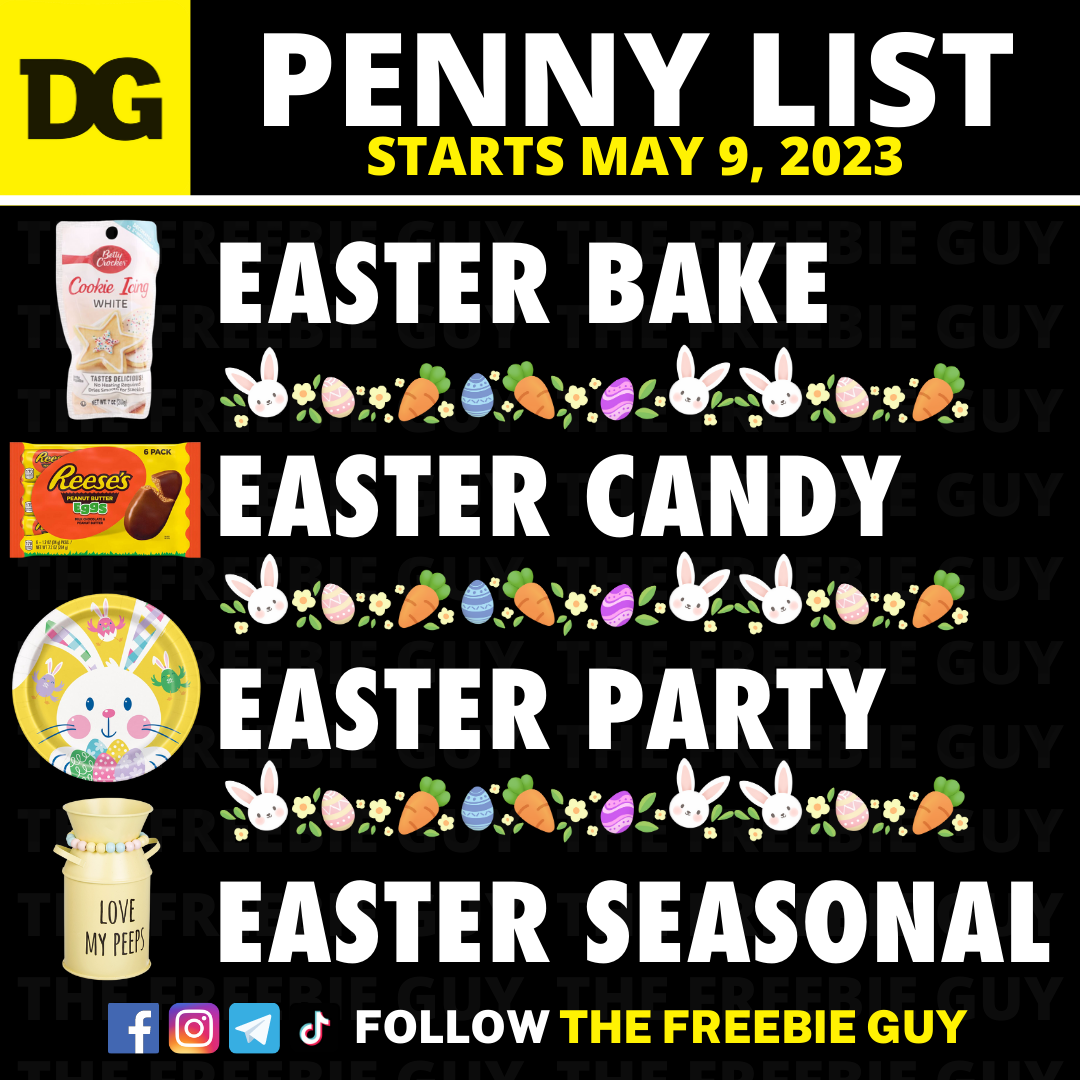 Looking for more info on Penny Shopping at Dollar General? Check out some of these resources:
Dollar General Penny Shopping for Beginners l Dollar General Penny Shopping Policy l Dollar General How To Penny Shop Video l Dollar General FAQ l Dollar General Penny Shopping Facebook Group