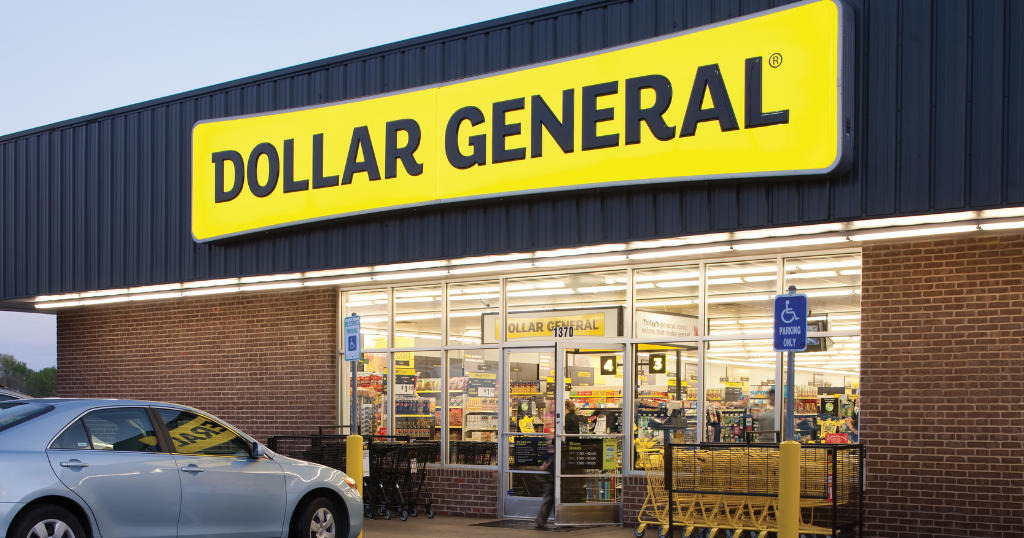 What is Dollar General?
Dollar General is a leading discount retailer with more than 18,000 stores in 47 states. The yellow Dollar General store sign is a popular symbol of value. Dollar General employees over 164,000 people. They are known to have great coupons and sales and many go there to Penny Shop. You can view all of our Dollar General updated posts here.
How much do things cost at Dollar General?
The majority of products sold in Dollar General stores are priced above $1 with approximately 25% of products priced at $1 or less. They also have great clearance events where you can get items for huge discounts.
What brands are sold at Dollar General?
Dollar General carries national name brands and also private brands of food, housewares, seasonal items, basic apparel, cleaning supplies, health/beauty products, food and more. There are many trusted brands that you will find there such as Nestle, Coca-Cola, Hanes, Kimberly-Clark, Unilever, Mars, Kellogg's, General Mills, PepsiCo, Energizer, Clorox, Procter & Gamble and more! You will also find their seasonal items in the center of the store, these items rotate throughout the year.
Does Dollar General have ads?
Yes, Dollar General has a weekly ad you can view it here.
Does Dollar General take EBT?
The good news is YES! Lots of stores, including Dollar General, are now accepting SNAP benefits. You can use your SNAP benefits to purchase dairy, meats, bread, frozen food, beverages, baby formula, snacks, packaged foods and more. Also if you have cash assistance on your EBT you can find items including pet supplies, household, automotive, toys and apparel.
Does Dollar General do money orders?
No, Dollar General does not sell or cash money orders at any of its 17,000 locations across 47 states. You can access money transfer services in-store, that service is run by Western Union. To initiate a money transfer you will need to visit WesternUnion.com or download the app and then you can set up an account and send and receive funds in-store.