Dollar General Penny Shopping for Beginners l Dollar General Penny Shopping Policy l Dollar General How To Penny Shop Video l Dollar General FAQ l Dollar General Penny Shopping Facebook Group
The new penny list & new markdowns will start Tuesday, March 14th, 2023. REMEMBER NOTHING IS CERTAIN ON THIS LIST UNTIL WE GET IN STORES TO VERIFY! These items will not ring up a penny or new discount until TUESDAY. IF YOU HAVEN'T ALREADY – MAKE SURE YOU DOWNLOAD THE DOLLAR GENERAL APP AND UPDATE IT. There is a price scanner at the upper right-hand side where you can price check items to verify the pricing. 
Penny List
New Markdowns
All Clearance Markdowns – Click here!
Holiday Plastics – 10¢

Hefty Tote 32 Qt 1ct – 25947716128
Housewares Deco Box Small 1ct – 875160029419
Housewares Deco Box Large 1ct – 875160029426
Sterilite 45 Gallon Tote Wheeled 1ct – 73149948663
Sterilite Bow Box Rod 1ct – 73149890665
Whitmor Organizer Gift Wrap 1ct – 38861710363
Whitmor Storage Bag Wreath 1ct – 38861710349

Red Dot Home – 90% off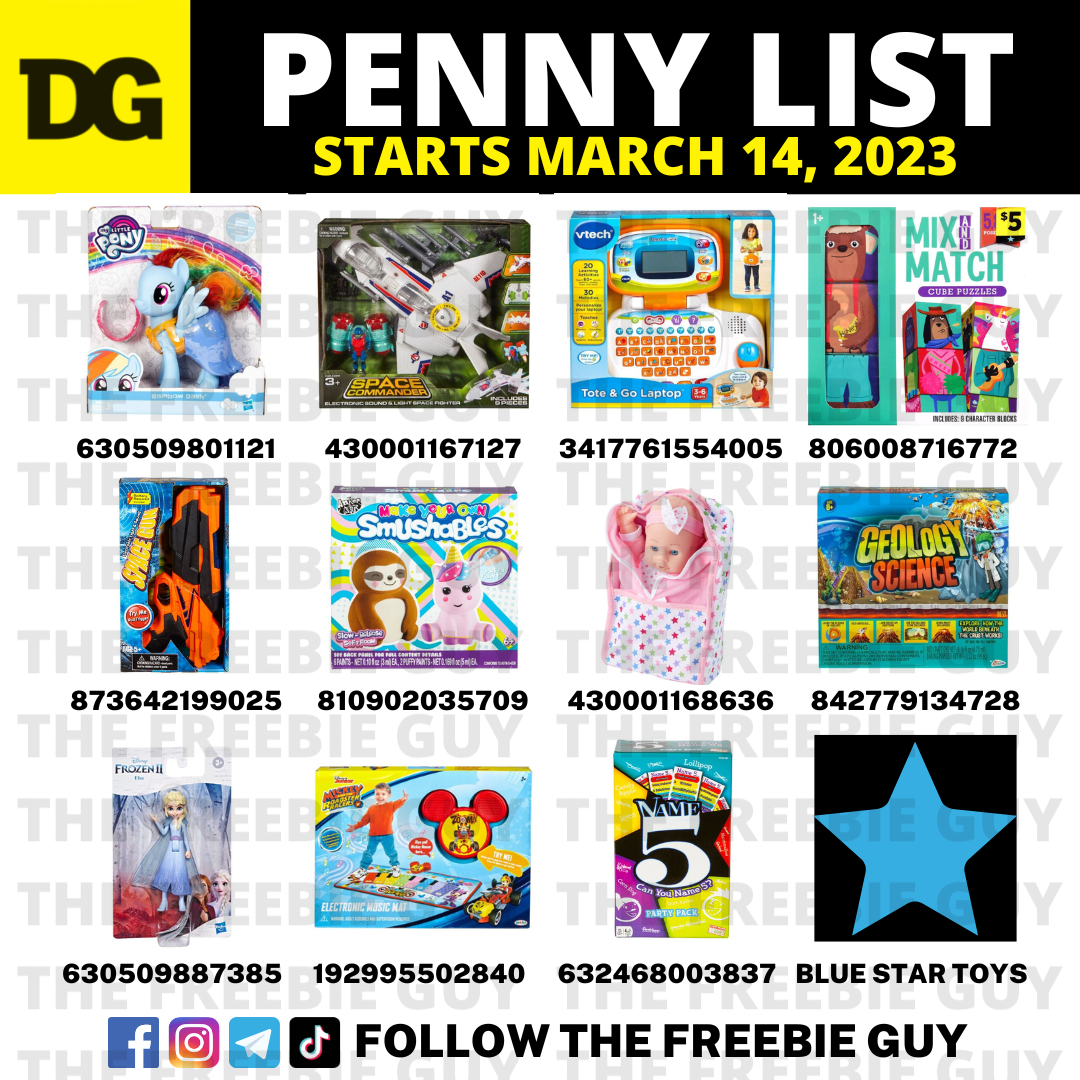 Looking for more info on Penny Shopping at Dollar General? Check out some of these resources:
Dollar General Penny Shopping for Beginners l Dollar General Penny Shopping Policy l Dollar General How To Penny Shop Video l Dollar General FAQ l Dollar General Penny Shopping Facebook Group