The new penny list will start Tuesday, December 28th, 2021. REMEMBER NOTHING IS CERTAIN ON THIS LIST UNTIL WE GET IN STORES TO VERIFY! These items will not ring up a penny until TUESDAY.
IF YOU HAVEN'T ALREADY – MAKE SURE YOU DOWNLOAD THE DOLLAR GENERAL APP AND UPDATE IT. There is a price scanner at the upper right hand side where you can price check items to verify the pricing. 
Never miss another HOT RUN DEAL AGAIN! Join my Telegram Group where I post tons of online deals at 70-80-90% off!
Mexico Lindo Hot Sauce Habanera Red 4.5oz – 724836030658
Mexico Lindo Hot Sauce Habanera Green 4.5oz – 724836030665
Armor All Pump Disinfectant 1ct  – 70612194688
Armor All Pump Disinfectant 1ct  – 70612194725
RX Naturalist A1360 CO Q10 200mg 90ct – 30768308117
Allerlife Sleep Capsules 20ct – 41167544112
Flintstones M/Vit Immunity Gummy 60ct – 16500530824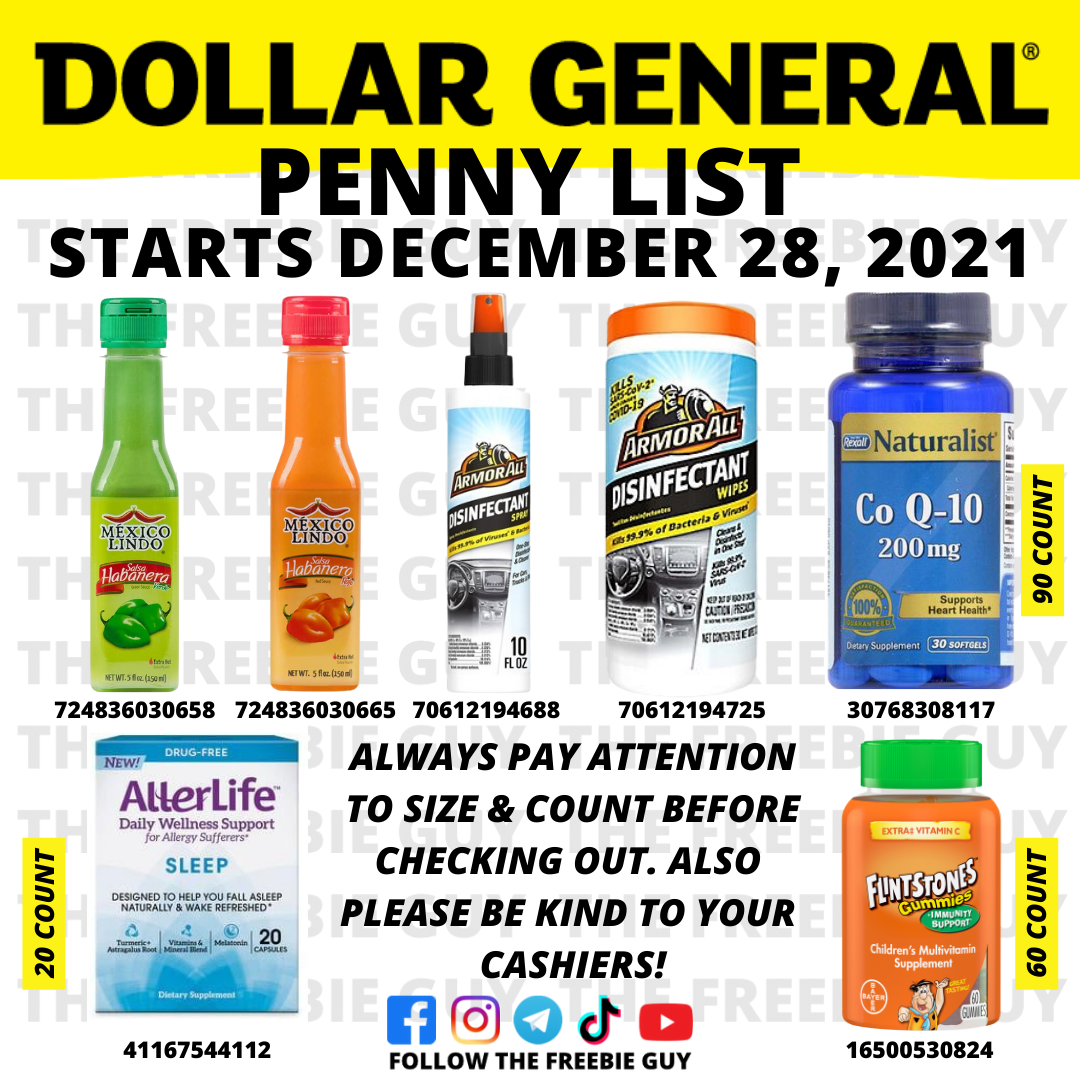 Looking for more info on Penny Shopping at Dollar General? Check out some of these resources: Dollar General Penny Shopping Master List, Penny Shopping for Beginners, Dollar General Penny Shopping Newsletter and the Dollar General Penny Shopping Policy