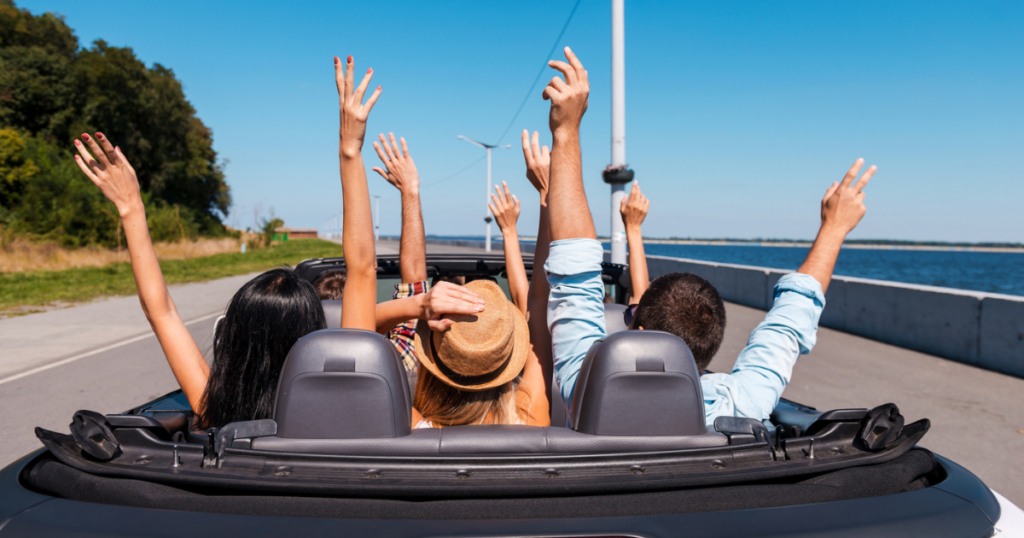 Road trips can be so much fun but with the rising cost of gas and groceries, it can be costly. We rounded up 13 ways to try to help you save money on your next road trip.

Road trips are a great way to get away from the routine and do something fun once in a while. Driving lets you explore your surroundings and can be more entertaining compared to trains or airplanes. You get to visit places, stay or stop and hit the road again whenever you feel like it.
However, road trips can cost you a pretty penny, especially when you're planning it with your family. More members in your family mean more you need to be careful with your pocket.
To help you save money on road trips, we've gathered some amazing and useful tips. Not only will you be able to have a cheap road trip, but you'll also experience the time of your life with your cute family.
Set a Budget For Your Trip
First things first, get all the plans sorted out in your head, or on your phone. Whether you're planning on going for a long vacation cross-country or over to the nearby state, make sure you have the budget set for it.
Calculate the cost for transportation, food, accommodation, entertainment, and other miscellaneous tasks that you may find necessary in your trip with your family. After that, keep an extra amount of money to cover up emergencies, or to visit places you weren't planning for.
Once you have set your budget, stick with it. It'll help you keep a track of how much you've spent on your journey. Then you'll be relieved knowing your family road trip on a budget is going according to your plans.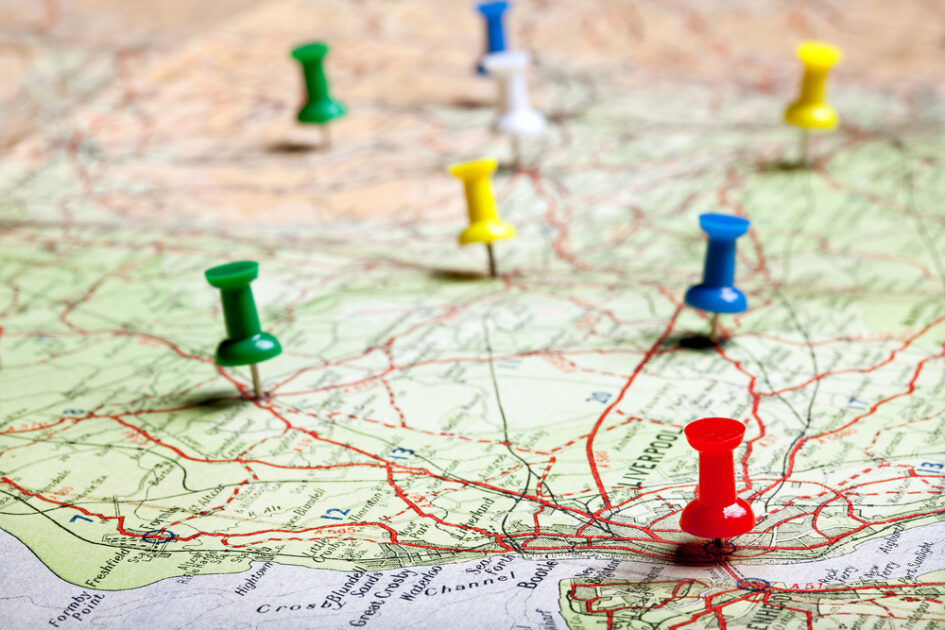 Plan Your Route
It's fun exploring different places with your family on a road trip until you get lost and lost, and eventually, need to refuel your car. To save money traveling peacefully and joyfully, map out a budget-friendly route.
You'll need to take these measures in advance. Search for the shortest route or any good shortcuts. Compare maps of two different routes and go for the one that is shorter and does not contain many tolls. Another factor to look for is the gas stations – how many places will you stop by on your route?
There are online tools available to help you find the shortest and cheapest routes to your destination. So, instead of getting lost and wasting tons of gas, how about going for a short yet fun trip?
Create A Packing List To Ensure You Don't Forget Anything Behind
Unlike airplanes, going on road trips in your car gives you the advantage of taking loads of stuff with you. But being with family means you need to ensure you're taking all the essentials for the trip. Here, kids might mess up, or sometimes, even you might miss out on things to take along.
The best solution is to create a packing list several days before hitting the road. Don't forget to include must-haves like garments, chargers, lots of water (in case of emergency and whatnot), toiletries, and so much more. Here's a great resource for what to pack.
Although, there's an option of purchasing along the way when you stop by but creating a list beforehand will help you save money on road trips much more efficiently.
Avoid Overpriced Food
Food – is the main yet trivial factor that might add up to your expenses and turn your road trip into a costly one, without you even noticing. There will be lots of cravings on your road trips, especially when you're with kids. You'll need to stop by several times to get something to eat. Consequently, you'll be short on your budget if you don't take care from the start.
To maintain road trips on a budget, say no to drive-throughs or eating out. Bring your food, snacks, fruits, and water. Before getting in the car for the trip, go to the store and buy snacks and food in bulk. Granola bars, fruits, nuts, crackers, and hummus are some satiating snacks you can go for.
You can prepare handmade meals as well to avoid dining in restaurants. Try preparing meals with no-ice ideas like nachos, tortilla pizzas, mixed veggies, etc. This can save you lots of money, especially when you're with kids. However, if you still feel like eating out then breakfast and lunch are less expensive compared to dinner. Purchase reusable stainless-steel bottles and other reusable plates to save even more.
Another great tip is to keep your eye out for restaurants and fast food places where kids can eat free.
Tips on how to save money on fast food. Also a whole list of places that offer free food or deals.
If you're a coffee-lover, avoid stopping by just to grab some coffee. A $6 latte can be pricey if you're drinking it excessively and regularly. Make coffee yourself by purchasing a coffee maker for road trips.
Research in Advance For Best Value Accommodation
Being on a long road trip with family and kids means you'll need to stay somewhere for the night. one of the options that we listed above was car camping. But that's not where the list ends.
If you have many members in your family that won't fit in the car at night, then you'll definitely need room to stay. For such cases, always do your research and pick out the most affordable hotel that comes on your route, before you hit the road. Booking is important as the place might get full and there won't be space for you and your family.
You can also search for an Airbnb that's an affordable option for booking rooms. Explore the internet and you'll find numerous other sites that allow discounts or great deals on hotels. TIP: While you're searching, go for the one that also includes breakfast or lunch to save you a great amount of money.
Drive Economically
Drive smart while you're on the road. Driving fast usually consumes more fuel according to studies. Also, over-speeding can add up to unnecessary expenses when you exceed the speed limit of your vehicle. You don't want to get tickets and ruin your road trips with your family, do you?
To drive economically, always stick to an average speed. Use the cruise control option if your car has it to maintain a consistent speed. Avoid accelerating and braking too much, and overpacking your car as it drops gas quickly.
The weather must be pleasant and not too harsh since you're on a road trip (of course, you wouldn't go on a trip in harsh weather), don't forget to turn off the car's air conditioning. If you don't need it, then don't use it because it drains gas more quickly than you expect. If you are a Walmart+ member you can save money at the pump.
Refuel your car with apps that allow you to find the cheapest gas rates by entering your location. This will ensure your gas runs longer. You might also be able to redeem some gas rewards or fuel points that you'll find at the cash desk or most gas stations. Or if you are wanting to find the best credit card that offers cash back for gas and groceries we rounded up the best here.
Get Your Car Checked Out Before You Get Going
The road trip is all fun and games until something very unexpected happens. Before you're out with your family on a road trip, you need to make sure you have got your car or vehicle a thorough checkup. By thorough we mean, to ensure that the tires are at their proper air level, the air filters are clean, all lights and signals are working, and the insurance is up to date.
It's better to have your car checked before hitting the road otherwise you'll end up adding to your expenses. You'll need to get your car repaired from the expensive repair shops and tools on the way, and perhaps you'll need to cut your road trip short as well. Make sure all the car problems are addressed and your car is in its best shape for the trip.
Another one of the most important money-saving tips for a cheap road trip is to have basic knowledge of car repair, and have an emergency toolkit just in case something comes up.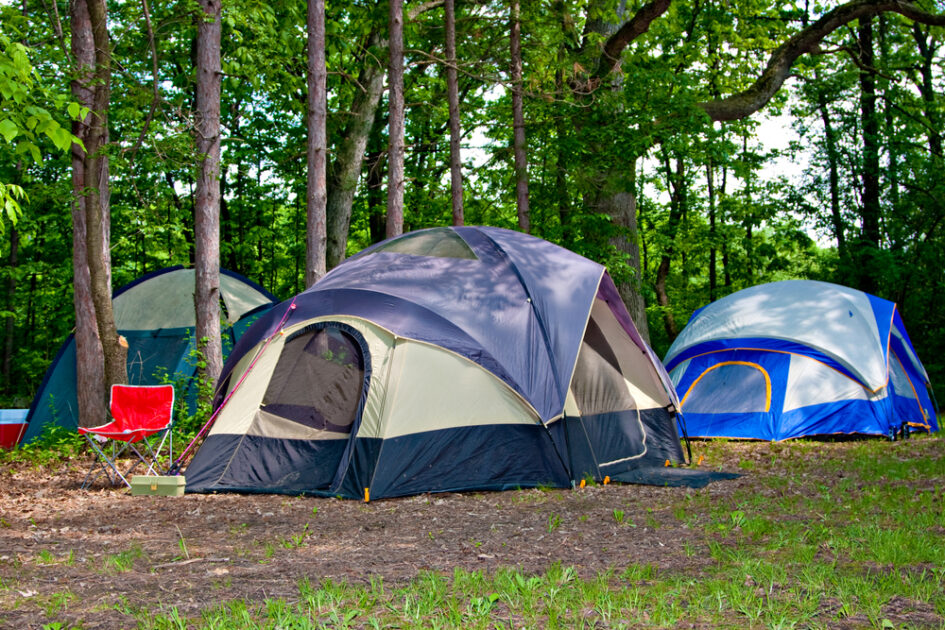 Try Out Camping
Long journeys can get boring sometimes and kids need entertainment. How about looking for a great campsite to have camping with your family? Camping is almost free – and much more affordable compared to staying at hotels. If you've brought all the necessary camping stuff with you, then it shouldn't be a big deal.
All you need to do is set up the camp and your kids can help you with it as well. It'll become more of an adventurous road trip as you continue to save money from dining and accommodation. Bring a camp stove along and make quick meals to fight your hunger. However, do focus on looking for free campsites or ones with the lowest rates so you can get a cheap road trip.
You can camp in your car as well if you have enough space for everyone. Renting a campervan to sleep with your family at night is still cheaper than renting a hotel for every night.
Visit Free Attractions
Numerous places out there are free to visit. You can visit them with your family any time you wish, capture great moments, and gain an unforgettable experience. Visiting free places is a lot cheaper than visiting shopping malls or restaurants, or other attractions.
Usually, you'll find numerous parks on the way to your destination. Take out kids for a walk or a road-trip-break. You'll find other scenic beauty as well once you start exploring different areas. It promotes a healthy yet fun idea of having picnics along the way.
Sometimes season deals are going on as well which offer 50% off, etc. These are not entirely free but if you're out on a special occasion, you might be able to get the most out of the opportunity. If you have a 4th grader you can cash in on the free National Park Pass for them.
Store Extra Water For Emergency
One option is to bring lots of water before you set on for a road trip with your family. Another option to set a road trip on a budget is to take lots of reusable water bottles which you can easily fill up at gas stations. Some restaurants also allow refills of water bottles, so how about you take advantage of it?
Storing a 5-gallon jug at the back of your car can help you save money while making sure you have enough water event for emergency cases. This way, you can avoid purchasing too many juices or drinks on your way and save money traveling as you like. You and the kids will stay hydrated on your journey if you have enough water for everyone.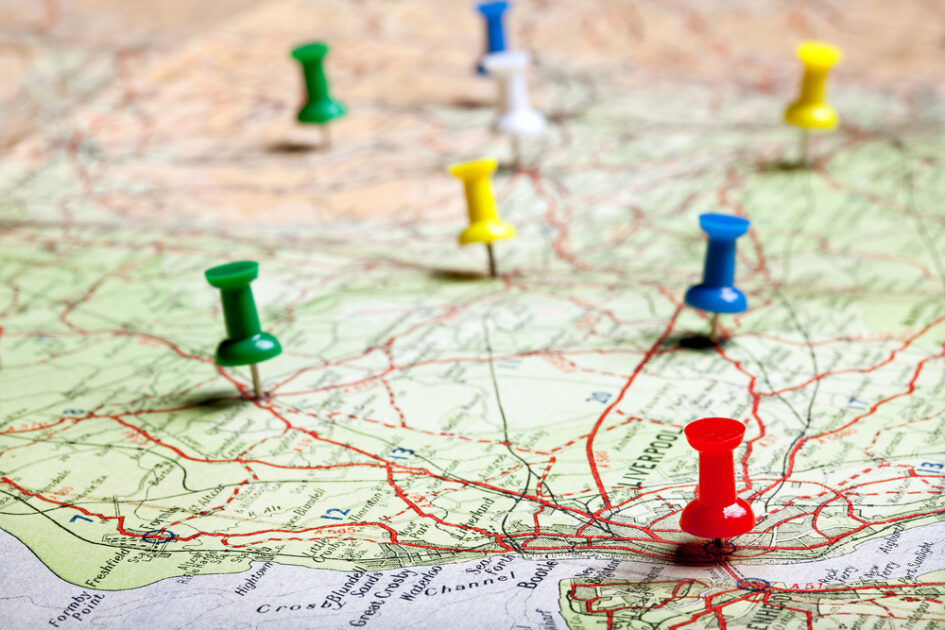 Avoid Tolls
Google maps allow you to set some conditions while you research for the perfect places that you desire. To save money on road trips, you should avoid paths or routes that have numerous tolls. There could be several ways of reaching a spot or a destination with a minimum number of tolls, so do your research first.
While you're steering clear of the tolls, make sure you're not adding too many miles to your journey. This may eventually lead to the whole road trip getting costly, and you'll end up paying more regardless of avoiding tolls. Make wise decisions for a road trip on a budget.
Find Value Parking
There will be times when you'll need to park your car and rest for a while to perhaps visit a place, or to stop by for a break. Finding easy parking can get tricky especially when you're on a road trip during a holiday season.
In such cases, the only way is to pay for parking in advance for slots you'll find on your route. You might score some discounts if you pay online in advance for parking slots. It'll save you from the stress of searching for slots in crowded areas.
Take Fewer Longer Stops
Family road trips mean you'll stop frequently to take breaks, enjoy, explore, for nature calls, and other many reasons. You might not notice but this factor may add to your expenses and outgrow your budget.
The reason is that when you stop by, there's more likely a chance you'll purchase something every time. It also adds up to your time. For example, instead of reaching your destination in the morning, you might need to stay at a hotel for another night.
Try to limit your stops and count them to take control over time and budget. It's a bit difficult with kids but it's possible. Engage your kids in other road trip activities and games like exploring surroundings or finding a specific color from the view, or playing "I Spy Something." These tips will not only help you save money on road trips but will also save your time.