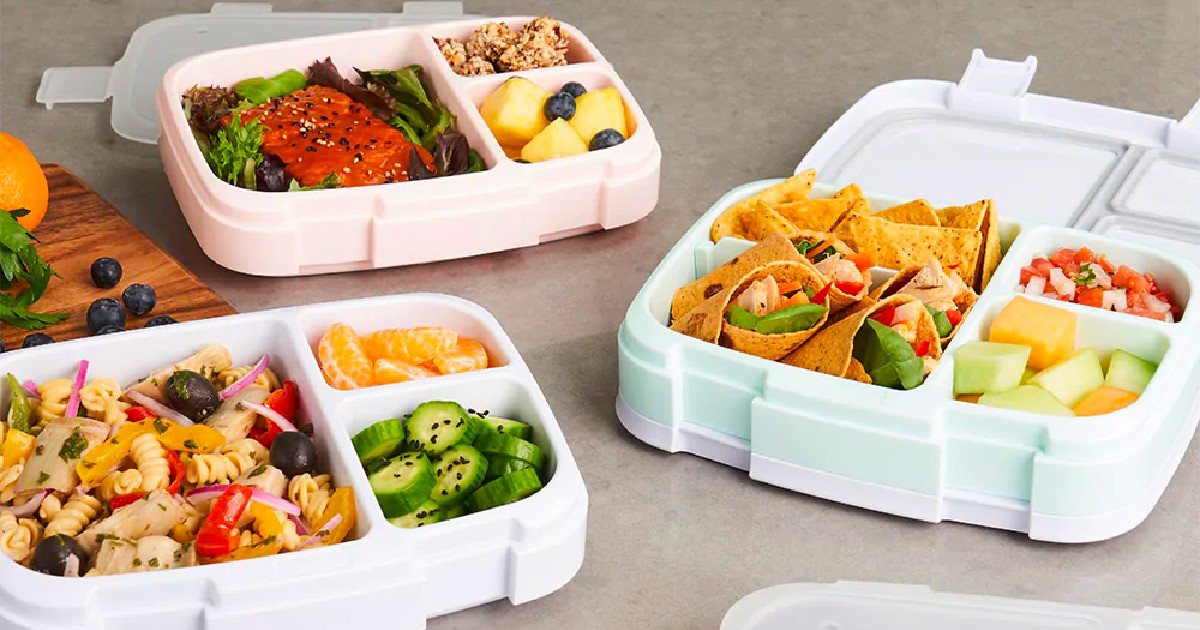 Make meal prep easier with this 3-pack of Bentgo Fresh Prep Boxes! Head to Zulily to get the Three-Meal Fresh Prep Pack Bento Box Set on sale for $29.99, regularly $49.99. Plus, save an additional 10% automatically with my link, dropping the price to just $26.99!
Includes case, three trays and two covers (six pieces total)
9.25" W x 7" H x 6.5" D
TPE / ABS plastic / polypropylene
BPA-free
Microwave-safe
Removable tray: dishwasher-safe
Outer shell: hand wash
Imported
Reusable – This product can be reused over and over again.
Zulily now offers FREE shipping when you spend $89 or more! Find more Zulily deals here!