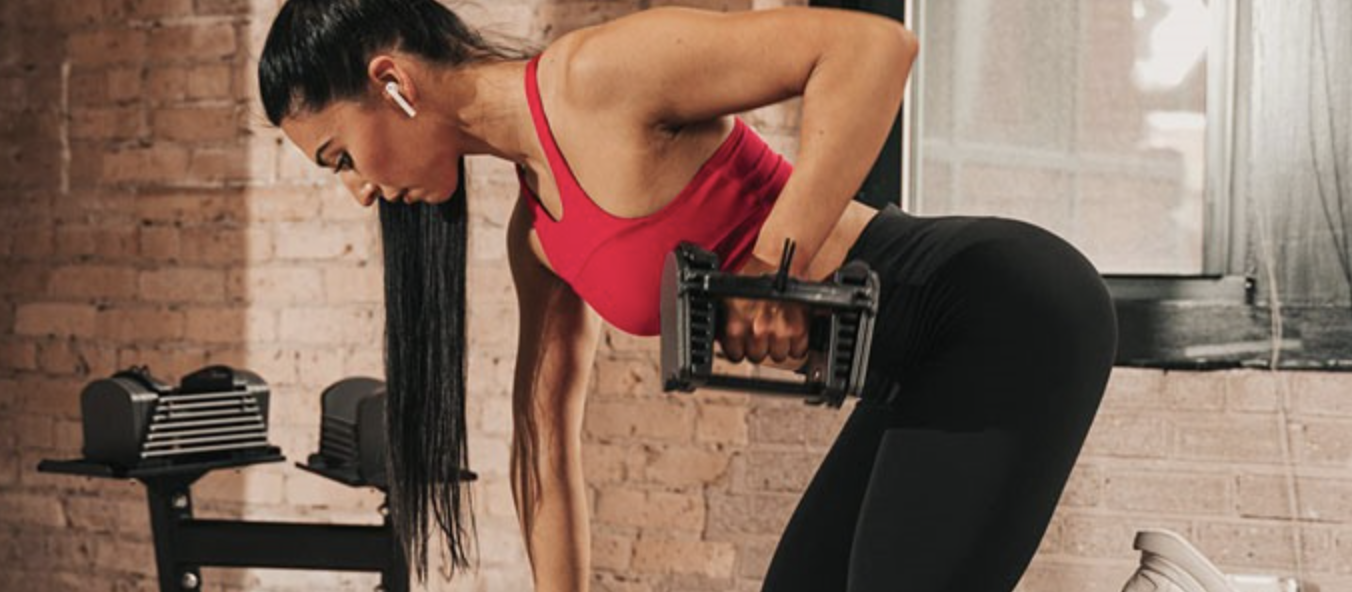 WOOT Is offering up their best pricing they have ever run on these Adjustable PowerBlock dumbbells. These sets replace multiple sets of dumbbells all compact into one easy space. This is perfect if you don't have a full gym room in your house and need to save space.
PowerBlock Sport 24 Adjustable Dumbbell Set, 24 lbs per Hand (Sold in Set of 2) – $129 (Reg. $199) Shipped Free for Amazon Prime Members
Sport 24 Adjustable dumbbells replace 8 pairs of dumbbells in the space of 1. Sport 24 has a weight range of 3-24 lbs per hand in 3 lb increments. Contoured handle for firm comfortable grip. Patented compact design keeps workout area neat & organized. Weight selection takes just seconds using a selector pin like a weight stack machine at the gym. Updated 2020 model.
Sold in set of 2
Replaces 8 Pairs Of Traditional Dumbbells
Patented compact design keeps workout area neat & organized
3-24 lbs per hand in 3 lb increments
Change weight in seconds with a selector pin, like a weight stack machine at the gym
Dimensions: Length:10.5 inch, Width:5 inch, Height:5 inch
Non-Expandable beyond 24 lbs
Style:503-00099-04
Imported
PowerBlock Sport 50 Adjustable Dumbbell Set, 50 lbs per Hand (Sold in Set of 2) – $239 (Reg. $399) Shipped Free for Amazon Prime Members
Sold in set of 2
Sport 50 replaces 9 pairs of dumbbells / 540 lbs. of weights
Dimensions: 12″L x 6.5″W x 6.5″ H
Increments: 10, 15, 20, 25, 30, 35, 40, 45, 50 lbs. per hand
Non-Expandable beyond 50 lbs
Imported