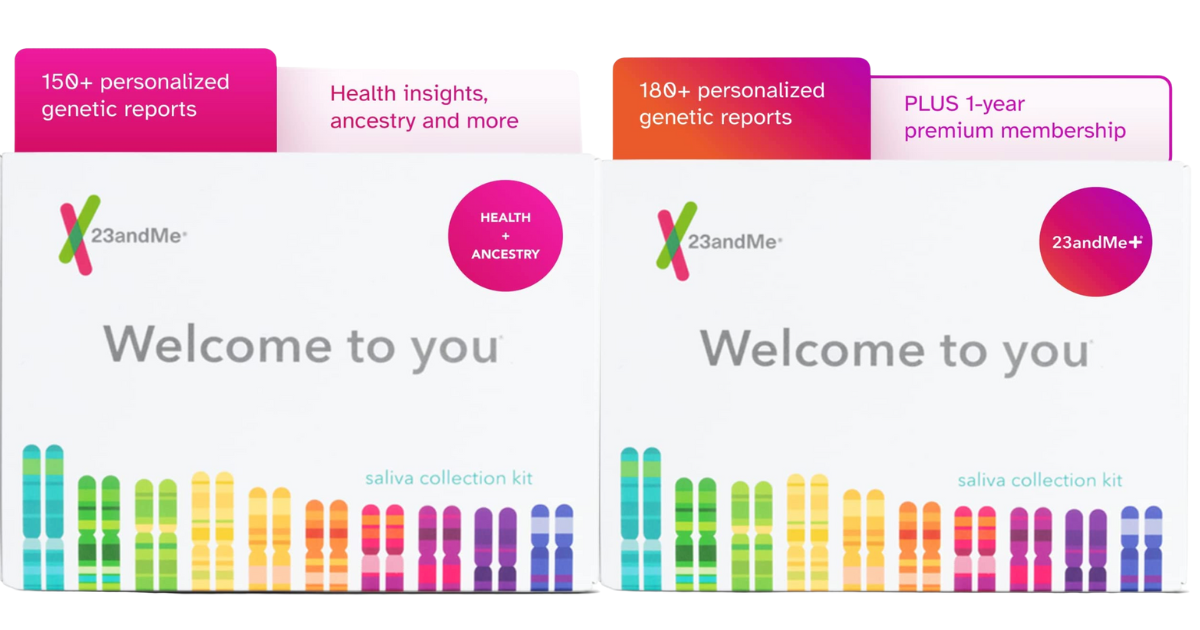 TODAY ONLY!  WOOT is offering up Prime Day pricing on 23andMe products. If you missed these great deals over Prime Day, now is your change to snag them. These are twice this price right now on Amazon. These make great Christmas gifts for the person you know that has everything and needs nothing! Maybe treat yourself and find out more about who you are and where you are from. These are a lot of fun and once you submit it and get your results back, you get emails notifying you every time you match a new relative. Some of these relatives maybe you don't know about. You also can participate in surveys based on your specific traits and genetics.
23andMe Health + Ancestry Service: Personal Genetic DNA Test Including Health Predispositions, Carrier Status, Wellness, and Trait Reports – $98 (Reg. $199) Ships FREE if you are an Amazon Prime Member.
OR
23andMe+ Premium Membership Bundle – DNA Kit with Personal Genetic Insights Including Health + Ancestry Service Plus 1-Year Access to Exclusive Reports – $128 (Reg. $229) Ships FREE if you are an Amazon Prime Member.