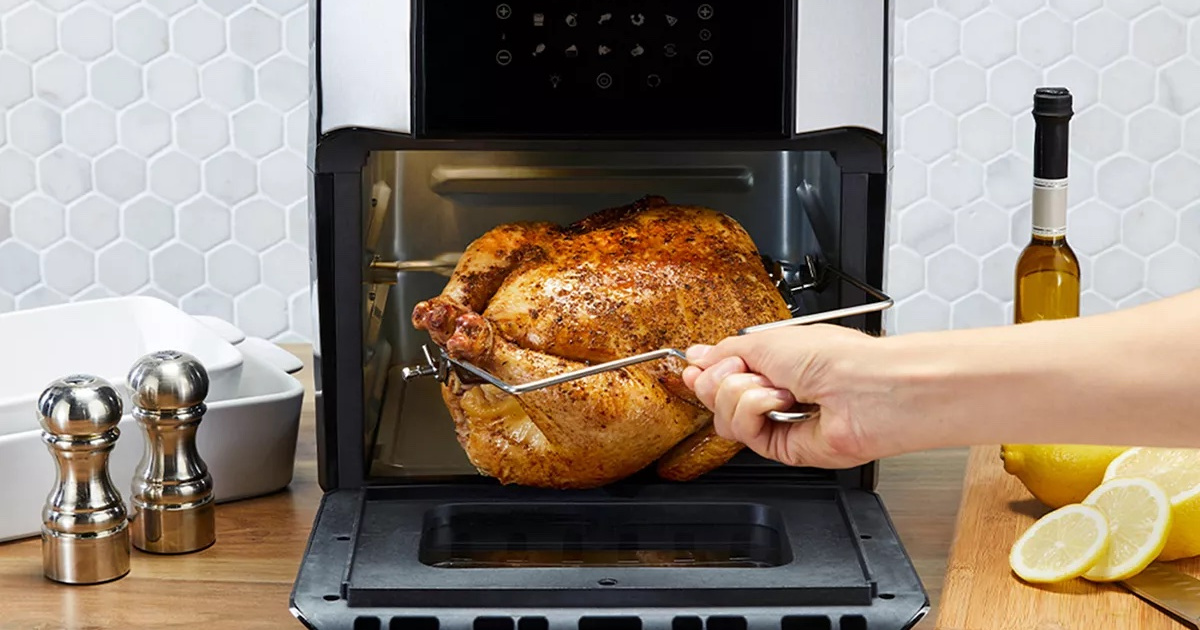 Snag the West Bend 12.6-qt. Digital Air Fryer Oven with 3 Trays & Rotisserie Spit for just $59.60 after Kohl's Cash! To get the deal, text SAVE02 to 56457 to score a unique 15% off code – that will make the price in cart only $69.60. Then, you'll score $10 Kohl's Cash making your final cost $59.60!
If you have a Kohl's Charge card, make sure to check your account for an even bigger coupon. You could save up to 30% off with your card making your cost just $47.32 after Kohl's Cash!
Shipping is FREE when you spend $50 or more but you may be able to opt for FREE store pickup where available. Check out all our Kohl's deals here.