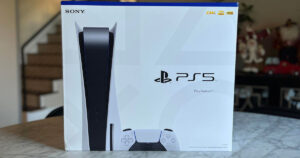 Today for Win It Wednesday, I am giving away a PlayStation 5!! To enter you will need to head over to my Telegram and enter on the post over there! This is a one-day giveaway, and I will pick a winner shortly after 11 pm EST, tonight (December 1st, 2021!).
STEPS TO GETTING TELEGRAM:
FIRST THINGS FIRST! You will need to download the Telegram app on your smartphone – you will need to have the app set up and installed before you can access my Telegram channel.
Once Telegram is downloaded on your device, you can then click JOIN on our channel below. Make sure to turn notifications on within the app if you want a push notification when we post a new deal!