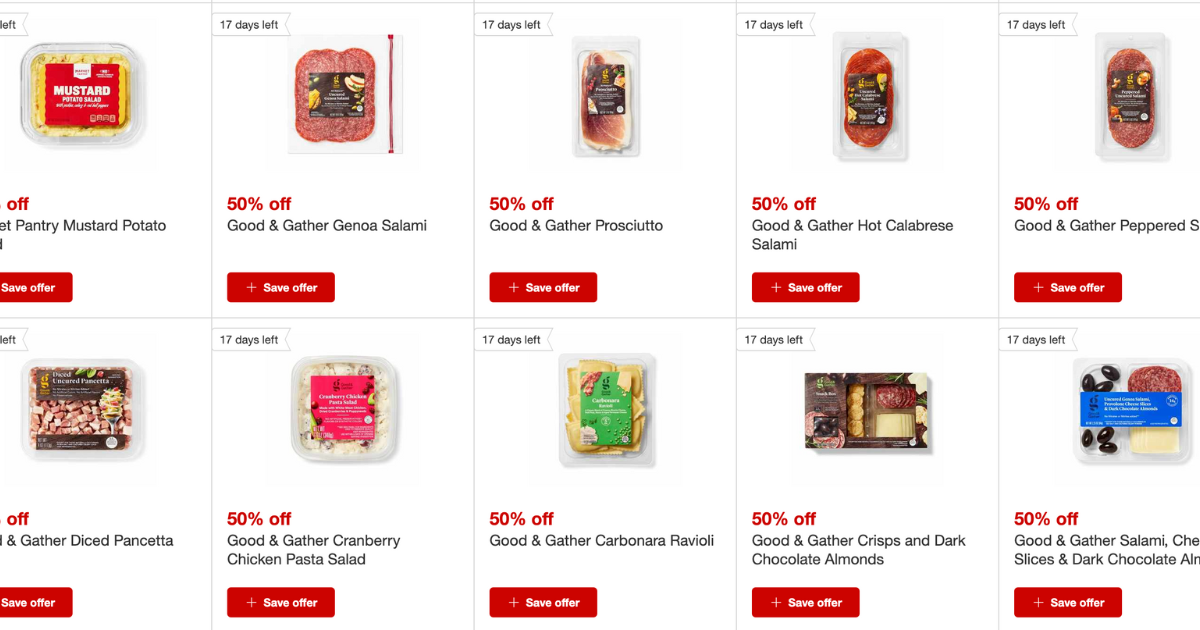 Right now through August 12th at Target they are offering up a whopping 50% off discount through Target Circle on select Good & Gather meats. These deals are valid when you shop in-store, pickup or same day delivery via Shipt. There are a variety of meats to choose from like pancetta, salami, cranberry chicken salad, prosciutto and more! Now is the best time to show off with a fancy charcuterie board for your guests!
First go HERE and add the Target Circle offer to your account. You may have to scroll down to find the 50% off Good & Gather.
Then start your order online and go pick it up in-store or opt for delivery via Shipt.