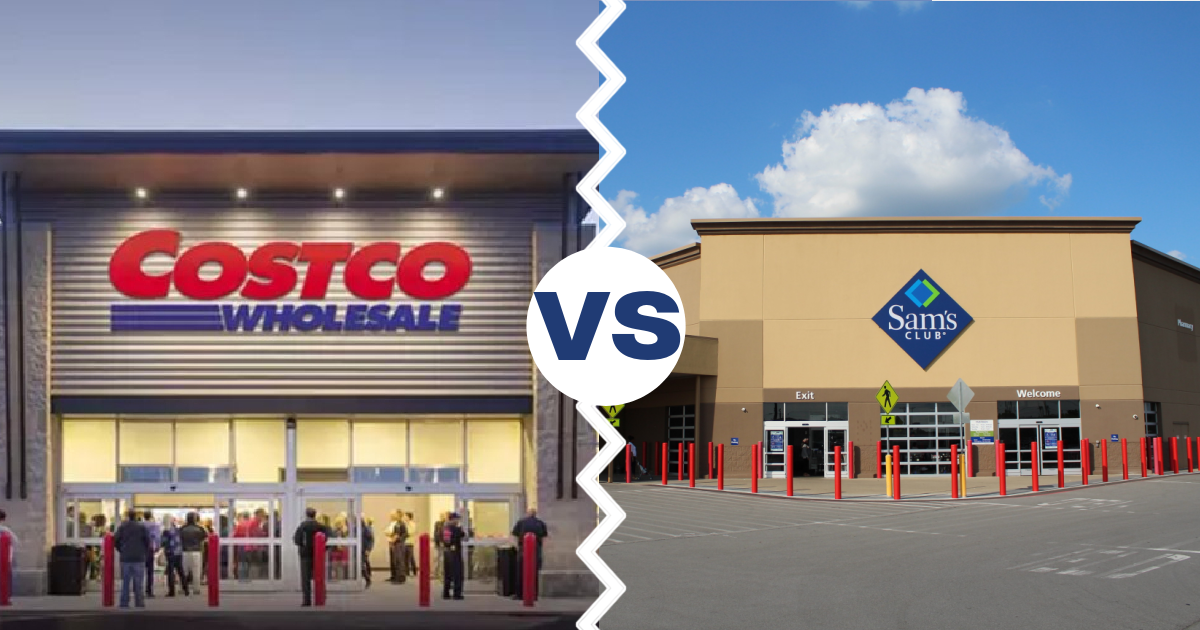 Battle of the Bulk: Sam's Club vs. Costco – Let the Savings Showdown Begin!
Are you ready for a shopping showdown that's bigger than a jumbo-sized tub of peanut butter? That's right, folks, it's time to put on our savvy shopping hats and dive into the epic battle of the warehouse clubs: Sam's Club vs. Costco!
Membership Costs:
When comparing Sam's Club and Costco memberships solely based on costs of joining, there's an obvious winner…
🏆Sam's Club:

Basic Membership: $50/year
Plus Membership: $110/year – includes free shipping on online/app orders + 2% rewards on qualifying purchases (max $500/yr)
Costco:

Basic Membership: $60/year
Executive Membership: $120/year – 2% back (max $1,000/yr)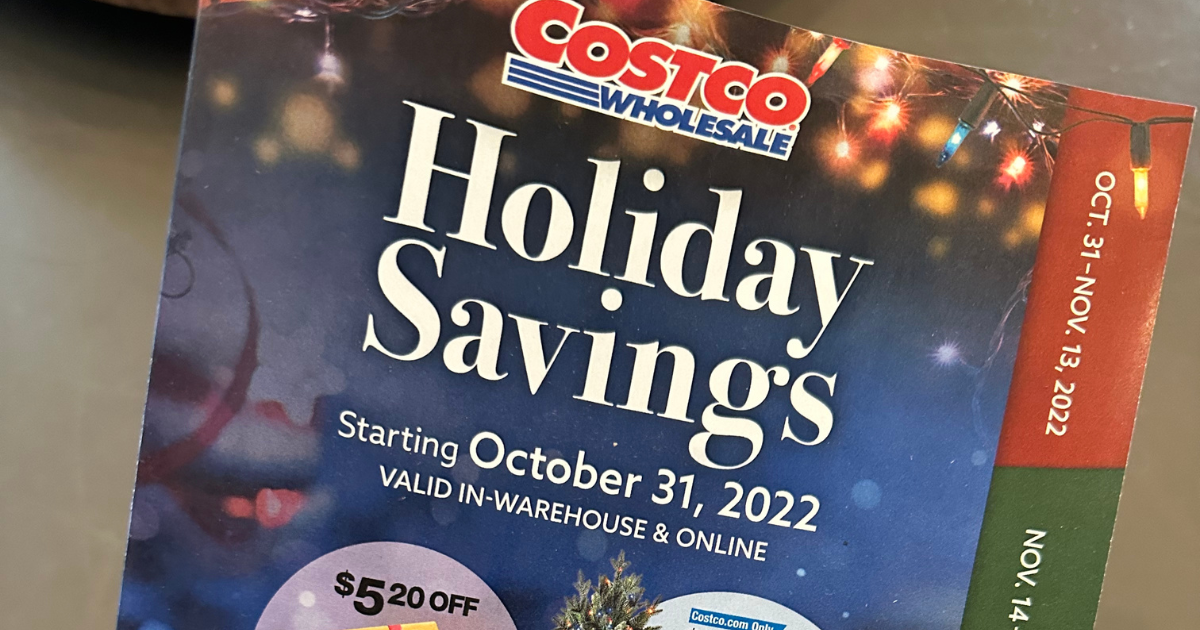 The Great Price Showdown 💰
While you can't use manufacturer coupons or price match at either club, both offer monthly "Instant Savings" deals that will make your wallet do a happy dance.
The Costco Coupon Book and Sam's Club Instant Savings Book often have very similar offers. For instance, during back-to-school season, you'll often see offers for boxes of chips and snack items.
The savings amounts are usually pretty similar, and both clubs make it super easy to score the savings right at check-out with no clipping or digital coupon required. However, Sam's Club does have some instant savings offers that are only eligible with their amazing Scan & Go feature that lets you purchase and check out right in your app while in the club.
I'm just trying to stock my pantry – what about the basics?
Here's where Sam's Club takes the lead. When pitted against Costco, Sam's Club notched lower prices on a range of basic grocery items from our list. While the differences are not huge, Sam's Club definitely takes the win.
It should be noted, however, that Costco has a much more expansive selection of organic offerings, prominently showcased under the Kirkland Signature label. These Kirkland products often stand out for their affordability, delivering comparable quality at a fraction of the cost – and you just won't find the same selection at Sam's Club.

Holiday Helpers – Who has the best gift options?
Holiday shopping is always a festive frenzy, and when it comes to Costco and Sam's Club, the battle for your Yuletide dollars is fierce! Costco, with its vast array of seasonal delights, feels like a winter wonderland. You can find everything from towering Christmas trees to epic advent calendars, and their exclusive Kirkland Signature holiday treats are legendary. Plus, the holiday decorations section is like stepping into a Hallmark movie set. They also bring in a huge assortment of the season's most trendy toys at wallet-friendly prices. We'd have to give the nod to Costco for being the go-to source for holiday gifts.
Sam's Club does boast competitive prices on a wide range of holiday staples too. They usually have an amazing assortment of gift baskets at multiple price points. They also have a large toy selection at the holidays, but their selection includes more of their Member's Mark-branded toys vs. top brand toys.
Store-Brand Smackdown – Costco's Kirkland Signature vs. Sam's Club Member's Mark
When it comes to private label brands, Costco's Kirkland Signature is typically viewed as the better option compared to Sam's Club Member's Mark.
The trust and loyalty that shoppers place in Kirkland Signature, also known as Costco's proprietary label, is unparalleled. In fact, the allure of the quality and value embedded in Kirkland Signature products serves as a compelling reason on its own to secure a Costco membership.
Sam's Club's private label brand, Member's Mark, doesn't share the same level of renown but they definitely have some items that have taken social media by storm – like the Member's Mark Southern Style Chicken that many say tastes just like Chick-Fil-A.
Click & Compare – Costco vs. Sam's Club Online Shopping
Costco, recognized for its convenience in online shopping, comes with a caveat—the prices you encounter online are usually notably higher than those within the physical store. However, most items do include free shipping. Costco.com also does multi-buy savings offers often – like buy 5 clothing items, save $20 instantly at checkout. These multi-buy savings can be stacked with instant savings offers which often ends up making those items a similar or lower cost than in-club. In past years, they have even done one of these multi-buy savings offers on their amazing holiday toy selection!
Meanwhile, Sam's Club adopts a different approach. Their online prices mirror those found within the warehouse (even clearance items), eliminating the concern of online markups. Here's the catch: free shipping for most items is only available for the higher tier Plus Membership. If you have a basic membership, your shipping costs will vary based on size, weight, shipping method, and delivery location.
Delivery or Drive-Up – Navigating Convenience at Costco and Sam's Club
Sam's Club holds a competitive edge over Costco with its versatile grocery delivery and pickup choices. They offer both deliver and curbside pickup service, but note that they now charge a $4 fee for pick-up orders unless you're a Plus Member. Sam's Club delivery ensures you receive the same prices offered in their physical stores, but you will get charged a delivery fee of $8 for Plus Members or $12 for Club Members.
Costco has no pick-up options available at all for grocery items. For grocery delivery, Costco uses Instacart and charges no delivery fee as long as you meet the $35 minimum order (not hard to do when you're buying bulk).  But, it's important to note that online prices are higher compared to in-store prices, diminishing any potential savings. Plus, since they use Instacart, you'll have additional fees plus tip to add to your final total.

Return Policy Face-off – We ALL Know Costco Wins Here
Costco is well-known for its generous return policy, which basically says, "Bring it back whenever you want, no questions asked." They even extend this to their house-brand items AND gift cards!
Sam's Club has a similar generous return policy, but they do have a bit more fine print than Costco.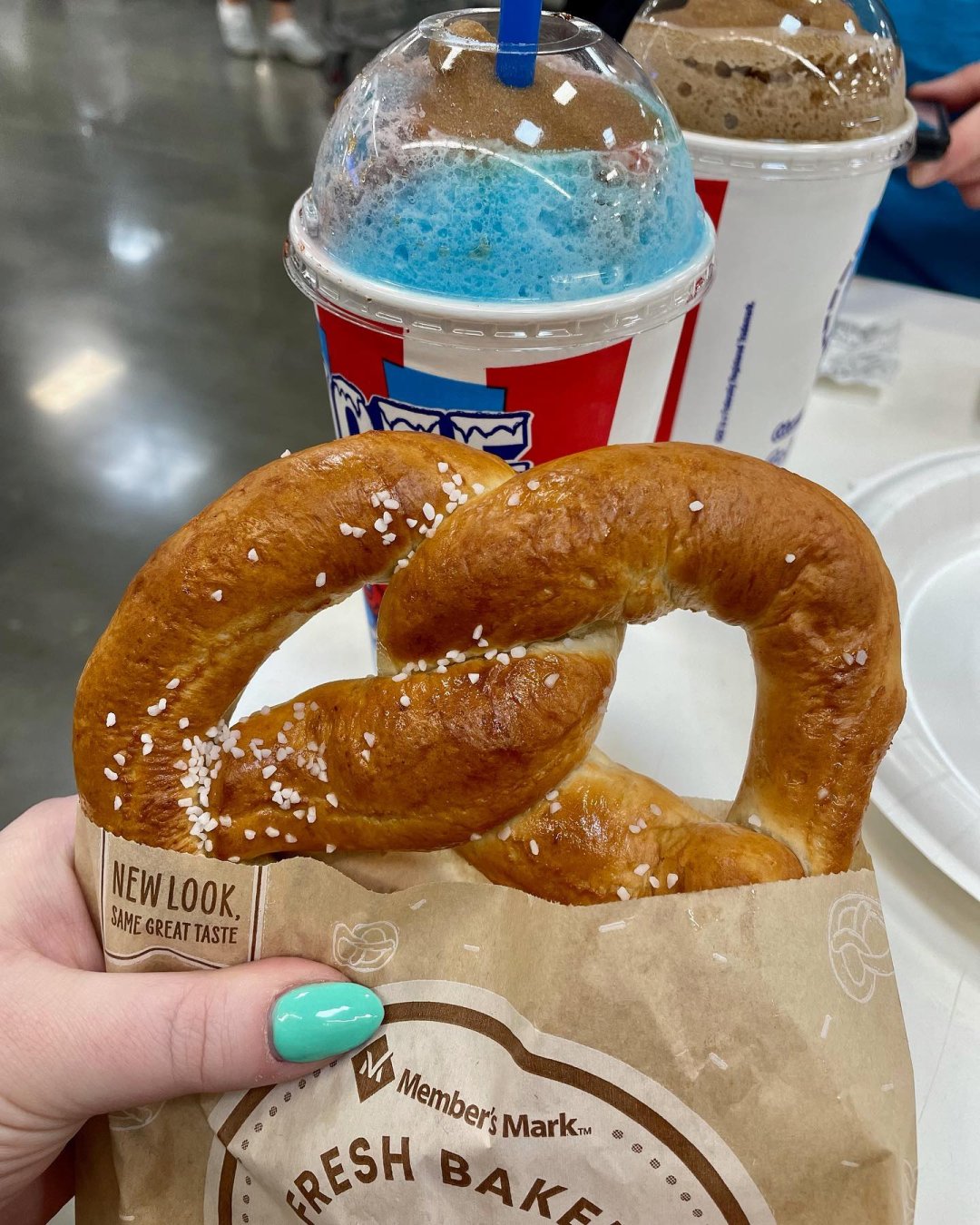 Food Court Frenzy – Who's Serving Up the Best Deals?
When it comes to the food court, both Costco and Sam's Club have their unique charm. Costco wins for its iconic $1.50 hot dog combo and larger-than-life pizza slices. It's a go-to destination for those who crave classic comfort food at unbeatable prices, and most folks agree that Costco's grub is better quality than Sam's Club.
On the other hand, Sam's Club lets you order their Food Court items with Scan & Go right in the app. Costco does have kiosks for ordering to make it a little faster, but Sam's Club Scan & Go ordering feature really is the best for on-the-go snacking and shopping.
Um, we just want the best samples… 
If you love sampling new things, Costco is the place to go! They are well-known for their generous sample selection. The best time to visit and try out all the sample freebies is on a weekend day but note these are also the busiest times to shop.
Plastic Wars: Sam's Club vs. Costco Credit Cards 
In the realm of credit card perks, Costco takes the lead, offering more enticing advantages compared to Sam's Club.
Both retail giants, Costco and Sam's Club, present appealing perks through their respective store credit cards. These benefits encompass rewards on an array of expenditures, ranging from gas and dining to warehouse purchases and beyond. Notably, the Costco Anywhere Visa Card by Citi distinguishes itself by its unlimited rewards potential, ensuring that there's no cap on your potential earnings. In contrast, the Sam's Club Mastercard imposes a limit of $5,000 in rewards per calendar year.
Moreover, the supremacy of Costco's credit card shines through its additional rewards encompassing travel-related expenses. This includes benefits on airfare, hotels, car rentals, travel agencies, cruise lines, and even services through Costco Travel.
In conclusion, when it comes to credit card perks, Costco emerges as the frontrunner, delivering an unmatched array of advantages that outshine those offered by Sam's Club.
| Category | Sam's Club Mastercard | Costco Anywhere Visa Card by Citi |
| --- | --- | --- |
| Annual Fee | No annual fee for card ownership | No annual fee for card ownership |
| Redemption Method | Redeem rewards either in-warehouse or conveniently online | Redeem rewards in-warehouse exclusively |
| Redemption Rate | Have your rewards loaded onto your membership card every month | Receive an annual rewards certificate |
| All Other Purchases | Get 1% cash back on all other purchases | Get 1% cash back on all other purchases |
| Warehouse Purchases | Enjoy 3% cash back if you're a Plus member, or 1% cash back for Club members | Earn 2% cash back on warehouse purchases |
| Dining | Receive 3% cash back on both dining and takeout | Enjoy 3% cash back when dining at restaurants |
| Gas | Get 5% cash back on gas anywhere Mastercard is accepted for the initial $6,000 per year, then earn 1% cash back after that | Earn 4% cash back on eligible gas and EV charging for the first $7,000 per year, followed by 1% cash back thereafter |
| Maximum Rewards | Up to $5,000 maximum rewards per year | No limits on the amount of rewards you can earn |
| Travel | Not applicable | Receive 3% cash back on eligible travel |
Unique Offerings: What Sets Each Club Apart
When it comes to warehouse shopping, both Costco and Sam's Club offer incredible value, but they also bring their own distinct advantages to the shopping experience.
Costco is known for its treasure-hunt-style shopping experience – every time you go to the club, there are unique and limited-time items to discover and those items might not be there the next time! They are also pretty on-trend so you'll find some of the biggest brands like Birkenstocks, Puma, LEGO, American Girl, Dyson, and more – but all at warehouse prices.
Sam's Club, on the other hand, really shines with its Scan & Go shopping experience. Being able to scan your items while you shop, then pay right in the app and totally skip the long check-out lines is a complete game-changer. They also tend to watch trends closely, but instead of bringing the big brands in-store, they often do store-brand dupes for a fraction of the price. A great example would be their Member's Mark Kids Explorer Sofa which looks almost identical to the much-more-expensive Nugget Couch or the Member's Mark Sherpa Blankets which definitely have Pendleton inspiration.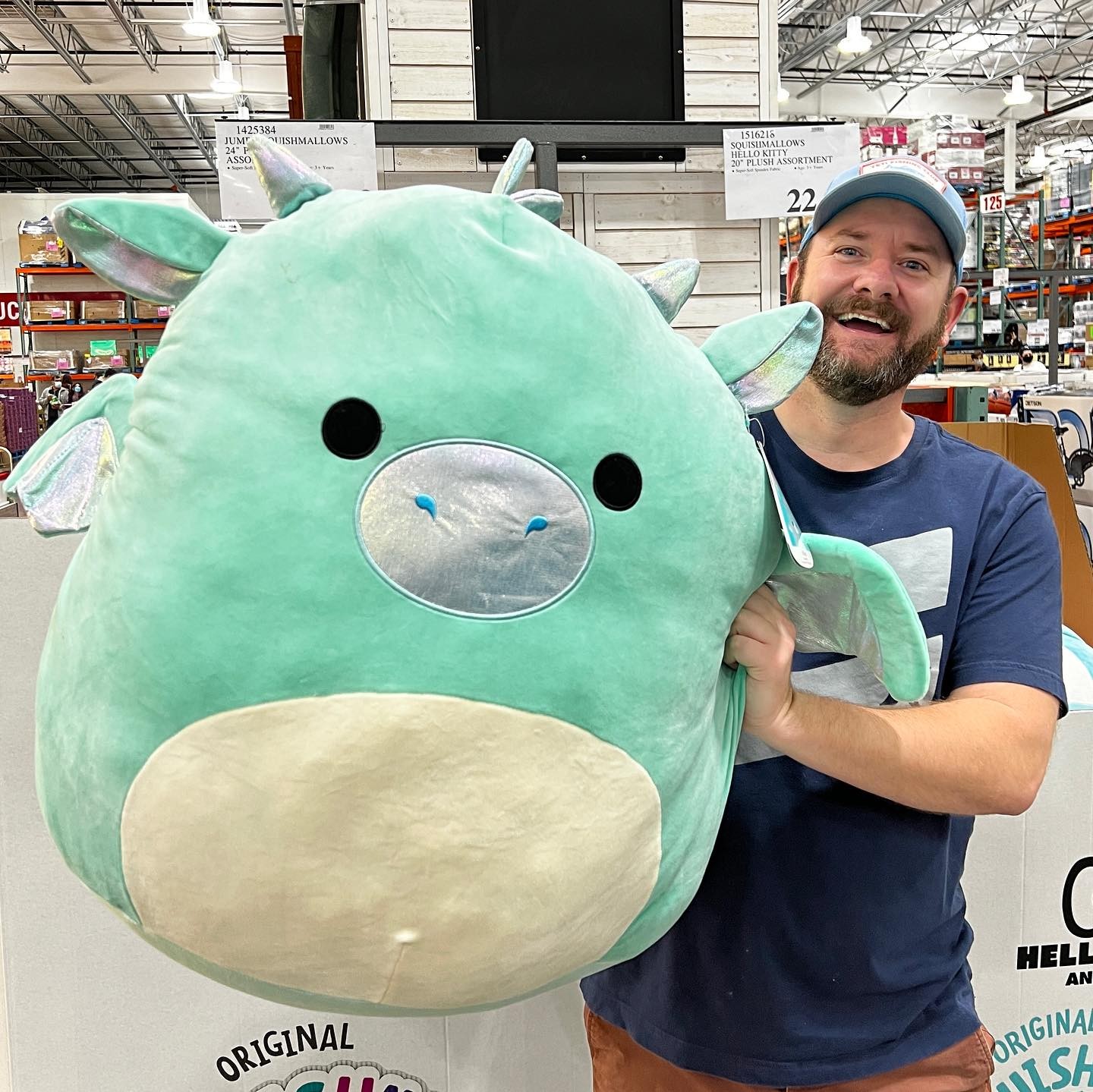 So who's the winner?
The showdown between Sam's Club and Costco isn't just about membership perks and prices; it's really more about your family's needs. We think Sam's Club is the best option for budget-friendly shopping. If you're looking for the best deals on top brands and organic items, you'll want to choose Costco.