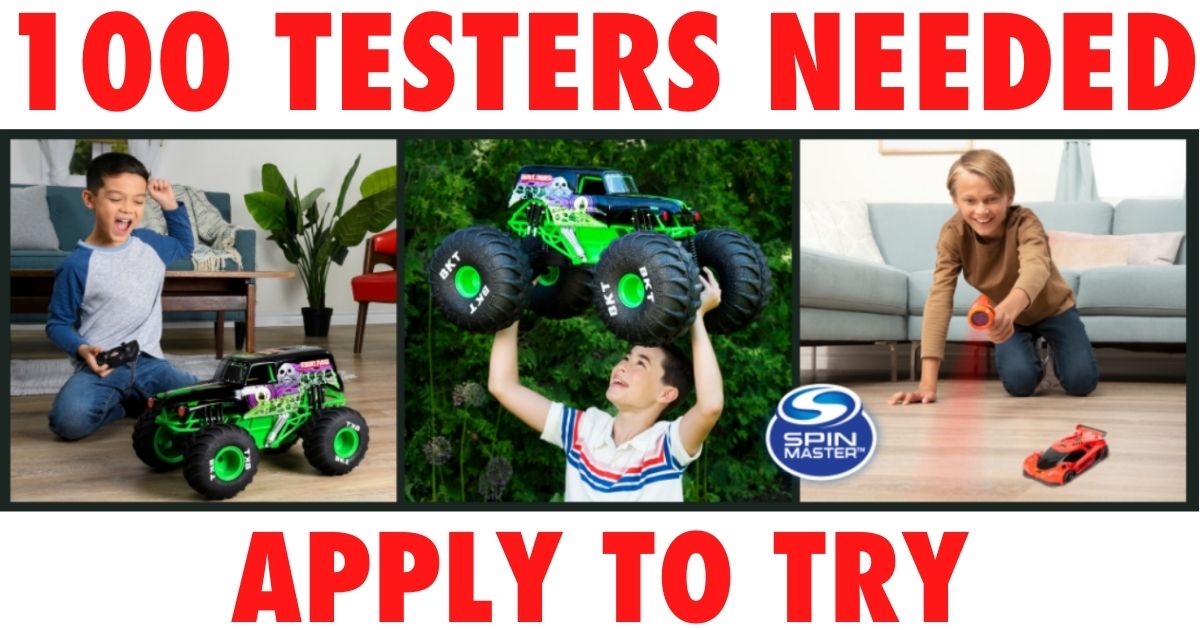 100 SPOTS ARE OPEN to Host a FREE Spin Master RC Race Party with Tryazon!!! This is a product review opportunity and if you selected for you will be required to leave feedback about your experience. Applications are due by April 19, 2021.
PARTY PACK-
1 Monster Jam, Official MEGA Grave Digger All-Terrain Remote Control Monster Truck with Lights, 1:6 Scale
1 Air Hogs, Zero Gravity Laser, Laser-Guided Real Wall Climbing Race Car
1 Monster Jam, Official Grave Digger Remote Control Truck 1:15 Scale
Party Host Guide to help you plan and carry out the party!