19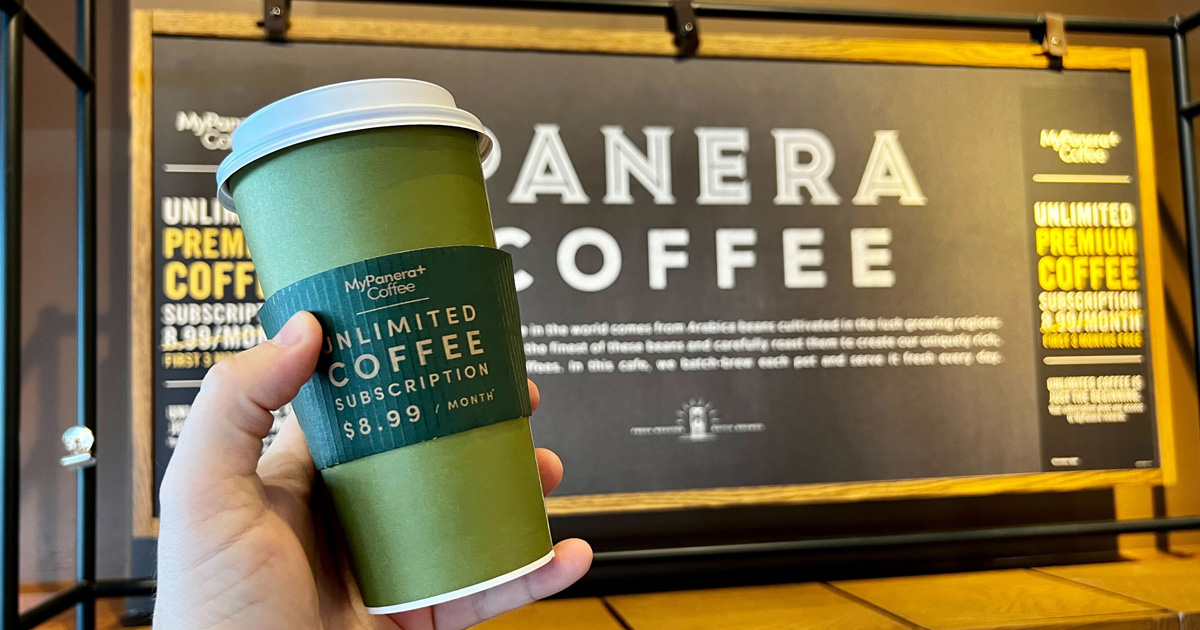 I love this deal! Calling all fans of the Panera Bread! Lucky you, now is the time to join Unlimited Sip Club! Join right now through March 18th to get a FREE 2-month subscription to the Unlimited Sip Club! As a subscriber, you'll be able to get unlimited free iced and hot coffee, tea and fountain beverages! This is for new users only and you must join by March 18th for this offer!
Redeem your subscription like a MyPanera Reward at the register, kiosk, PaneraBread.com, or on the app. Add an eligible beverage to your cart and your reward will be automatically redeemed upon checkout.
After your trial is over, if you wish to continue your subscription, you can do so for only $11.99 a month. If you don't wish to continue it – cancel and never pay a dime!