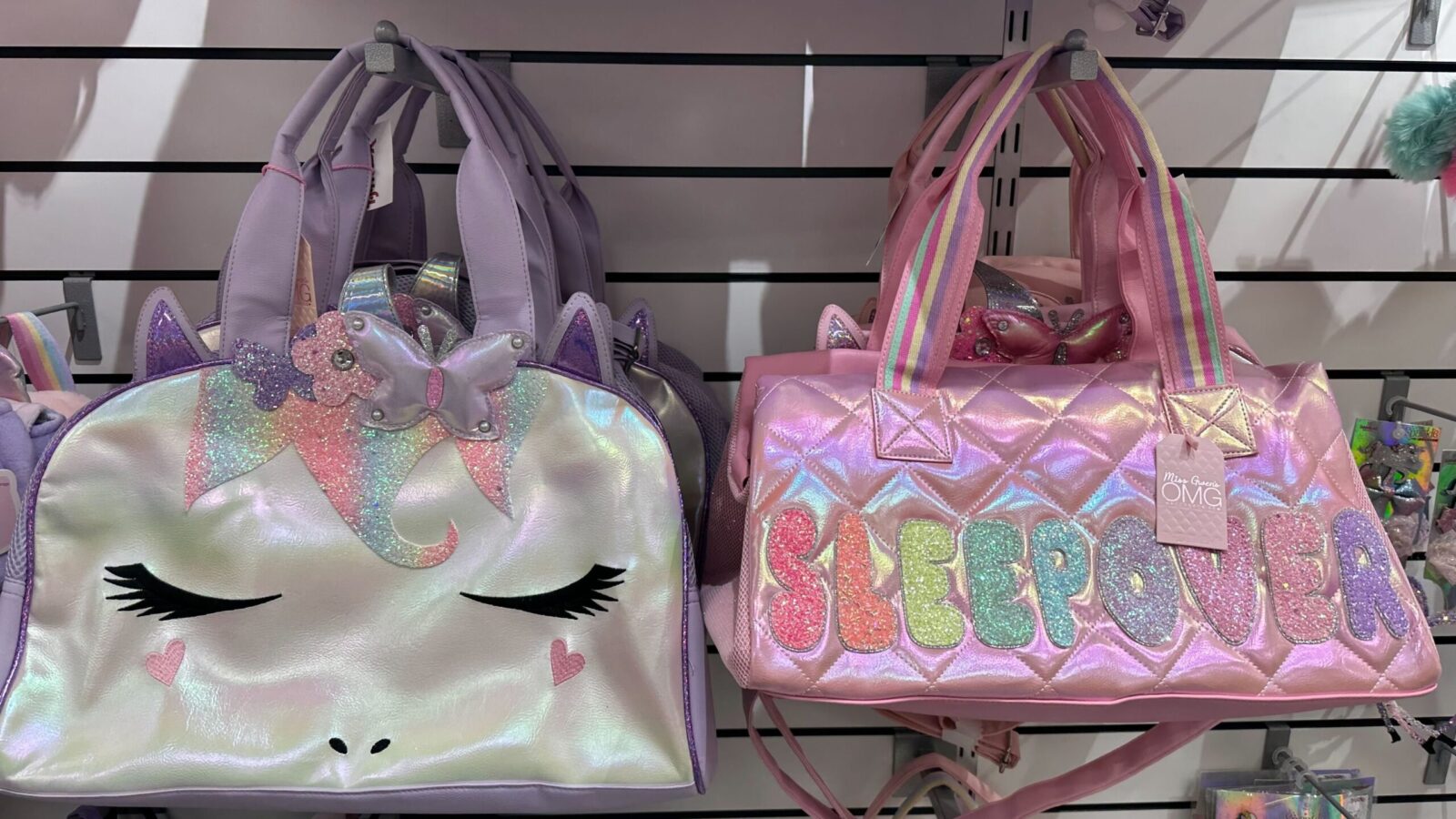 These OMG bags and accessories are so cute! Right now at Zulily, all OMG products are up to 60% off! Plus, use my link to score an extra 15% off at checkout. Score these highly-popular duffle bags for only $24.39. These run out very quickly, so snag yours now! Check out a few of our favorite finds below.
Zulily now offers FREE shipping when you spend $89 or more! Find more Zulily deals here!
Prices below reflect the 10% discount!
Orchid 'Dance' Quilted Large Duffel Bag $17.99 (Reg. $62)
Flamingo Pink Gwen Unicorn Butterfly Crown Crossbody Bag $11.06 (Reg. $28)
Black 'I Love Soccer' Pouch $12.86 (Reg. $30)
Black & Pink Checkerboard 'Stuff' Train Case $12.14 (Reg. $30)