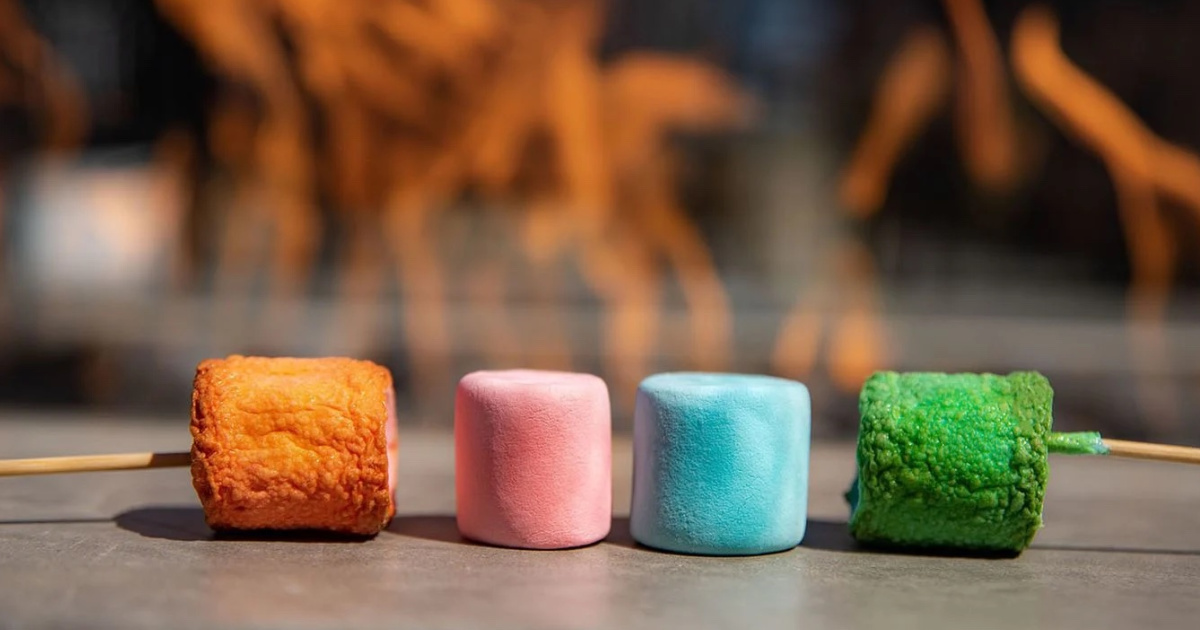 Jet-Puffed has just dropped a new marshmallow that is taking the S'mores game to the next level: color-changing marshmallows. These marshmallows start off as pink or blue but when roasted over a fire, the heat causes the marshmallow to change to a vibrant orange or green.
The color-changing marshmallows are made with natural ingredients and contain no artificial colors or flavors, making them a great option for anyone looking for a more wholesome treat. Plus, they're just as delicious as the classic white marshmallows we all know and love.
These color-changing marshmallows will be available at most major grocery stores for $2.99 including Walmart and Target. They'll only be around for summer so make sure to grab some when you see them. Trust us, they're sure to make your next camping trip or backyard bonfire a little more magical.