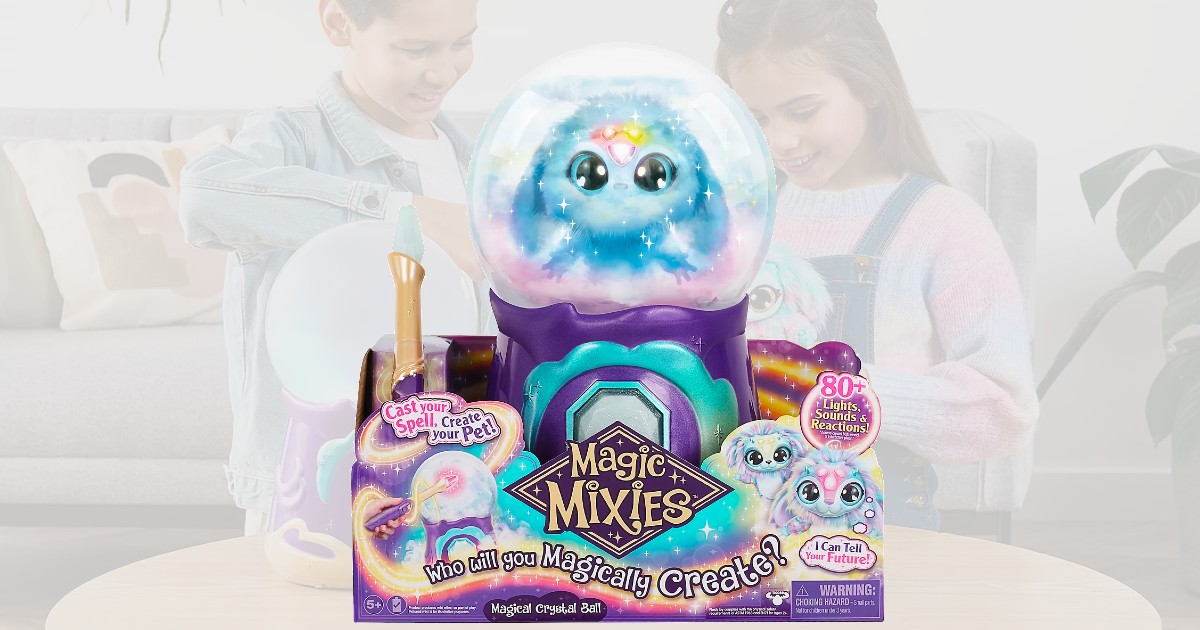 So many clearance deals at Kohl's! Check out the price on these Magic Mixies S2 Crystal Balls! Scoop one up in pink or blue for only $31.49, regularly $89.99!
PRODUCT FEATURES
Experience real magic – just mix your potion and  make your pet! Who will you magically create?
Be amazed as the magic mist rises and wave your wand to move through the creation spell and watch as the Crystal Ball reacts to your wand movements.
Follow the spell by adding the magical ingredients to your Crystal Ball one step at a time.
Comes with 80+ sounds and reactions from the Crystal Ball and your Magic Mixie!
Shipping is FREE when you spend $50 or more but you may be able to opt for FREE store pickup where available. Check out all our Kohl's deals here.