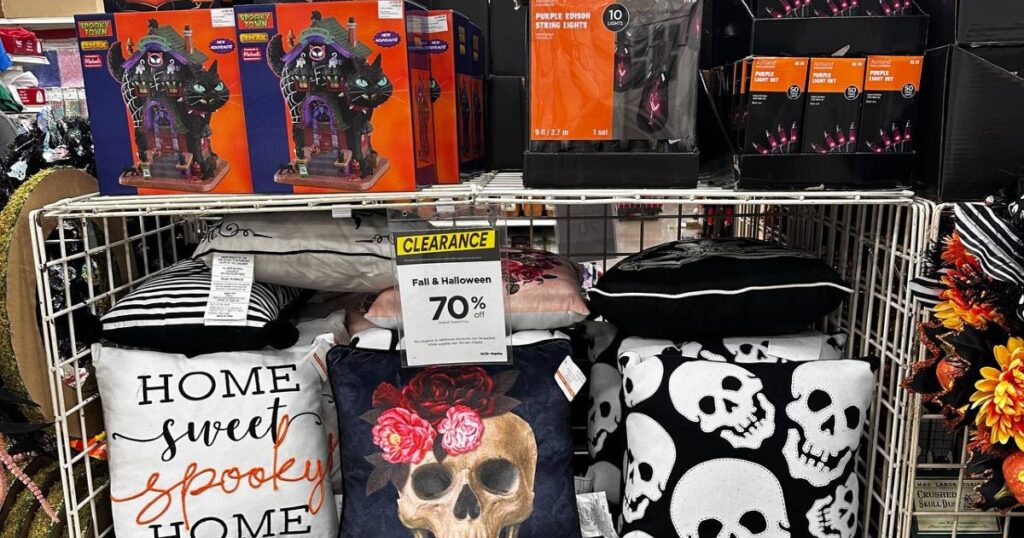 HALLOWEEN CLEARANCE! Hit stores this morning found tons of Halloween clearance! As always, pricing varies store to store! Check your store and let me know if you score!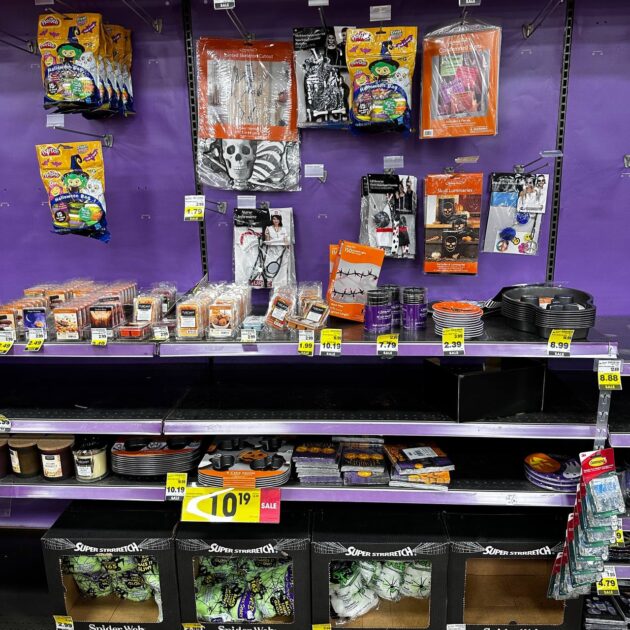 KROGER HALLOWEEN CLEARANCE IS 70% OFF YALL! This is most likely affiliate stores as well. This should go to 90% off, but the best stuff could sell out by then! Typically, I buy some stuff at 50%, some at 70% and then go crazy at 90%! If something I really want is 50% and not a lot left, I grab it! If a ton are left, I wait! With Halloween, typically decor and candy are marked down separately, so keep in mind candy is usually less discounted!
WALMART HALLOWEEN CLEARANCE IS 50% OFF! Walmart season clearance typically goes 50%, 75& then 90% off!
I also spotted these Frozen ride ons marked down to $100 at my store too (Reg. $298)! Here is a Brickseek link to check your store! It will NOT show inventory, just pricing.
TARGET HALLOWEEN CLEARANCE IS 50% OFF! Target goes 50%, 70% then some years 90% off! My store had some great stuff left this morning!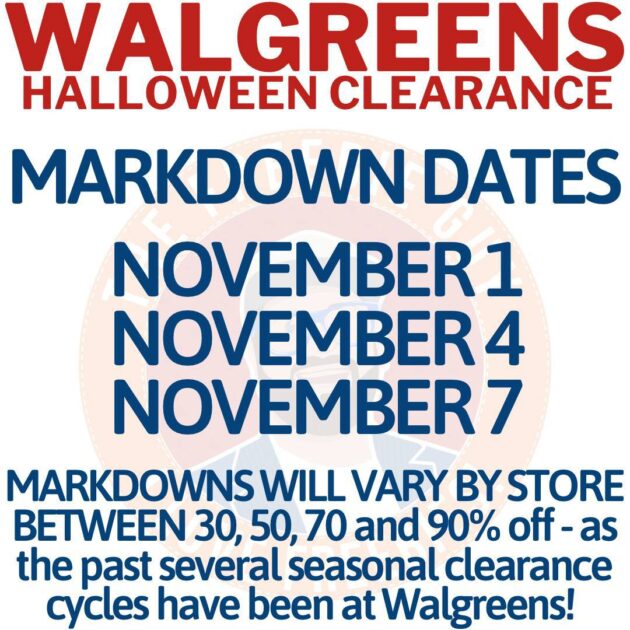 Walgreens Halloween Clearance will vary again this year! I have the markdown dates above, but like my store is 30% off today while some stores may be 50% off today.
CVS HALLOWEEN CLEARANCE IS 50% OFF!! Including candy!! CVS has WAYYYY cooler stuff than I expected so I will definitely be back as the prices drop!