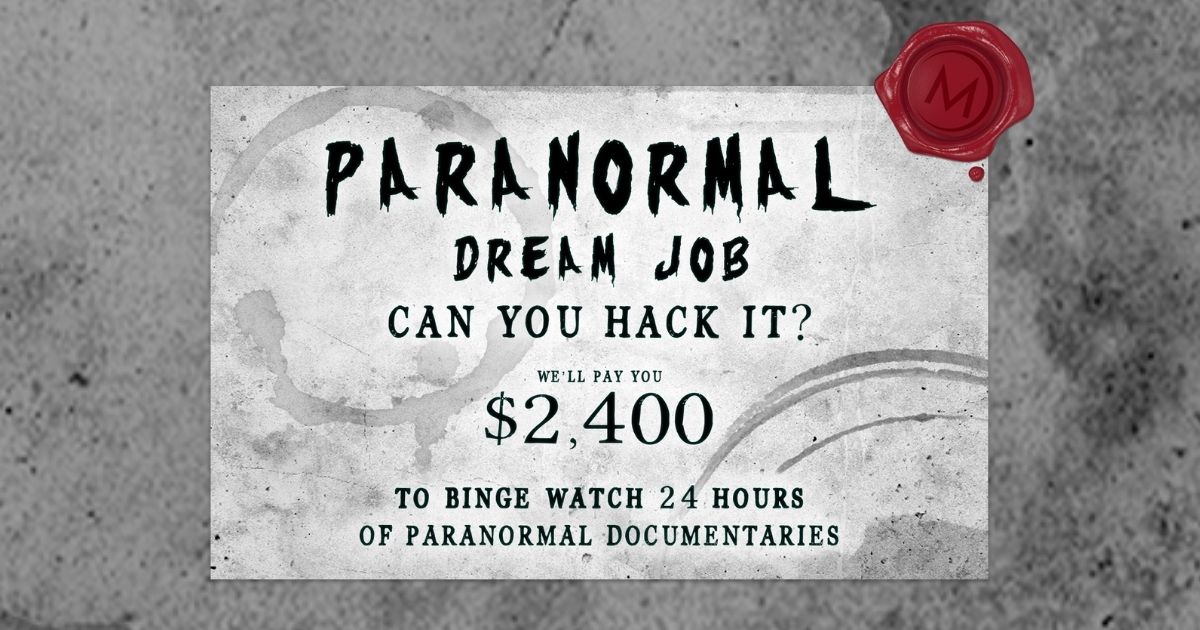 Here is an offer where you can get paid $2,400 cash to watch 24-hours of paranormal documentaries! Magellan TV is looking to pay someone lots of cash if they can sit through and watch 16 pre-selected films. The selected participant will have 48-hours to complete the task and you may be asked to stream about your experience live on social media. If this sounds like something you would be interested in doing head over and apply now, applications will close on October 11, 2021, at 5 p.m. PT!
FILMS INCLUDE –
"Sight Seers" 66 minutes
"My Mum Talks to Aliens" 55 minutes
"Confessions of an Alien Abductee" 46 minutes
"Psychic Investigators" 78 minutes
"Weird or What with William Shatner" 152 minutes
"5th Dimension" 147 minutes
"Boogeymen: Monsters Among Us" 135 minutes
"Celtic Monsters" 45 minutes
"The Other Side" 63 minutes
"Halloween: Feast of the Dying Sun" 51 minutes
"War on Witches" 47 minutes
"Vampire Skeletons" 45 minutes
"The Real Exorcist" 138 minutes
"Haunting Australia" 135 minutes
"Paranormal Egypt" 100 minutes
"Dead Famous" 138 minutes
INCENTIVES–
$2,400 cash (if you complete the job requirements)
1-year free membership to MagellanTV.