What is a FREE Kids Workshop Kit at Home Depot?
So you're here to find out more about the Home Depot kids workshop events, right? We've got all of the details!
Home Depot used to host free in store events, where kids could go in store and participate with other kids, and build a featured craft kit every month. However it's a bit different now. Instead of going into the store to participate, you can grab a free craft kit starting on the first Saturday of every month, that you can take with you to do in the comfort of your own home.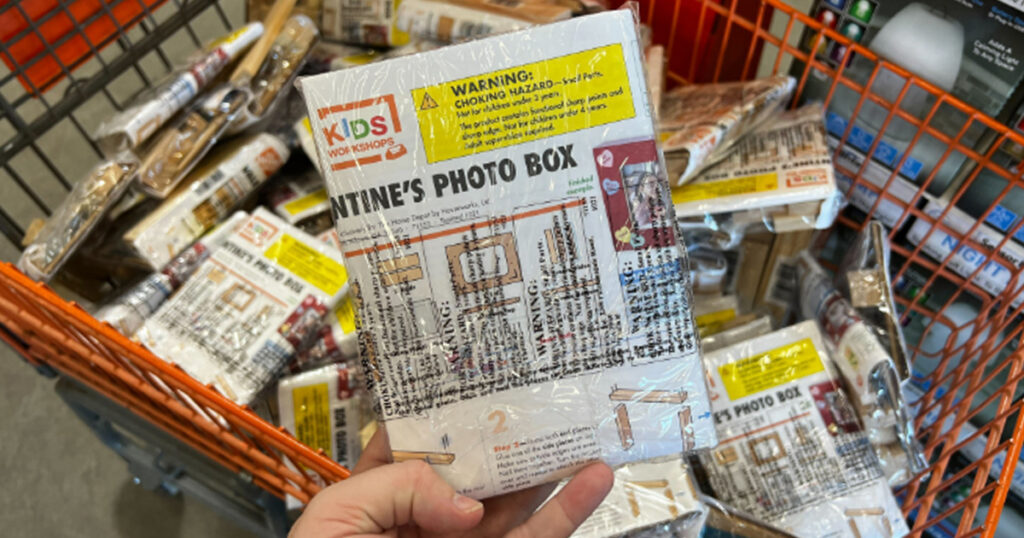 How can you get a FREE Home Depot Workshop kit? 
It's easy! Simply stop by the customer service desk, and ask for one! They will give out the craft kits completely FREE, while supplies last!
Here is the Home Depot Kits Workshop Kit Schedule for 2023: 
So far, these are the events that have already been released, and the newest upcoming ones as well. I will add any new event details as I find them!
January 2023 – Snowball Game (January 7th, 2023)
February 2023 – Valentine's Vase (February 4th, 2023)
March 2023- Pinball Game (March 4th, 2023)
April 2023 – Poolside Bird House (April 1st, 2023)
May 2023 – Flower Planter (May 6th, 2023)
June 2023 –
July 2023 –
August 2023 –
September 2023 –
October 2023 –
November 2023 –
December 2023 –
January 2024 –
We will come back and add the next Home Depot Kids Craft Kits that you can expect in the future as they release the information on them as well. Check with your local Home Depot starting April 1st, 2023 to see if your store is handing out the newest craft kit!
What if I missed a Home Depot Kids Workshop kit that I wanted? 
Missed a kit that you really really wanted? No worries! The Home Depot also actually sells the kits online for just $4.98 with free in-store pick up! Each craft kit includes: the craft kit, certificate, pin, and an apron! You can purchase the Home Depot Kids Kits right HERE.