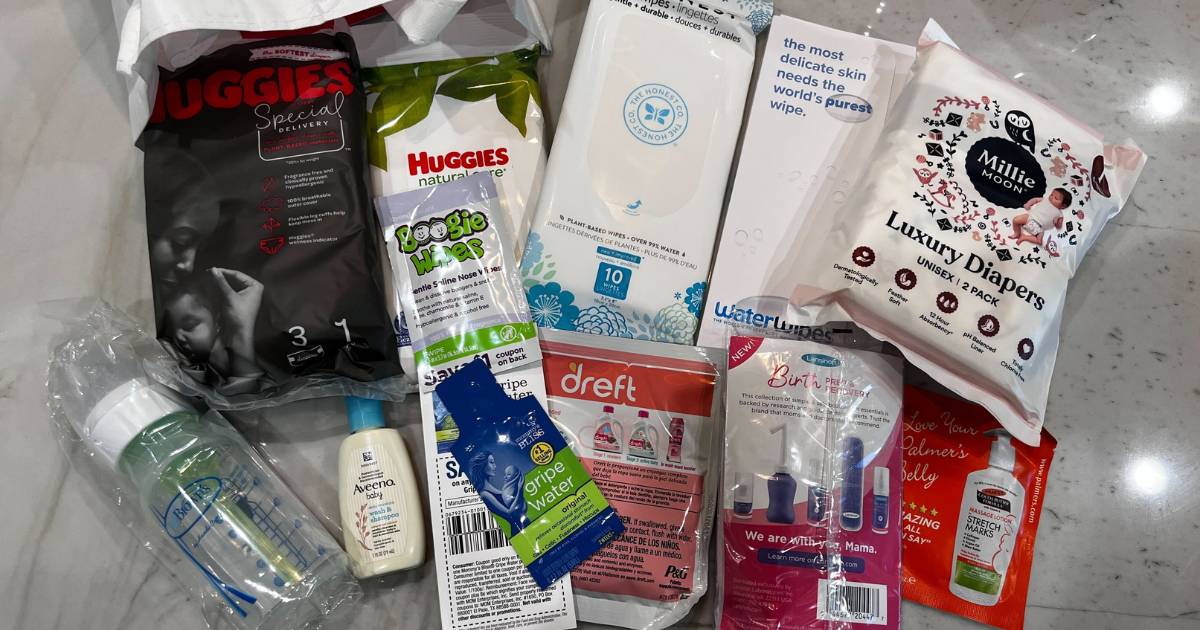 Are you pregnant or know someone who is? Don't miss out on these Target freebies!
Target has one of the best baby registries out there. Not only is it super convenient and easy to set up, the swag bag you get is pretty great and has $100 worth of freebies and coupons packed inside. To get your Free Target Registry Gift Bag just set up a simple baby registry online HERE. Then head over to your local Target to Guest Services, show them the barcode you receive after you set up your registry, and pick up your free Baby Registry Gift Bag. It's that easy!  You can find this in the 'Offers & Benefits' section on the site.
TIP: Make sure that there is a kit available first at your store before you head over, so at checkout after setting up your registry, click on 'order pickup' so you can make sure that there is one in stock.