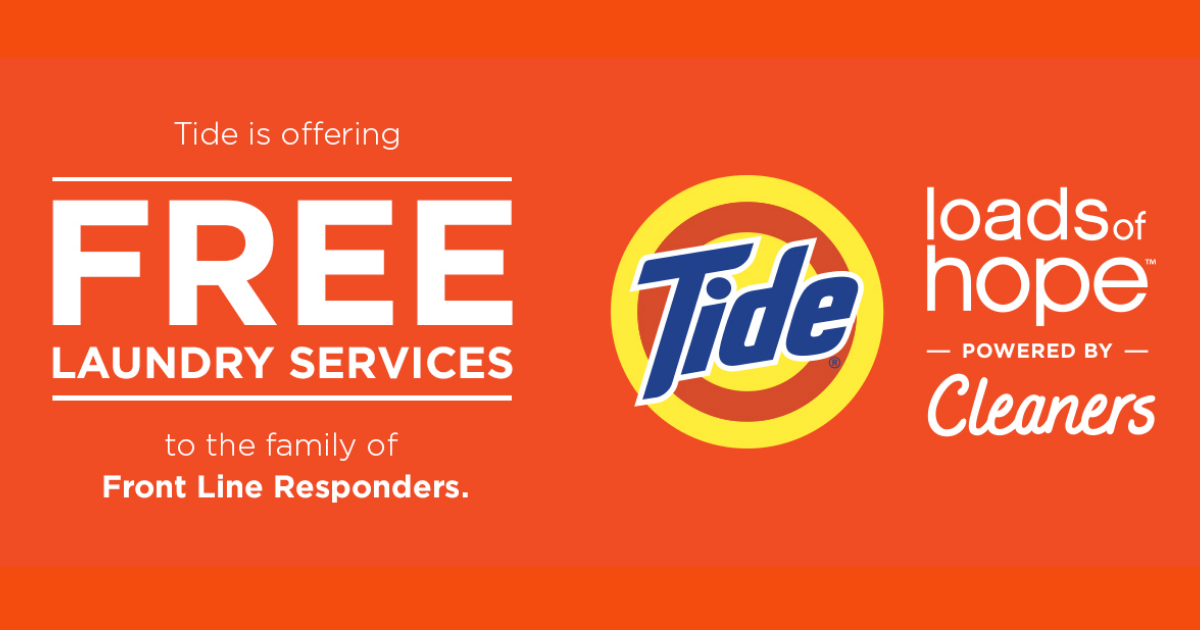 Through at least May 9, 2020 Tide Cleaners and the Tide brand are mobilizing Tide Loads of Hope to provide FREE laundry and dry cleaning to the immediate Family of Front Line Responders!
Who Is Eligible –
Medical (Paramedics, Doctors, Nurses, Hospital and Medical Staff, Medical Researchers)
Police Officers and Fire Fighters
Offer available in participating select cities with valid proof of employment such as photo identification from the Front Line Responders' place of employment (e.g. Police Officer ID not the Police Officer's driver's license) or an image (e.g. picture of the Front Line Responders Photo ID on a phone) of the ID.
Exclusions – The following items are not accepted and / or included in offer: COVID-19 exposed clothing (e.g. worn while directly treating patients), leathers, wedding dresses, alterations, and select household items.
EXPIRED