This is your sign to RUN — don't walk — Toluna Rewards has openings available to sign up this month!
For those not in the know, Toluna Rewards is a free and completely legit website that can help you earn some quick gift cards, all for your two cents. Keep reading to get the total low down on Toluna, how you can earn, and how to sign up below: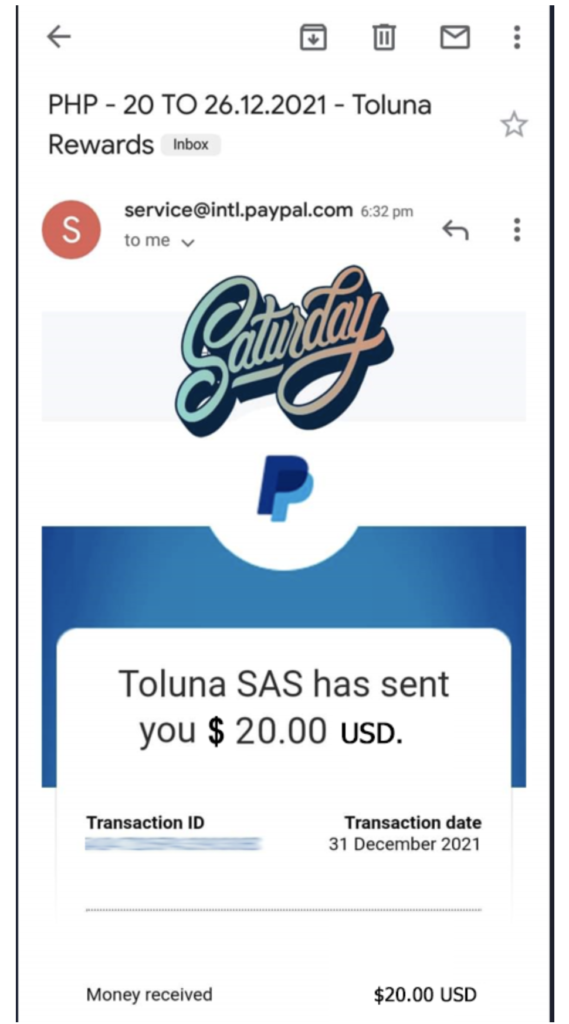 Okay, What is Toluna?
Let's start with the basics. Toluna is an awesome website and app platform that lets you earn extra cash in exchange for your opinions. If it sounds too good to be true, the catch is simple: It's not going to be open to everyone forever, so get your spot while they're still accepting applicants! Time is money — and with Toluna, time is currently of the essence!
Obviously, this site has some pretty sweet perks if The Freebie Guy is recommending it. Some of the sweet perks include:
Creating your own polls and surveys with your own questions. Toluna hosts that poll and helps you earn points — but it can be a customized question, not just the same ol' same old.
Getting involved in the Toluna community is the name of the game. Other people in the Toluna community will also create polls and opinion topics, so the more you participate, the more points you can earn.
Also, did we mention points? With everything you do on Toluna, you earn points worth anywhere from $1 to $5 (USD) when you qualify and complete surveys. Not only do you get some cold hard cash, you also get entered into a raffle hosted monthly to potentially win $4,500. (Now, that is a lottery raffle that doesn't cost you a dime to enter! We like those odds.)
Bottom Line
While answering surveys won't necessarily pay a mortgage, it could help subsidize a Starbucks addiction — plus it's absolutely free to get started. Head on over to Toluna and get started today — you won't regret it.