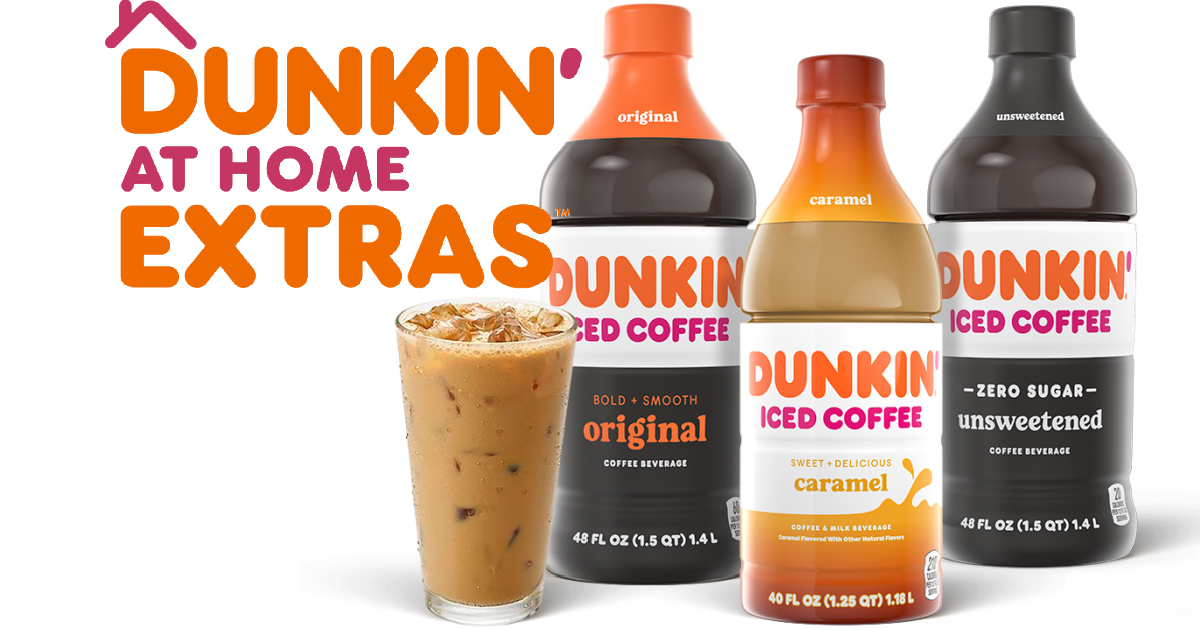 Dunkin' aficionados, get ready for some new perks! While the competition may have left you high and dry (hint, hint, Starbucks), Dunkin' is here to pour on the rewards for all those grocery items you purchase.
Here's the scoop: When you purchase your favorite Dunkin' coffee items at the grocery store and upload your receipt to the new Dunkin At-Home Extras Rewards Program, you'll earn points that you can redeem at Dunkin' restaurants. Even better, your first receipt will earn you a cool $5 to splurge on your next Dunkin' run.
Plus, you get a birthday reward! We're hearing that they upload a $4 credit for use on a birthday coffee!! That means you should be able to get two free coffees on your birthday if you're signed up for both Dunkin Perks and this new At-Home Extras rewards program!
Here's a couple of hot ways to kick off your rewards…
Buy Dunkin Cold K-Cups 10-Pack at Walmart for $7.98 or Kroger for $7.99
Pay $7.98
Submit for $5 reward via Ibotta
Get $1 cash back for Walmart Rewards or Kroger Cash Back Rewards (make sure to clip offers)
Final cost $1.98 + get $5 Rewards Points! 
Buy Dunkin' Iced Coffee 11oz $2.99
Pay $2.99
Submit for $0.75 reward via Ibotta (Buy 3 and get a bonus 75¢ for a total of $3 cash back)
Final cost $2.24 + get $5 Rewards Points!