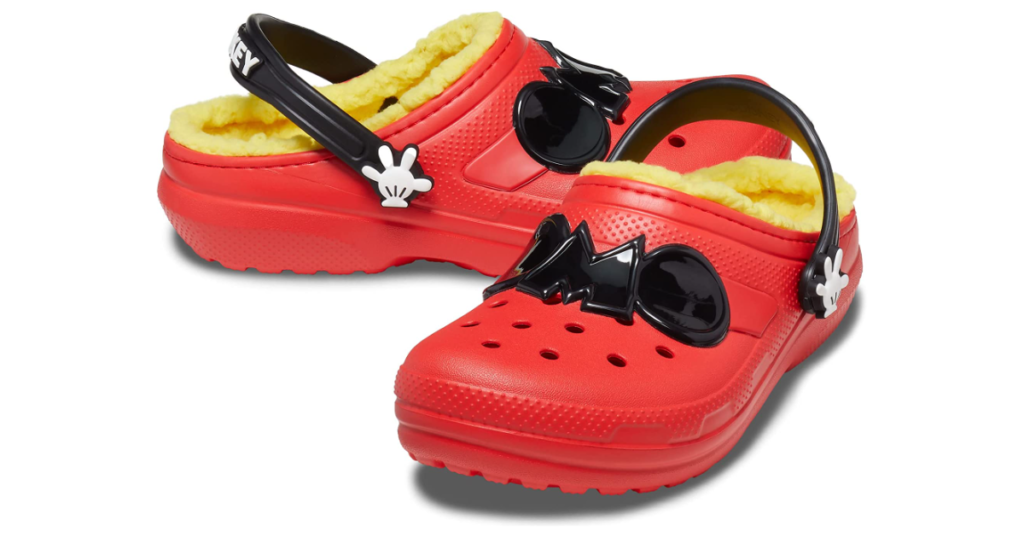 Wow hot deal at Zappos! you can snag these Disney Mickey Mouse Lined Crocs with toddler sizes on sale for just $22.40 (Reg.$54.95) and the little kids/ big kids sizes from $25.78 (Reg.$59.95).
(We have included a conversion chart for big kid sizes to women's size)
Zappos! offers free shipping on ALL orders.