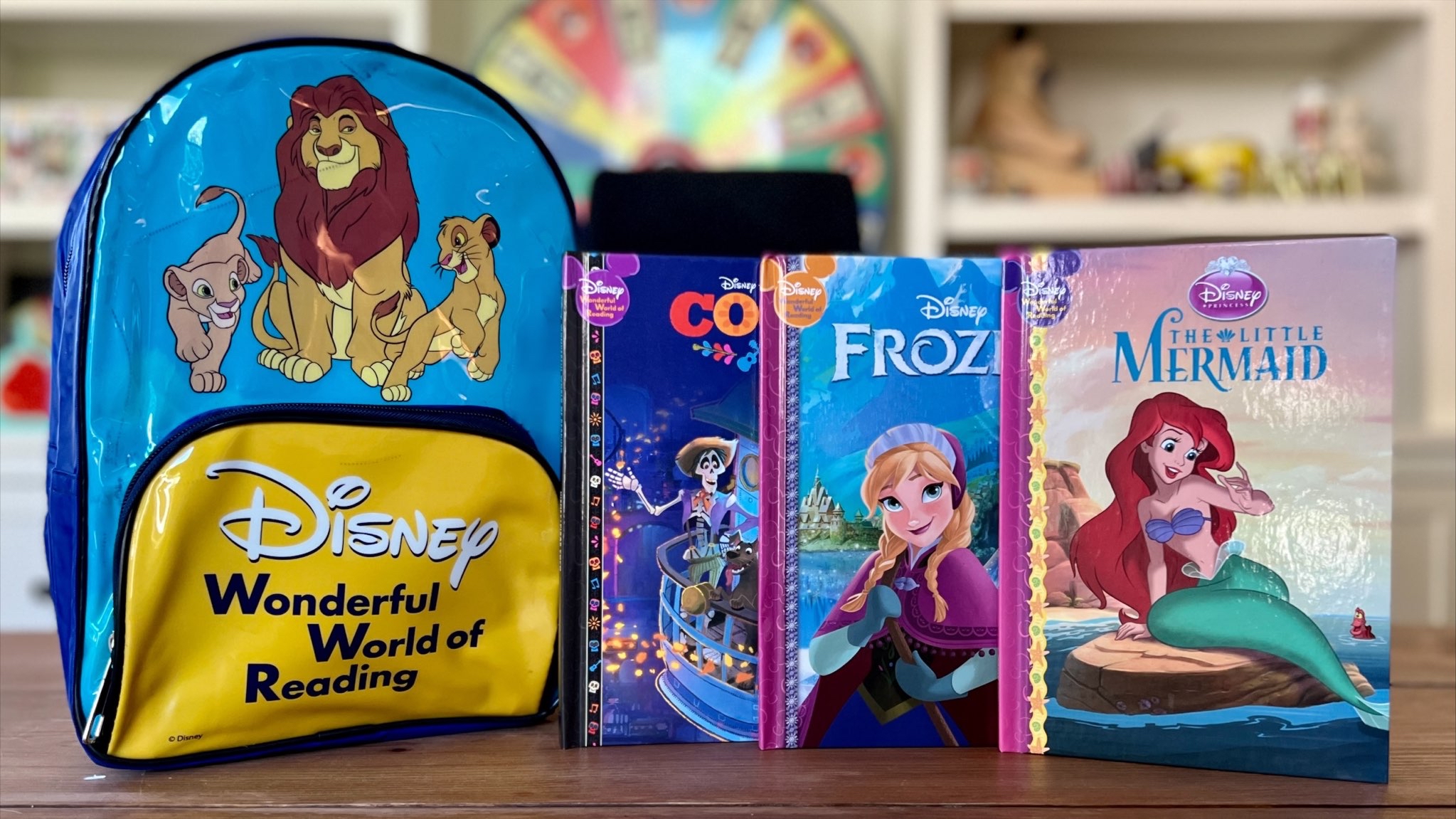 This is such a great deal on Disney books right now. You can purchase 3 Disney books for $9.99 and you get 2 FREE items!

Pick one of these set of books.

And a free bag of your choice! I got the backpack. You also get a FREE 160-page FUNdamental activity pad!
Reminder that this does sign you up for a subscription. Your kids will delight at the arrival of a new Disney Wonderful World of Reading book package every month. After your first shipment, you'll receive a new set of 3 Disney books for just $6.99 per book, but you can cancel at any time.
Now you can share your favorite Disney stories with your own children in beautiful hardcover editions, illustrated by the Disney artists themselves. Encourage them to read with timeless Disney stories, from new titles like Moana, Inside out, Zootopia, to classics like The Lion King, The Little Mermaid, Winnie the Pooh, and Cinderella.