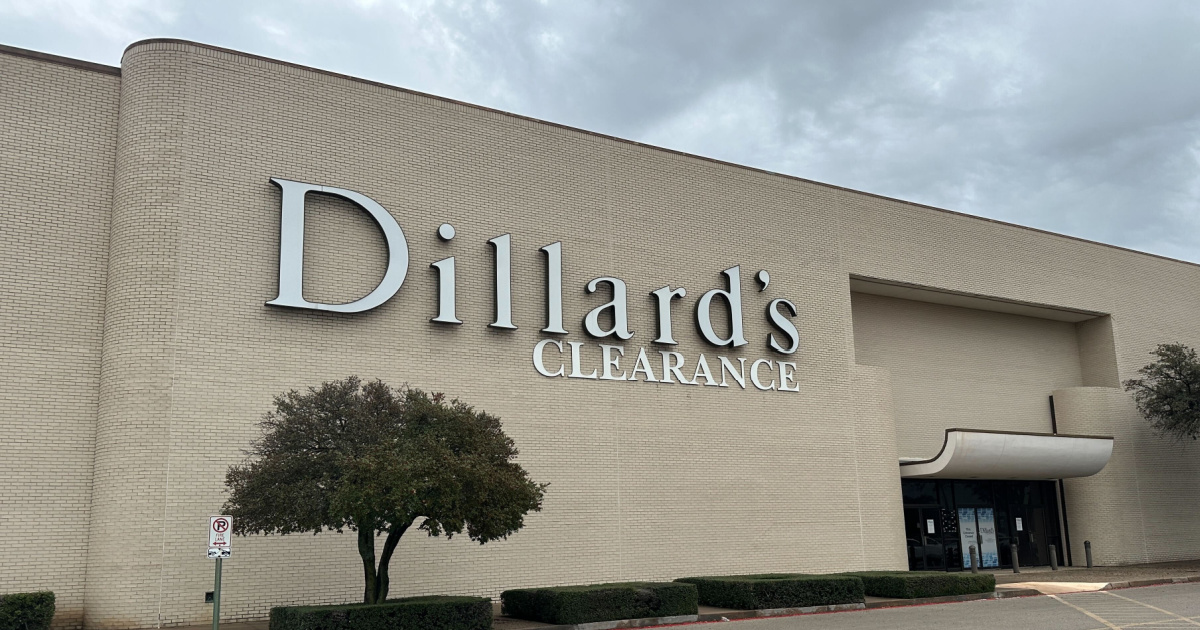 What is a Dillard's Clearance Center?
Dillard's is a well-known department store that has been providing high-quality fashion and home decor items for over 80 years. For shoppers who want to get the best deals, Dillard's clearance centers are the perfect destination.
Dillard's clearance centers offer HUGE discounts on products that may have been discontinued or returned. The discounts normally range from 50% to 70%, making it an excellent opportunity for shoppers to get brand name items at rock bottom prices. Plus, you can shop HOT clearance events like their 99¢ Green Tag Event that will let you score some items at over 90% savings!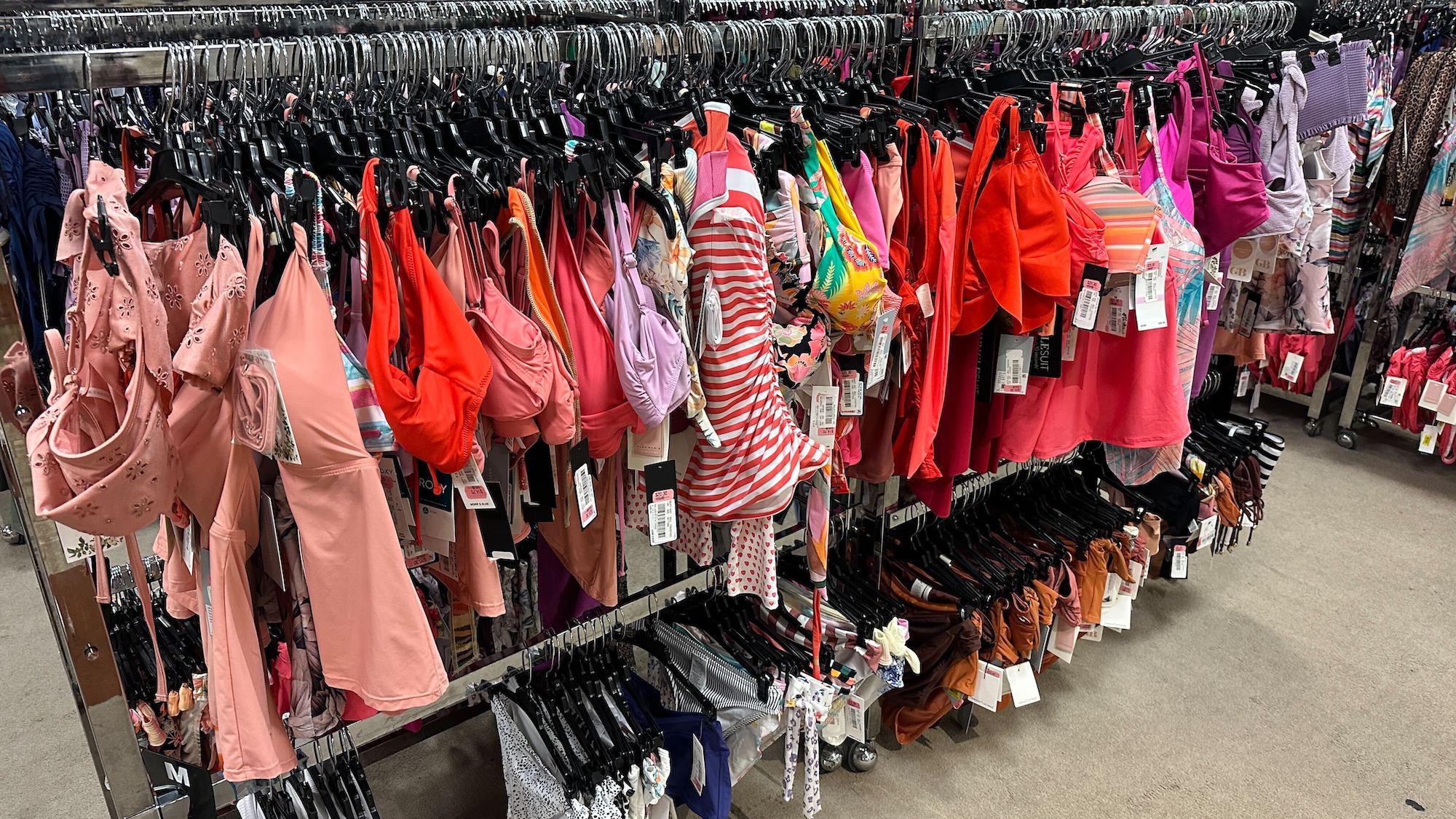 What can you find at Dillard's Clearance Centers?
Dillard's clearance centers offer a wide range of products, including clothing, shoes, accessories, home décor, and beauty products. The products available at clearance centers are the same as those available in regular stores so you'll find big brands like UGG, The North Face, Birkenstock, and more. The only difference is that they may have been on the shelves for longer or may have minor packaging defects that do not affect their functionality.
How do I get the best deals at Dillard's Clearance Centers?
Shop early! Dillard's clearance centers restock frequently, so it is best to shop early to get the best selection of products. In addition to the already discounted prices, Dillard's clearance centers often hot special sales. A great example is their Green Tag event which is happening RIGHT NOW through March 2nd. During the Green Tag events, everything with, you guessed it, a green tag is priced at only 99¢! And this is not usually just one measly rack; you'll find tons of racks of clothes and shelves of shoes with options for the whole family!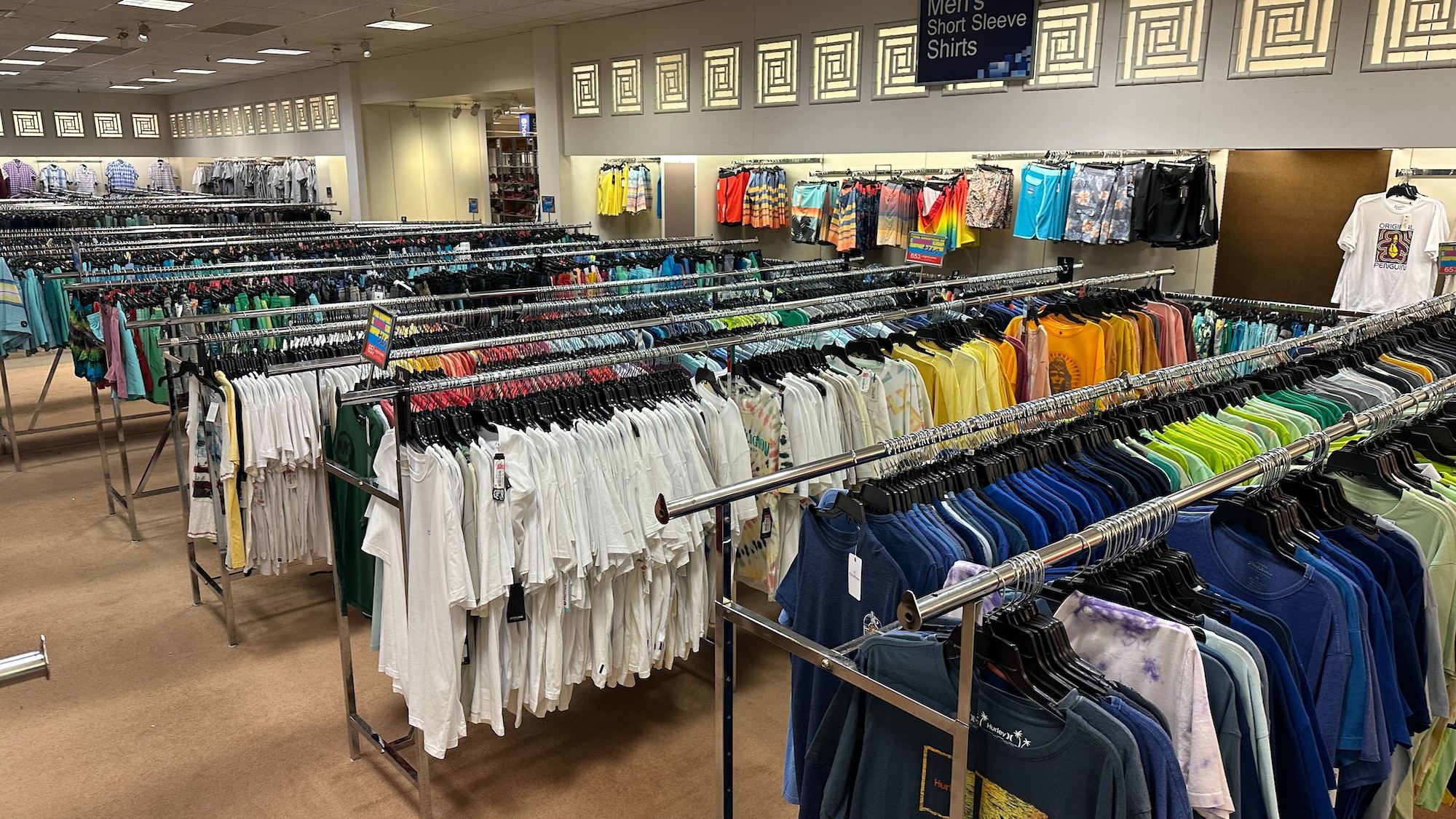 Is this too good to be true? What's the catch?
While the products at Dillard's clearance centers are high-quality, all sales are final so it is essential to examine each item thoroughly before making a purchase. Check for any defects, damages or missing parts.
Are there Dillard's Clearance Centers near me?
Alabama
3000 Eastdale Mall Montgomery, AL 36117
(334) 277-7200
ARIZONA
1117 N Promenade Pkwy Casa Grande, AZ 85194
(520) 421-1141
7621 W Thomas Rd Phoenix, AZ 85033
(623) 849-0100
10002 N Metro Pkwy E Phoenix, AZ 85051
(602) 861-2241
2901 Pines Mall Dr Pine Bluff, AR 71601
(870) 535-0433
COLORADO
760 Citadel Dr E Colorado Springs, CO 80909
(719) 550-1159
FLORIDA
801 N Congress Ave Boynton Beach, FL 33426
(561) 732-4285
9501 Arlington Expy Jacksonville, FL 32225
(904) 721-9166
9403 W Colonial Dr Ocoee, FL 34761
(407) 292-6866
3403 E Colonial Dr Orlando, FL 32803
(407) 896-1211
9409 U.s. Highway 19 Port Richey, FL 34668
(727) 847-9393
ILLINOIS
4500 16th St Moline, IL 61265
(309) 797-1866
KANSAS
4600 W Kellogg Dr Suite 300 Wichita, KS 67209
(316) 943-8031
LOUISIANA
1401 W Esplanade Ave Kenner, LA 70065
(504) 468-6050
150 North Shore Blvd Suite 2000 Slidell, LA 70460
(985) 646-0130
MISSISSIPPI
3505 Pemberton Square Blvd Vicksburg, MS 39180
(601) 638-8853
MISSOURI
3600 Country Club Drive Jefferson City, MO 65109
(573) 893-4497
NEVADA
4200 Meadows Ln Las Vegas, NV 89107
(702) 870-2039
NORTH CAROLINA
800 Brevard Rd Asheville, NC 28806
(828) 665-4434
250 N New Hope Rd Gastonia, NC 28054
(704) 864-8361
921 Eastchester Dr #1001 High Point, NC 27262
(336) 812-9090
OHIO
4615 Eastgate Blvd Cincinnati, OH 45245
(513) 943-5100
5555 Youngstown Warren Rd Niles, OH 44446
(330) 544-1016
OKLAHOMA
2350 SE Washington Blvd Bartlesville, OK 74006
(918) 335-3300
TEXAS
1700 Green Oaks Rd Fort Worth, TX 76116
(817) 731-4711
900 West Oaks Mall Houston, TX 77082
(281) 558-4431
3901 Irving Mall Irving, TX 75062
(972) 258-4968
2401 S Stemmons Fwy Lewisville, TX 75067
(972) 315-3333