Need a fix for those dark circles, acne problems, or wrinkles? We might have just what you need – right now, score a FREE 30-Day Trial Kit of Curology! Just pay $4.95 for shipping and handling! This isn't your typical off-the-shelf skincare – it's custom-designed for your skincare needs and even comes with your name on the label.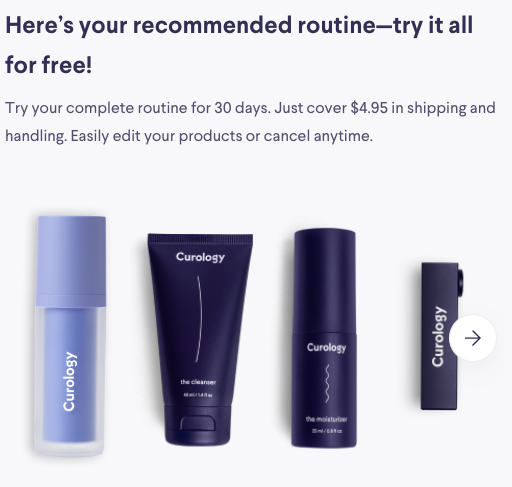 Ready to try it? Here's what you need to do…  
Head over here and click "Unlock Your Offer"
Select your state from the drop-down menu and type in your date of birth
Sign up with your Apple ID, Facebook, Google, or your email address.
Fill our the short questionnaire to customize your skincare
Pay $4.95 shipped (plus any applicable tax).
Enjoy your trial kit! Cancel anytime before the 30-day trial is up if you decide this skincare kit is not for you. Just click 'I want to cancel' at the bottom of your payment page.