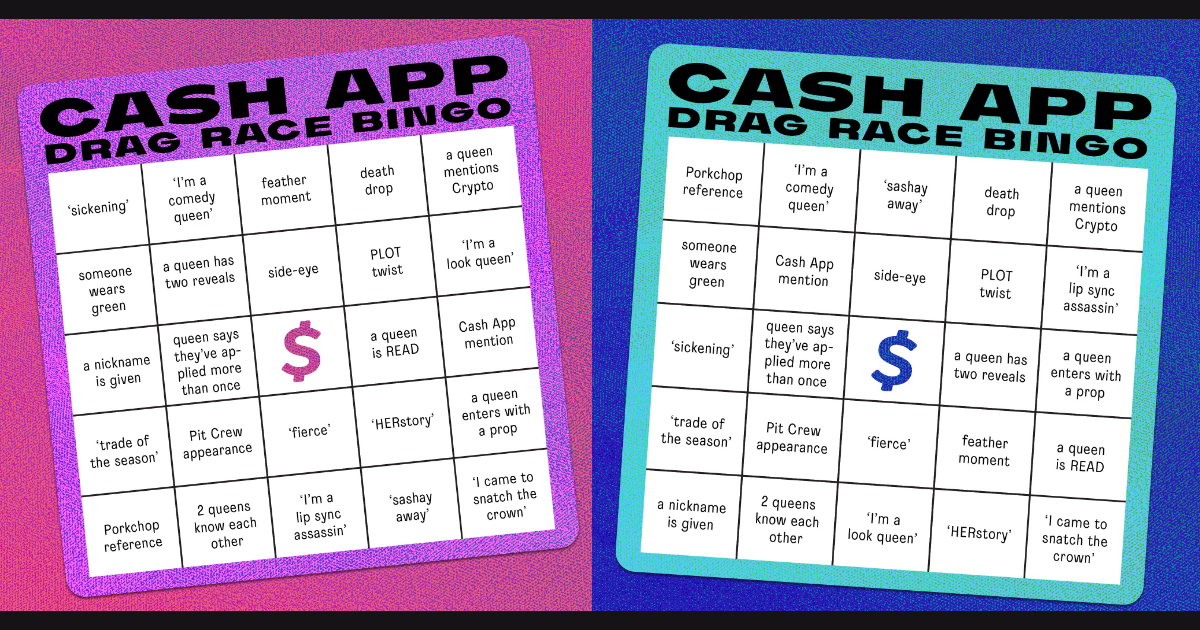 Here is an offer where you can enter the Cash App Drag Race Bingo Giveaway.
Show airs Friday, January 6 at 8PM ET/PT on MTV. An Entrant may alternatively enter this Sweepstakes through a free alternative means of entry by submitting their full legal name and cashtag to cash-giveaways@squareup.com during the Sweepstakes Period.
PRIZES –
(400) people will win $25 USD each
ENTRY – One Time Entry.
ENDING – January 6th, 2023 (11:59 pm. PT)