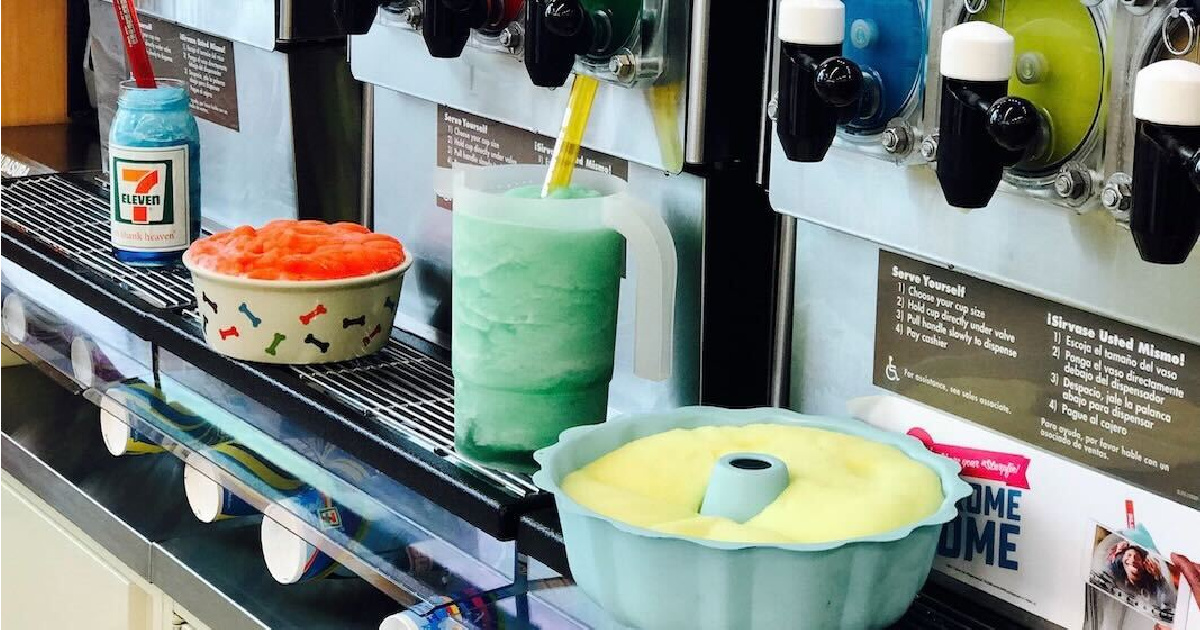 Grab your craziest cups y'all!! Today, April 29th, 2023, is Bring Your Own Slurpee Cup Day at 7-Eleven!  Fill up any size cup or container with one or all of your favorite flavors for only $1.99 with 7REWARDS or Speedy Rewards!
You'll never guess the container we plan on taking! Don't miss the fun on Instagram!
There's even a new flavor to try – Fanta Dragon Fruit Zero Sugar!