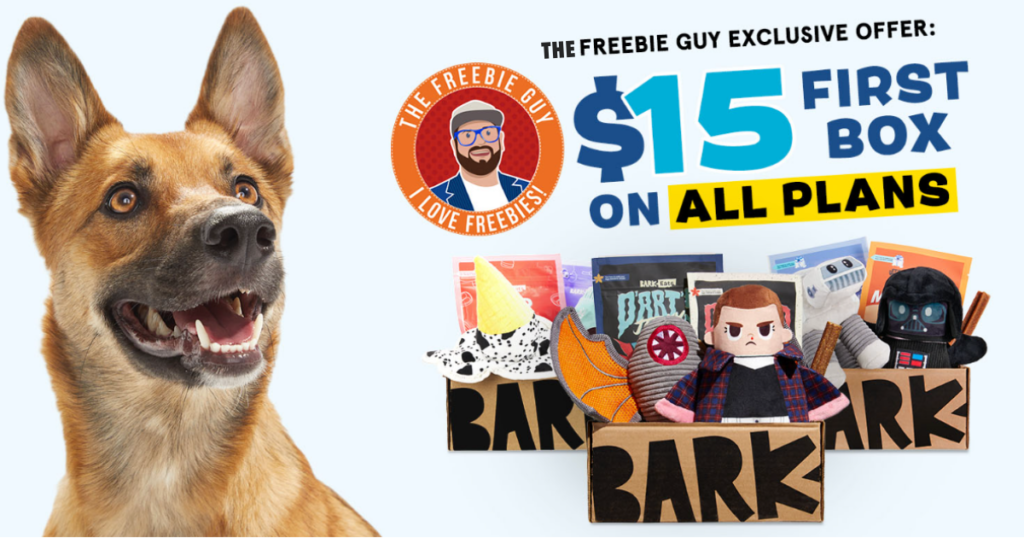 This is a deal you need to snag if you have dogs. LIMITED TIME!
My dogs and I LOVE Barkbox. They are so much fun and the dogs pretty much know when they come, they can smell it! Each box has a fun theme to it and I love that you can pick from 3 themed boxes (Stranger Things, Ice Cream, Star Wars)! I have NEVER seen them do a deal like this before.
Now through May 29th you can get a box for only $15 and this INCLUDES THEIR 1 MONTH PLAN!
Barkbox – ANY PLAN LENGTH – $15 + $3.99 Shipping (choose 1 month and still get this price)
No Code Needed – You MUST go through our Exclusive Landing Page

This is huge because you usually have to buy a 6 – 12 month plan to get in on this deal. This is a great way to try this out for your furry friend!