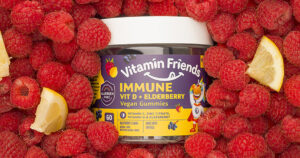 Here is an offer where you can apply to be 1 of 50 people to host a Host a Vitamin Friends – Healthy Summer Party with Tryazon! Signup ends on May 16th, 2022. If chosen, those selected for this party will receive a $200+ party pack that will include:
Kids Iron Vegan- Mystery Flavor
*NEW* Kids Vegan Immune with Elderberry
Kids Iron Cola
Kids Focus
Kids Boost Appetite
Additional Goodies: Coupons, Pens, Stickers, etc.
Party Host Guide to help you plan and carry out the party!