Premier Protein Shakes Shipped For as Low as $14.99
Premier Protein Shake, Caramel, 11.5 Fl. Oz (Pack of 12) – Reg. $21.24
Clip 25% Off Coupon + Subscribe and Save 15% Discount = $14.99 Shipped w/Amazon Prime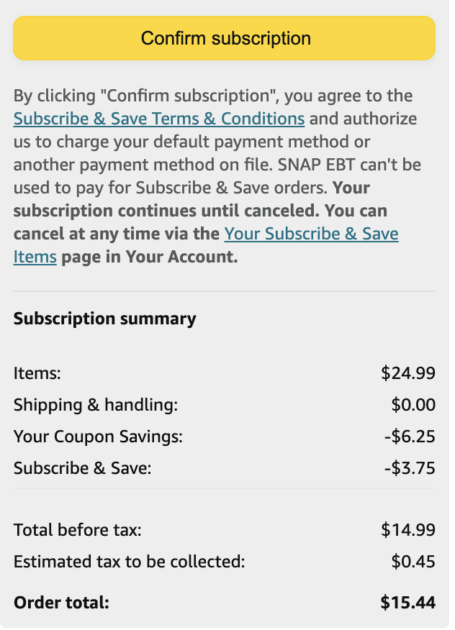 From the manufacturer:
Chocolately goodness: Smooth and creamy, rich chocolate flavored shake; Winner of American Masters of Taste Gold Medal for SUPERIOR TASTING ready-to-drink protein beverages
30g of protein to help curb your hunger, as a mid-day snack or for post workout recovery; includes all essential amino acids
24 Vitamins and Minerals: Support a healthy immune system as part of a healthy diet and lifestyle (Antioxidants Vitamins C and E plus Zinc), 50 percent daily value of calcium and 30 percent daily value of Vitamin D to help maintain healthy bones
Guilt free indulgence: 1g Sugar, 5g Carbs, 160 Calories and Low Fat; Gluten Free, No Soy Ingredients; Keto and Bariatric Friendly, Kosher
We're all in it together when it comes to helping out the environment! That's why we've designed a more sustainable shake bottle. We've lowered our carbon footprint and created a bottle that's easier to recycle by using less material, eliminating the foil seal on the bottle, and switching to PET plastic. Oh, and don't worry- your shakes will still taste just as amazing as always!