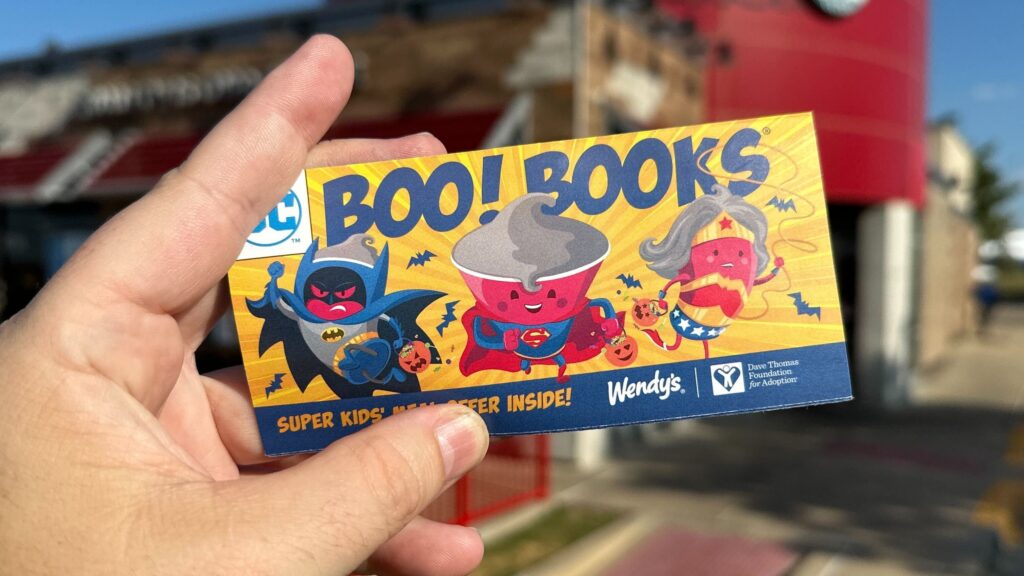 YASSS! $1 Boo! Books are back at Wendy's! Score 5 Free Jr. Frosty coupons in every $1 Boo! BookFall is here. Schools are full. And Boo! Books are back. So let's make sure your kiddos (or yourself) have the perfect after school snack — a Jr. Frosty of course.
It's a great deal for an amazing cause! (Proceeds benefit the Dave Thomas Foundation for Adoption). Valid from 9/4-10/31.
NOTE – If you do not see the Boo Books available, your local store may not be participating. You can try changing locations or calling ahead and going in person to grab them!