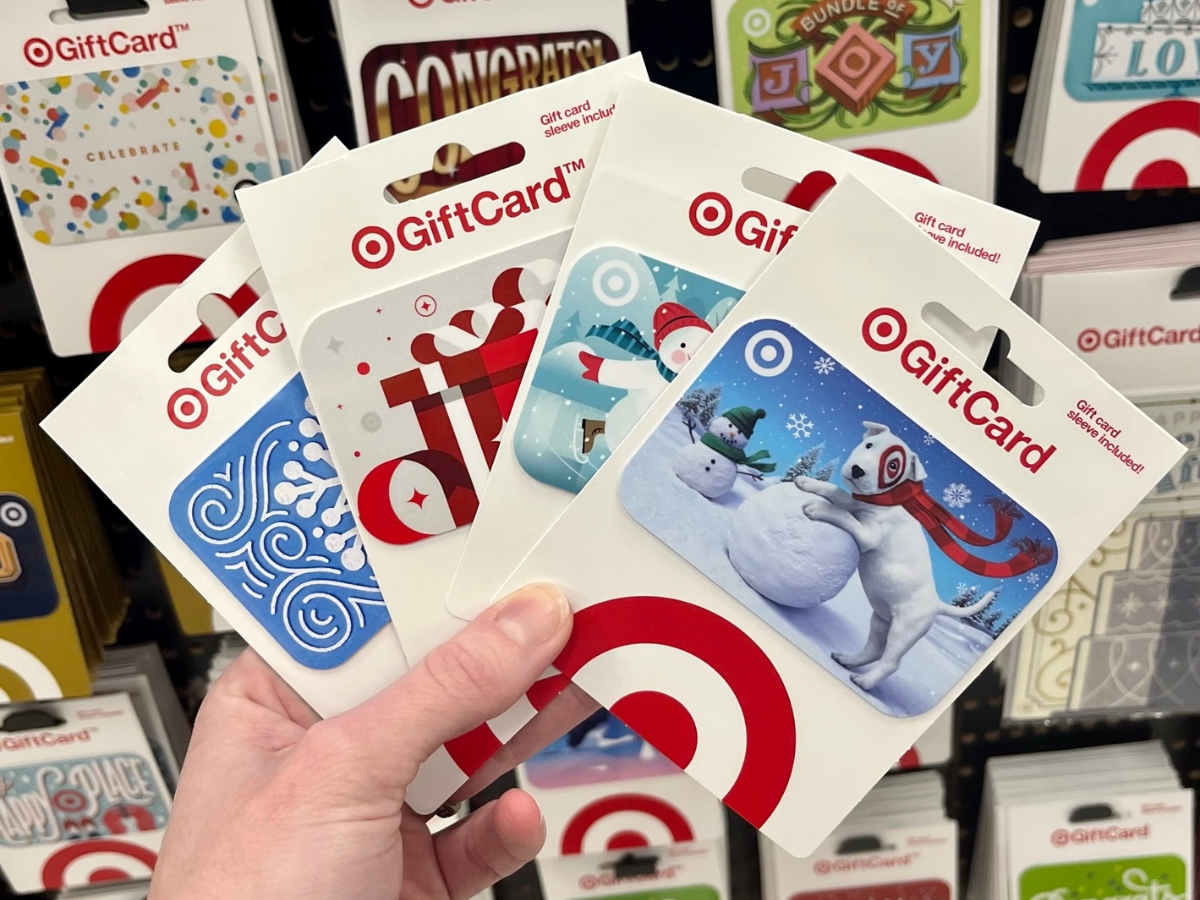 We love a good deal, but this is one YOU CAN'T MISS! Target is having their annual Gift Card deal! Target Gift Cards will be 10% off when you clip the Target GiftCard Offer. This deal will begin today, December 3rd & end on December 4th! Two Days Only – score up to $500 in cards for as low as $450.
Details
• Limit one offer per guest to purchase Target GiftCards online or in store.
• Transaction can include multiple Target GiftCard items up to $500 ($50 maximum discount)
• Increased shipping volume may cause delays for physical gift cards. For faster delivery, email and text gift card options are available.
• Offer excludes Visa Gift Cards, Mastercard Gift Cards, American Express Gift Cards and gift cards issued by other retailers such as dining, lifestyle and entertaining gift cards.