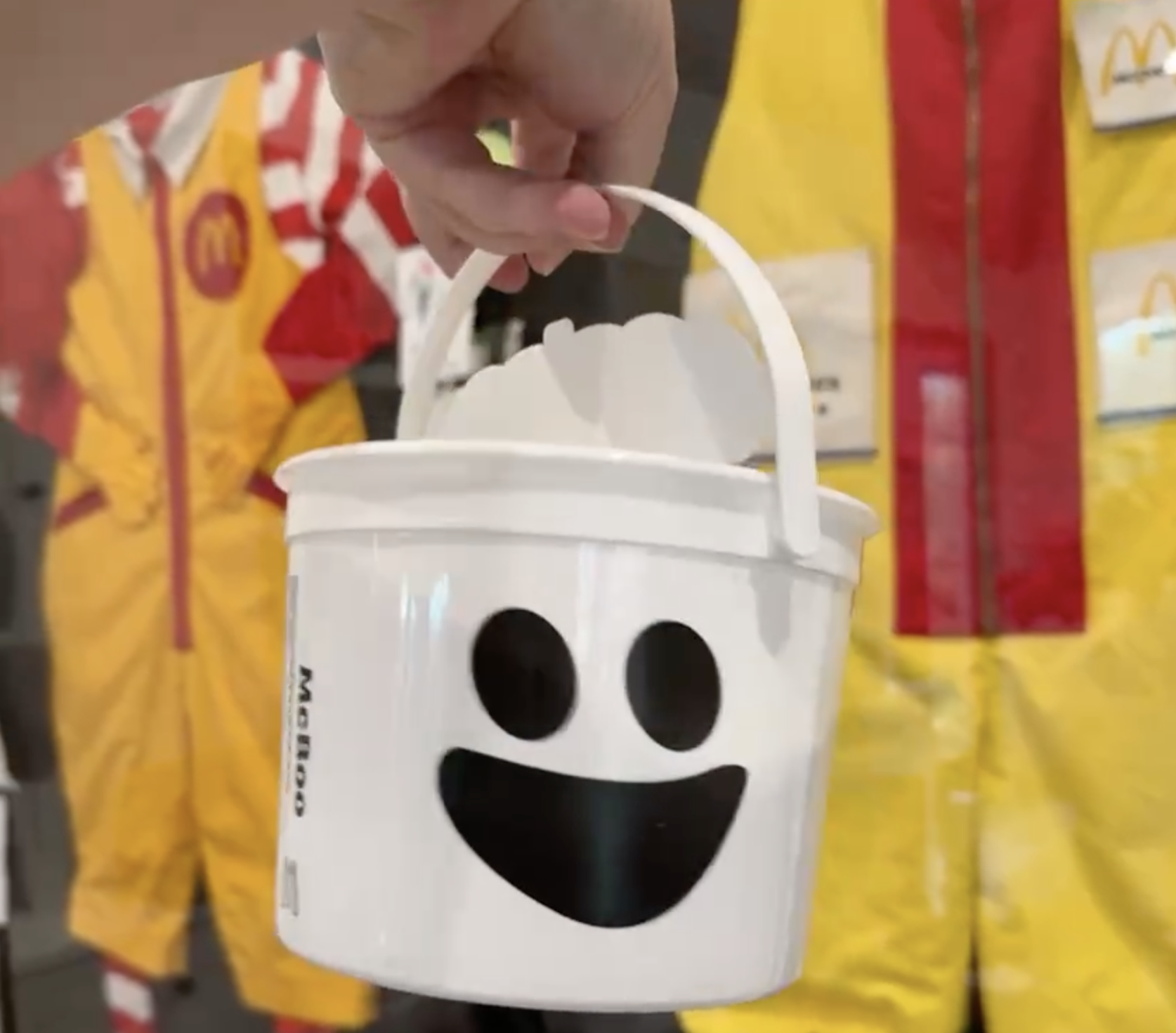 I got my McDonald's Halloween Bucket! These are back and so much fun!
The McDonald's Halloween bucket is a spooky and delicious way to celebrate the Halloween season. This bucket, filled with your favorite McDonald's chicken nuggets and french fries, comes in the shape of a pumpkin and is decorated with eerie Halloween designs. It's the perfect treat for a ghostly gathering or a monster mash party.
But be warned, this bucket is not for the faint of heart. It's been known to cause chills down the spine and an uncontrollable craving for nuggets. Some say, if you stare into the eyes of the pumpkin bucket for too long, you'll see the ghost of Ronald McDonald himself.
But don't let that scare you, this bucket is the ultimate way to satisfy your hunger while also satisfying your love for all things Halloween. Plus, the best part is, you can use it as a decoration after you finish all the nuggets. Just make sure to clean it properly before displaying it, you don't want your guests to think you're serving them ghost nuggets.
So hurry up, before the Halloween season ends, grab your friends and family, head to your nearest McDonald's and make sure to order the Halloween bucket before it's too late. And remember, "trick or treat, smell my feet, give me something good to eat." and nothing beats a good old Halloween bucket from Mcdonald's.