Get FREE Covid At Home Testing Kits. Right now at USPS.com you can request a COVID At Home Tests 4 Pack for 100% FREE. This deal is available for those who have not already ordered these as well as those who have already received their first sets (that was available months ago). You do not need a credit card for to order this.
Residential households in the U.S. are now eligible for another order of free at-home tests on USPS.com. Here's what you need to know about your order:
Each order now includes #8 rapid antigen COVID-19 tests (FDA has more details about at-home tests, including extended shelf life and updated expiration dates: Authorized At-Home Over-the-Counter COVID-19 Diagnostic Tests)
Your order of #8 tests will come in #2 separate packages (#4 tests in each package), each with its own tracking number
Packages will ship free
Limit of 1 per presidential address and with each kit delivered to a household will include 4 free tests.
Check out below how to request your FREE COVID TESTS:
Click on Order Free At-Home Covid Tests HERE
Enter your personal information/ address
See total at $0.00
Hit GREEN "Check Out Now" and you are DONE!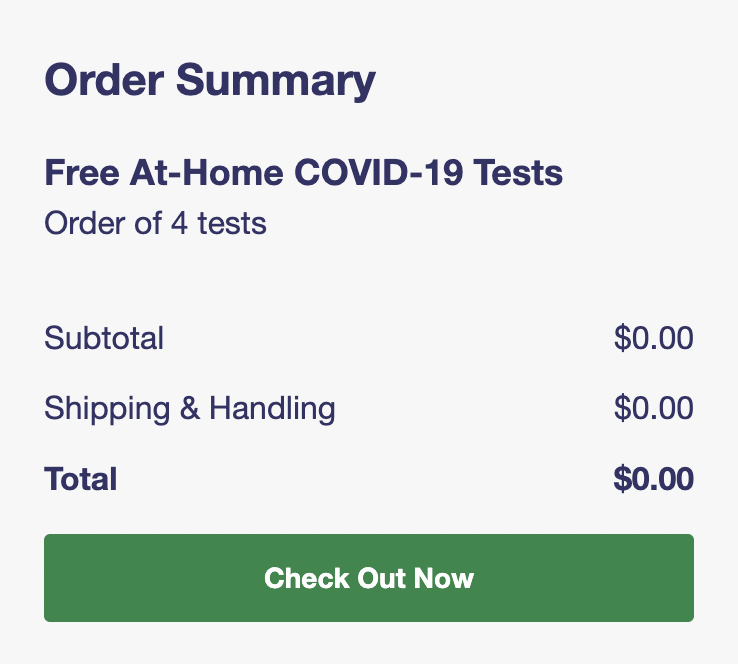 Keep in mind that this is limited to only one order per residential address that includes 4 rapid-antagen COVID-19 tests included in each kit sent out. At the start of next week you can request up to two sets of 4 if you did not receive the first free round.