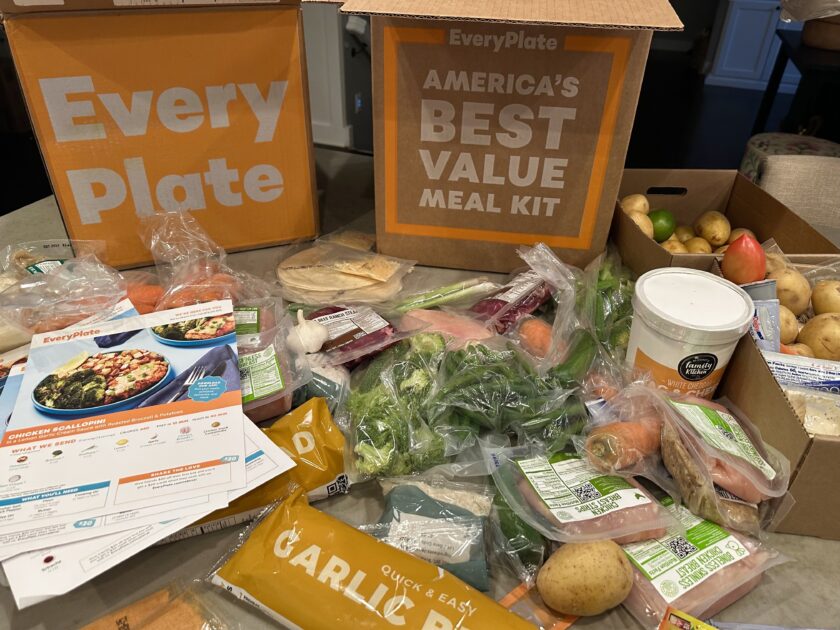 Right now, you can get one of the most affordable meal delivery kits delivered to you for as little as $1.49 per serving when you select 5 meals for 4 people. Just use our link below to get this option to see the price drop! Everyplate is one that everyone loves because the meals are pretty simple to make (great for back to school season) and the prices are great.
Score your first box for just $29.80 (Reg.$99.80). There's a different, flexible menu each week with about 18 options. You can cancel at any time.
Plus, they have options for family-friendly meals, vegetarians, and more.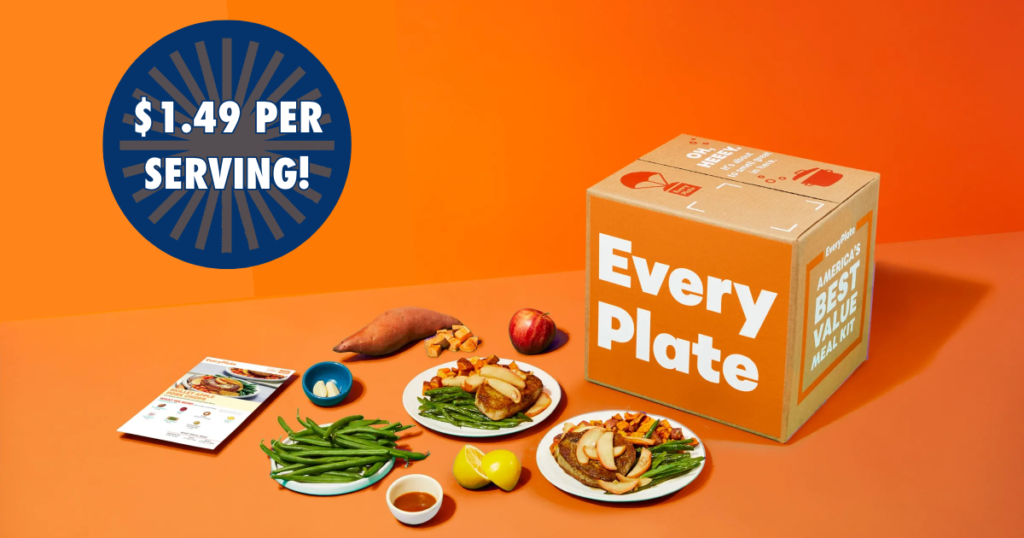 EveryPlate makes it easy to feed your family by offering delicious meal options every week! You can sign up for their meal delivery service and try out new recipes or select family favorites. Each meal includes all of the ingredients you'll need and easy-to-follow instructions. Plus, I found that if there was a meal we loved, it was easy to recreate the meal by grabbing our own ingredients from the store.
The EveryPlate meal delivery service is a great way to get out of a cooking rut because they send you the exact ingredients you need and have a wide variety of recipes to choose from each week. Want to upgrade your dining experience? It's super easy to swap your protein in many meals or select a premium meal for a little more money – we've greatly enjoyed their steaks!
Give EveryPlate a try and you can skip, adjust, or cancel your delivery at any time!