10

We Found Bogg Bag Dupes and knock-offs for less than 1/2 the Price of the Original.
Have you seen Bogg Bags around town yet? They apparently are very hot and some colors are hard to find. Not only that, they are PRICEY! Now you either love the look of the Bogg Bag or you hate it. Many say they look like a bag made out of Crocs. Which they kind of do. Regardless, we found some nice Bogg Bag dupe for you that will save you a lot of money.
About the Bogg Bag: What makes the Bogg Bag unique is its patented design, durability, and washability! Unlike other totes, the Bogg Bag won't tip over, the bottom won't leak, and at the end of the day, simply hose off your Bogg Bag and put it away for your next adventure! Bags and accessories for the beach and beyond.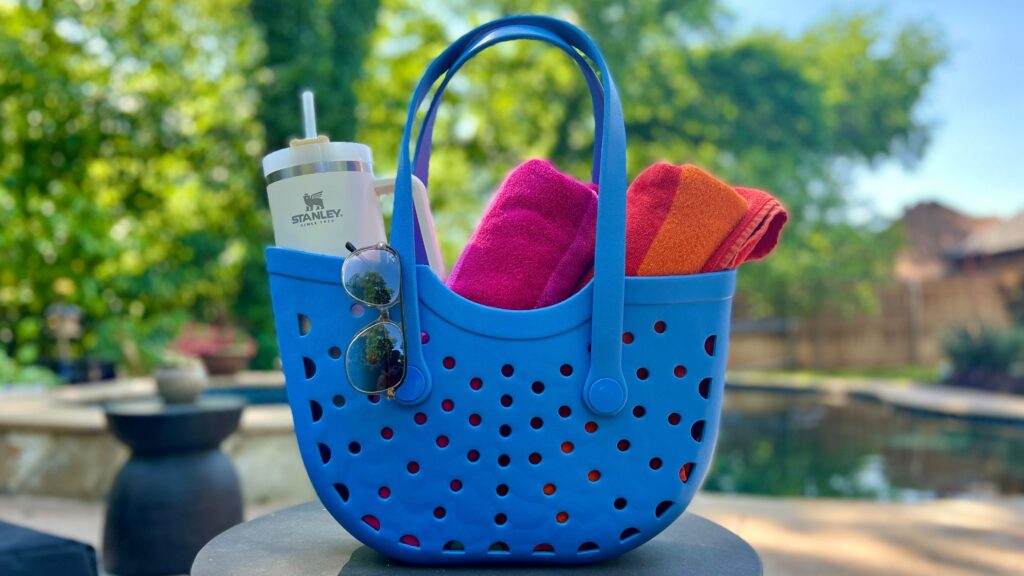 DUPE: WALMART – Time and Tru Women's Molded Tote Bag Cabana Blue – $24.98
From beach to brunch, bring coastal vibes wherever you with Time and Tru's Eva Beach Tote Bag. Made for summer in a vibrant hue, this bag also boasts a spacious interior fit to hold all the essentials and more! A perforated, molded design ensures the bag stays clean and dry for your days down by the shore. Exclusively at Walmart.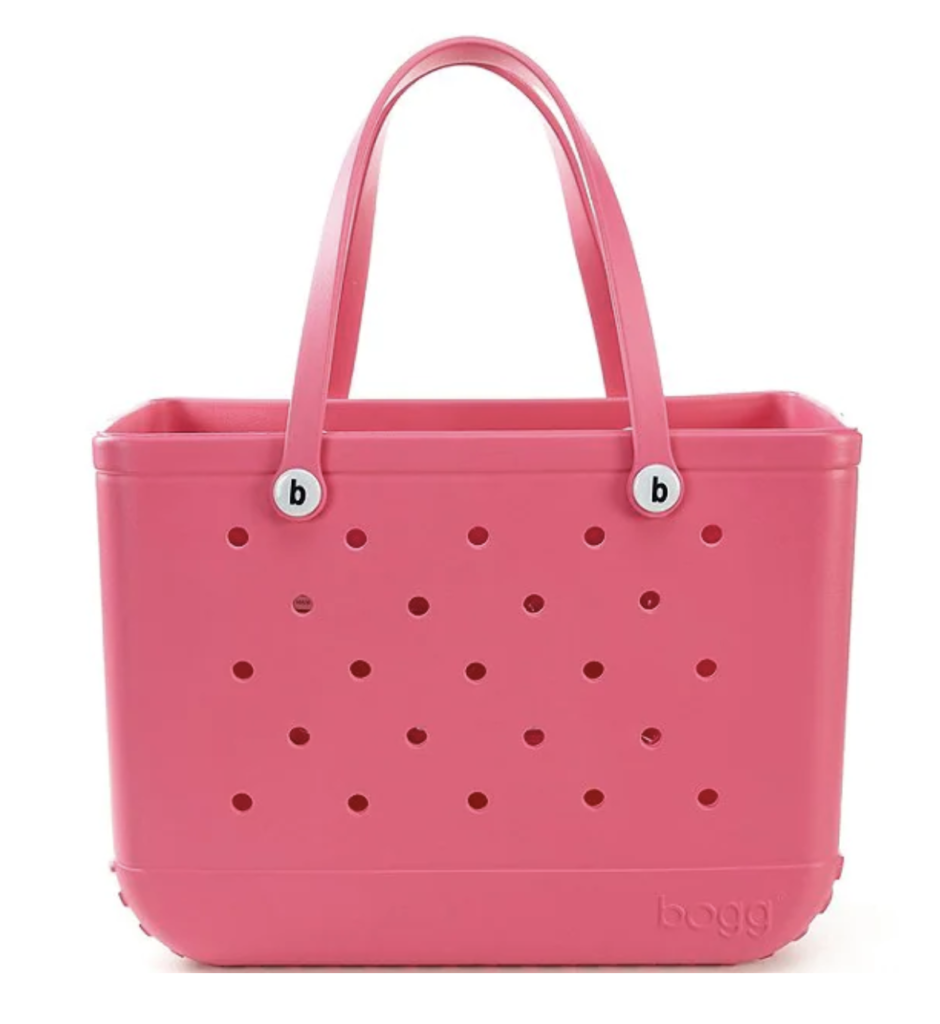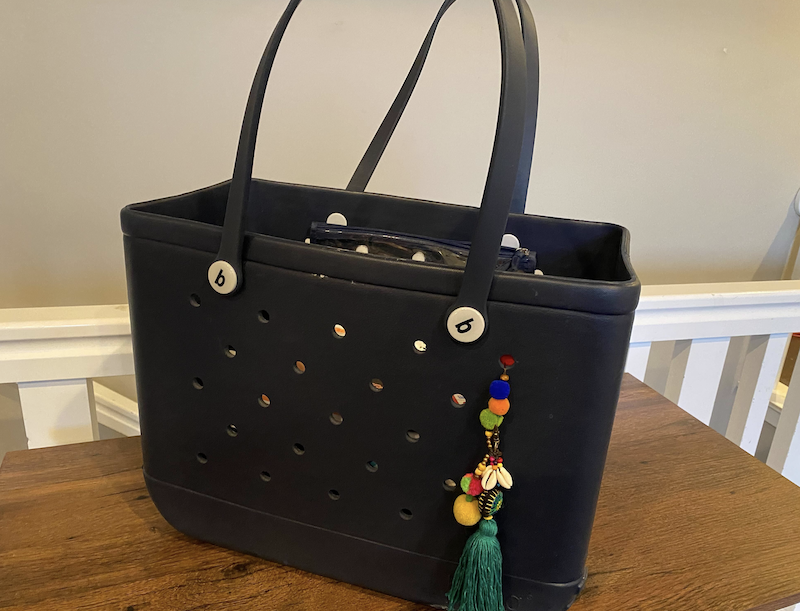 Here is a pic of a
Navy Original Bogg Bag
from someone on our team who owns one. She loves hers but does say that people either love it or hate it. Also she said to keep in mind that it is very large, if you end up purchasing one. She picked up a fun
tassle for hers on Amazon
.