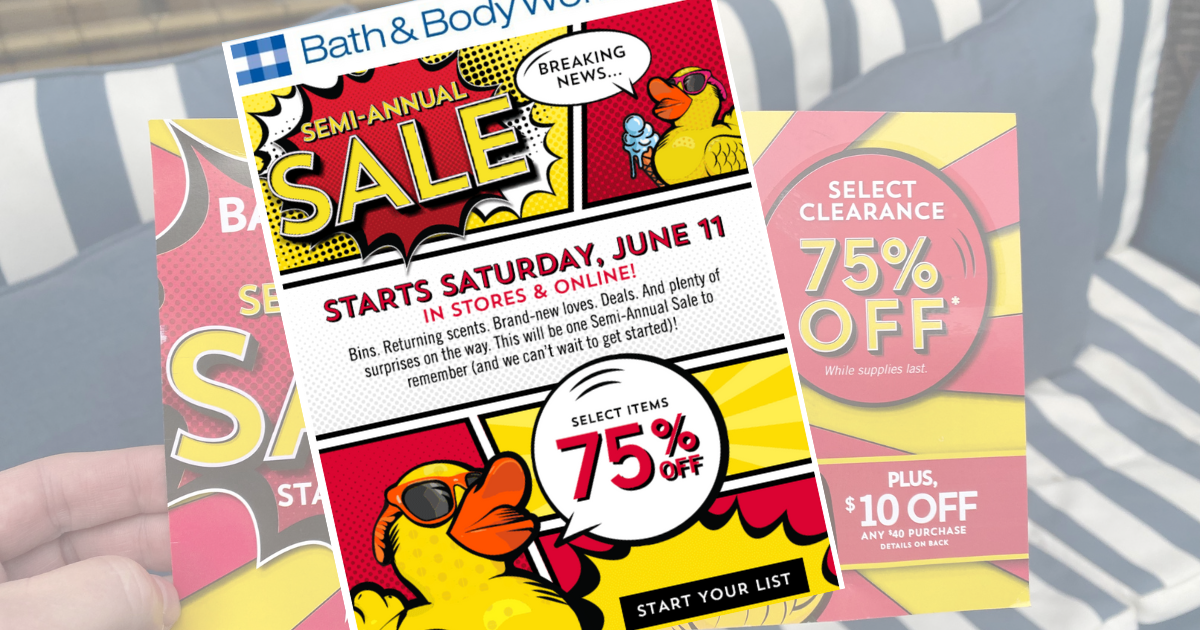 Heads up!
Bath and Body Works
has their Semi-Annual Sale coming up this weekend! You will be able to save up to 75% on popular items!
The mailer states it starts June 13th but we just got an email that it's starting June 11th!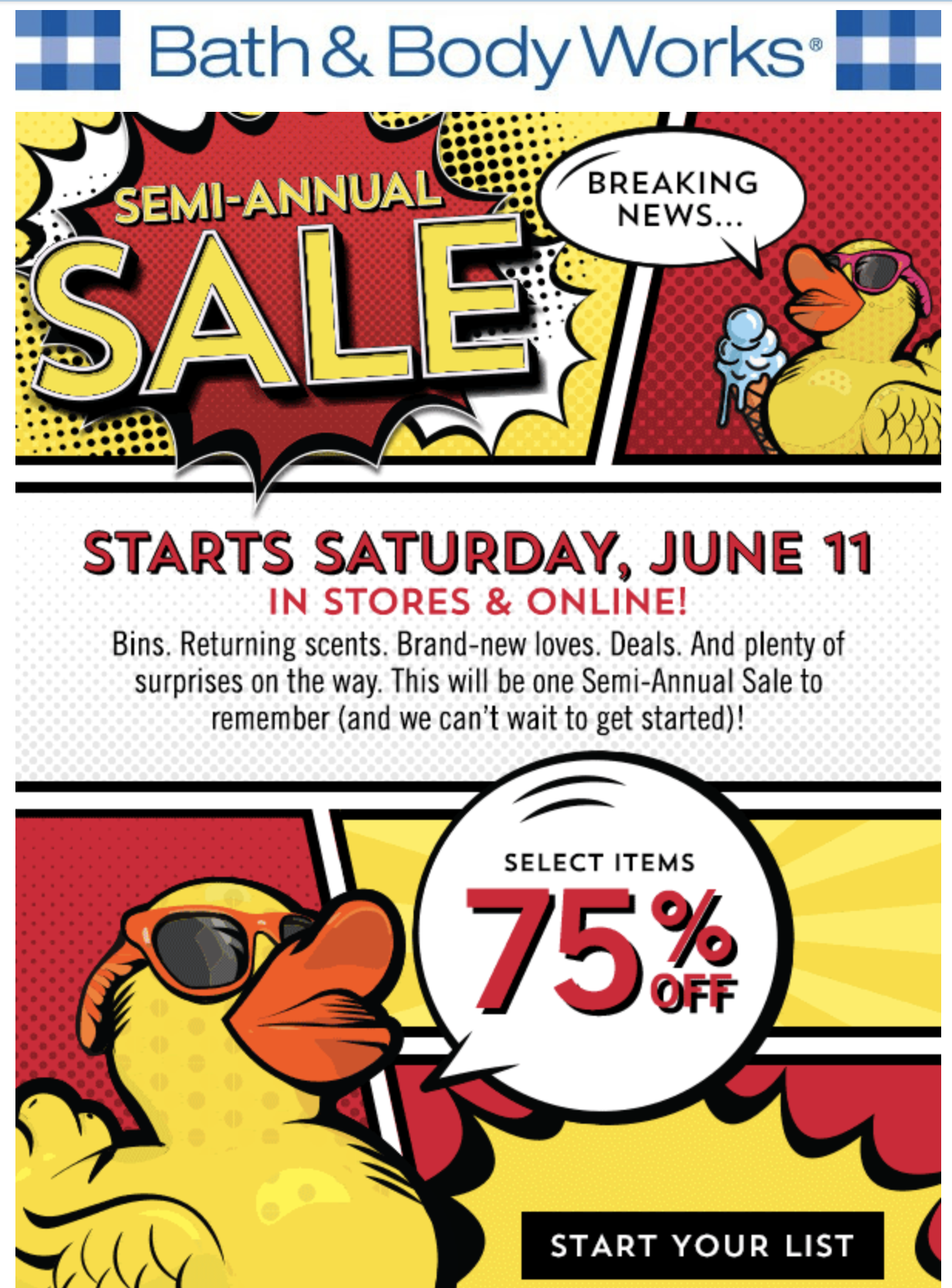 There are 2 times a year when you need to stock up on your Bath and Body Works Candles and that is June and the Candle Day Sale in December! Watch your mail for a mailer too that will give you $10 off any $40 purchase.  The coupons expire July 10th and can be used in store or online.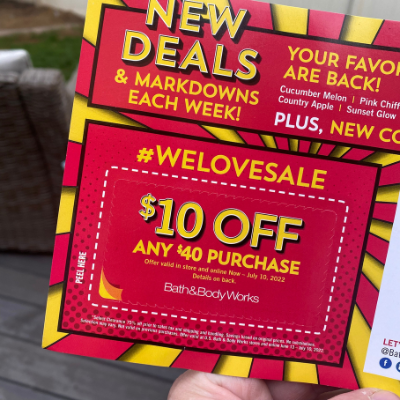 TIP:  Add the candles and items you want to your account now, then go back and checkout when you see the sale start. That way you will save time and can checkout quickly. Remember to add your $10 off coupon at checkout if you received one in the mail, and you can also opt for in-store pickup, but sometimes your store won't have the items you need, so you may be more limited if you do that.