12 Best Non-Candy Halloween Treats
Ghouls and boys, it's that time of year again when the streets will soon be crawling with pint-sized witches, vampires, and mummies, all on a quest for sugary treasures. But what if you want to be the house that stands out among the candy corn and chocolate bars? Fear not, because we've conjured up a bewitching list of non-candy treats that kids will still love.
Get ready to be like the best house on the block with these spooktacular candy alternatives!
Share Pokémon fun and excitement on the spookiest night of the year with a bundle of BOOster packs! For the 2nd year running, these Pokemon special Halloween Packs are selling out! The bag comes with 50 mini packs, each containing three colorful cards from the Pokémon Trading Card Game!
These top-selling toys aren't going anywhere! These will keep them amused long after the candy is gone! This 12-pack is just $9.99! There are tons of choices!
These fun Halloween-themed puzzles come in blind boxes so kids won't know which of the 6 designs they'll get! You get 36 puzzles with this set.
🎶Rubber ducky, you're the one. 🎶 Rubber Ducks never stop being fun, right? And these Halloween-themed ones might even have the parents asking for a treat! You get 18 with this set.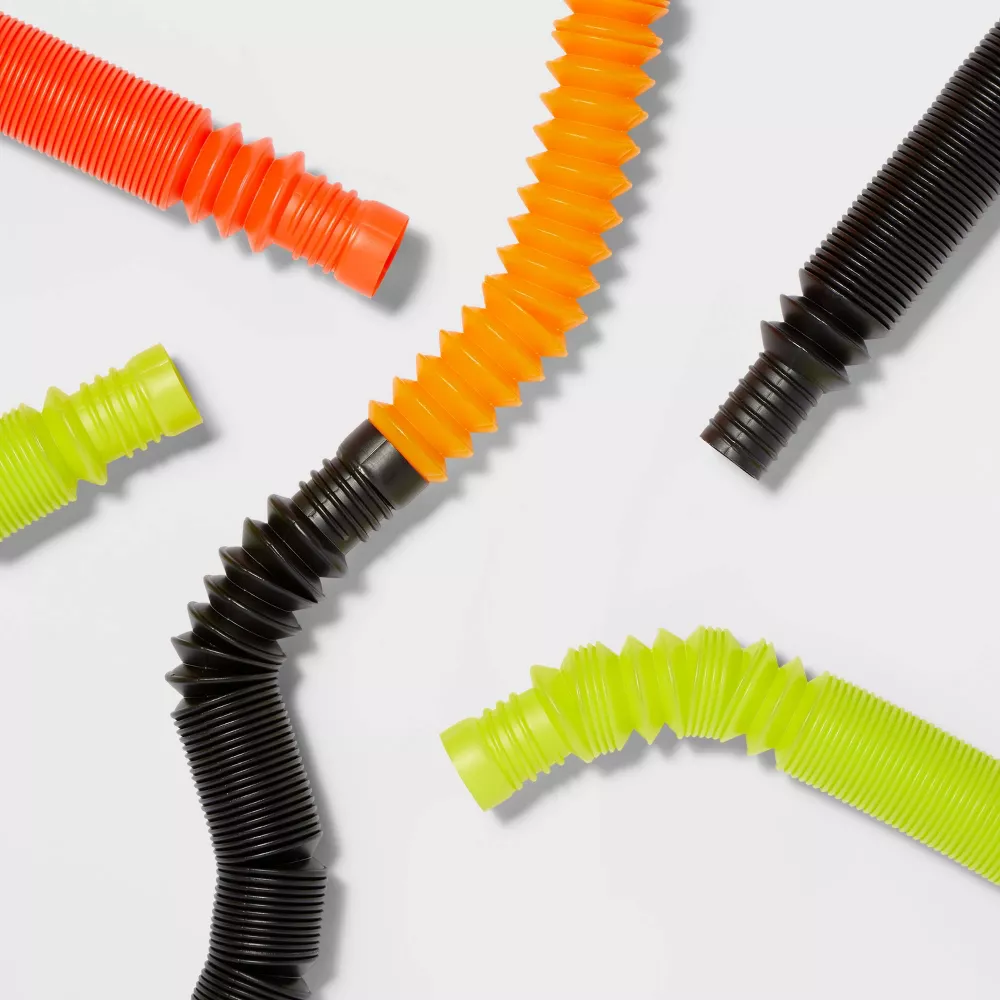 These quirky little tubes lead to super fun sensory play. They pop, snap, stretch, connect, and keep busy hands or fast-moving minds occupied for hours! This 12-pack from Target is just $3! You can also get a 30-pack on Amazon for $7.99, but they don't come in the cute Halloween colors.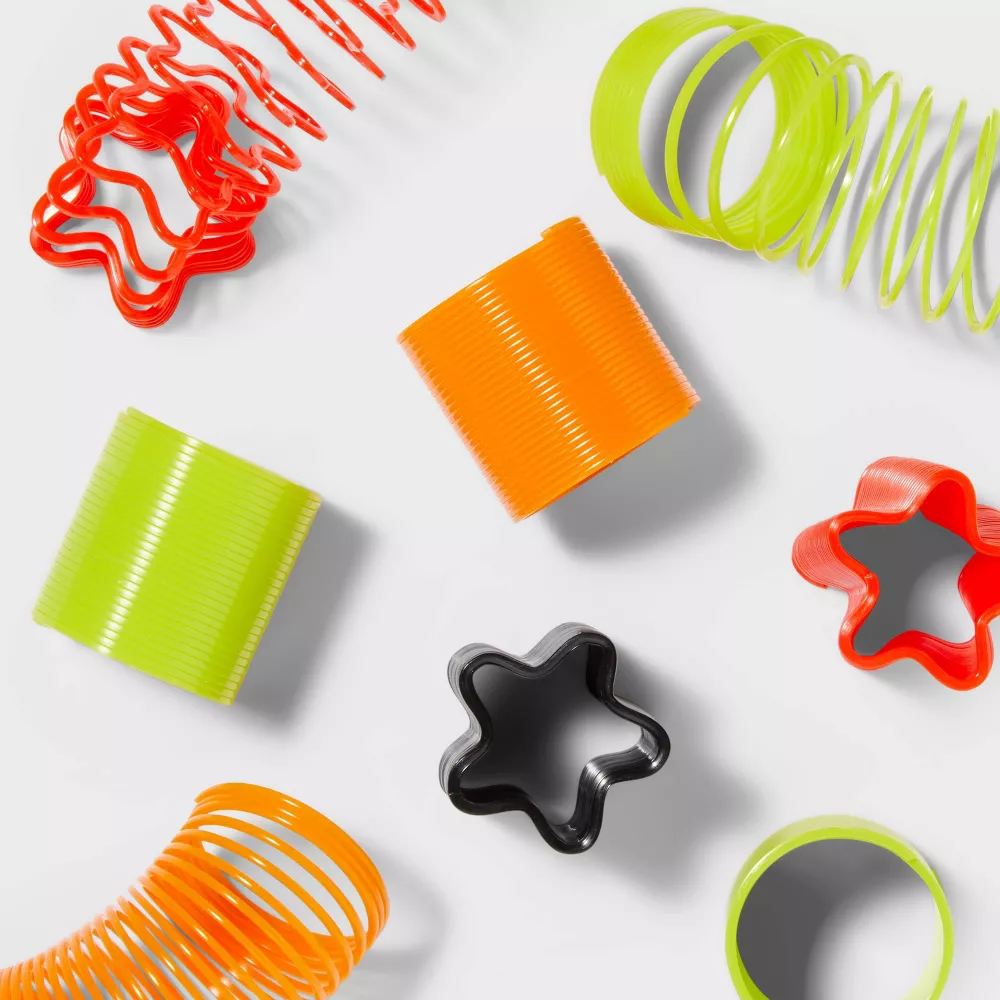 You can't go wrong with slinkys! This 12-pack of Halloween party favors includes six star-shaped and six round slinkys. This is a great choice for a variety of ages too!
Another classic! Play-doh always makes a great candy alternative, and kids love them! If you want to add a little pizzazz, you can put them in a baggy with a pair of googly eyes and pipe cleaners so kids can make their own monsters!
These squishy toys are so cute! Kids will love twisting, stretching, and squeezing them. You get 100 in this huge pack and they come with 25 different styles.
Y'all know these would have to make the list! Not only do all kids love them, but they are also great to wear while trick-or-treating to make the kiddos more visible! This 100-pack is only $7.99 on Amazon, but you might be able to find some at Dollar Tree too!
What kid doesn't love decorating their water bottle, laptop, or notebook with these fun vinyl stickers! Throw them in a teal pumpkin and let them pick out their fave! This set comes with 300 so you might even let them grab a few!
Want a huge variety? Check Amazon for huge value packs that contain everything from spider rings to bouncy balls to bead mazes! This particular set comes with 200 pieces and it's awesome for those who love letting kids pick out their favorite!
This is another fun choice that is great for all ages! These big 2″ temporary tattoos are non-toxic and make great non-candy treats! This big pack comes with 144 total tattoos and 6 designs.
Want to let people know you have non-candy treats? We found a few cute ways to do it!