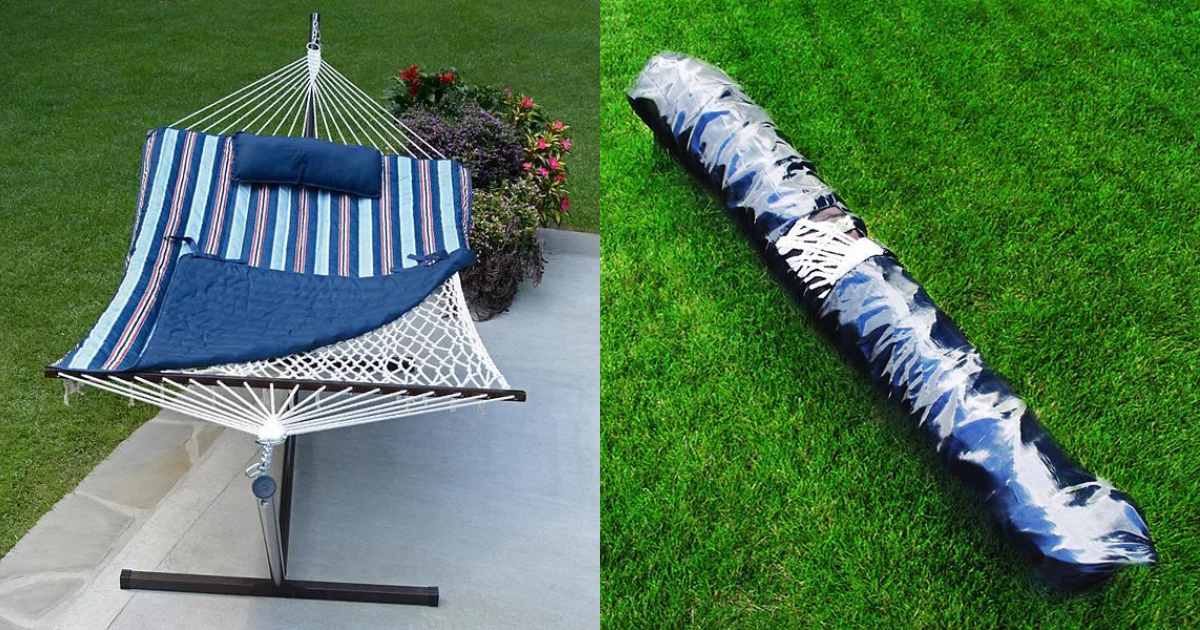 Really sweet deal on this Algoma Hammock 8-piece Set on sale at Kohl's for $74.99 (Reg.$249.99). These deal gets even better making this as low as $47.49 after coupon & Kohl's Cash. Multiple color options available!
USE THESE COUPONS AT CHECKOUT:
Use code LABORDAY10 for 10% off 
Use code TAKE10 or $10 off order of $25 or more (exp. 9/5)
+ you'll receive $10 in Kohl's Cash
Shipping is FREE when you spend $50 or more but you may be able to opt for FREE store pickup where available. Check out all our Kohl's deals here.